About the SCCJ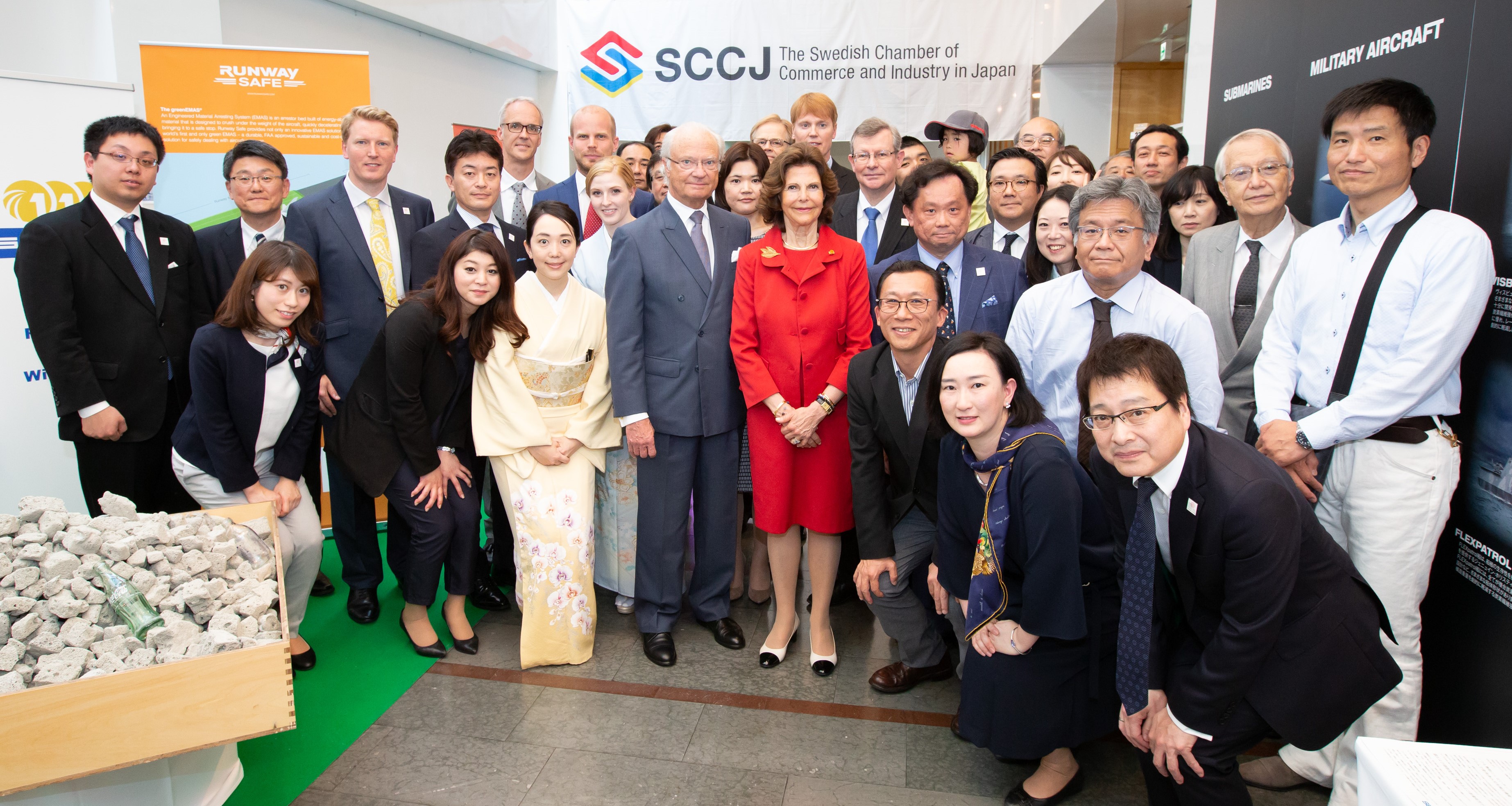 About the SCCJ
Objective
The Swedish Chamber of Commerce and Industry aims to Accelerate successful business in Japan and Sweden.
We unlock access to business
Experiences and Unexpected connections
within diverse businesses.
By the Members, for the Members
The SCCJ is an independent, interest-based organization where activities are defined by the needs and expectations of the members.
While the chamber has a secretariat running the daily operations, much of our activities are planned and carried out in groups and committees run by the members.
The Swedish Chamber of Commerce and Industry in Japan (SCCJ) was established in 1992 to promote Sweden-related business in Japan. We actively support the Swedish business community by helping them build long-lasting business relationships in Japan and by advocating Swedish industry, technology and management culture. We also strive to improve the business environment for our member companies from Sweden, Japan and other countries by supporting deregulation and harmonization in the Japanese market.
A Dynamic Network
Business Networking – the Heart of Our Activities
Working closely with the Swedish Embassy, Invest Sweden and other Sweden-related organizations, we provide a forum where our member companies can extend their professional networks, discover new commercial opportunities and share information and key insights on all matters related to Sweden-Japan business. For individual members, the SCCJ is a valuable channel for networking and potential career opportunities.
To this end, we organize a variety of events throughout the year in which participants can both have fun and learn at the same time. For more information on our events, please click here.
For all companies
Interested in the Sweden-Japan business scene, the SCCJ offers extensive opportunities for interaction with a business community that includes some of the world's leading brands. Meet the key people, gain new insights and see new opportunities! And why not bring a customer along as well?
For Swedish companies,
Long-time players and newcomers alike, we offer excellent opportunities to deepen your knowledge of the Japanese market. Especially for newcomers, the SCCJ is a unique knowledge resource where you can learn the finer points of succeeding in Japan directly from the executives of established companies.
For Japanese companies
Looking to develop business with Swedish companies or even in Sweden, interacting directly with Swedish business people will enhance your understanding of Swedish business culture and the Swedish way of thinking – knowledge that can be decisive in business negotiations or marketing.Click here to learn more about our membership packages and their benefits. You can also join one of our events as a non-member. In either case, we promise you a good time and lots of valuable connections.
Board of Directors

Martin Persson, Chairman
Volvo Car Japan K.K


Adriana Garrido, Vice Chairman
Ericsson Japan

Jakob Edberg, Vice Chairman
GR Japan


Keiko Asano
Munters K.K


Ayako Hori
String Furniture


Ken Hachisu
Tobii Technology


Johan Ledel
DeLaval


Linus Jonsson
EF Education First


Carsten Grönblad
Trade Commissioner, Business Sweden
Honorary Board Member
HE Ambassador Pereric Högberg
Embassy of Sweden
Committees
Climate Neutral Committee
Mission
Gather representatives from companies that are working towards climate- or carbon neutrality. Discuss & share ideas on the roadmaps and approaches used by the companies. Link to the stated goals/ambition of Japan; Tokyo to reach climate milestones. Leverage the leadership that Sweden & Swedish companies have for sustainable development to improve the image of Swedish industry; products; companies among Japanese consumers.
This committee helps your company to realize its promise of Carbon Neutrality linked to goals set by the Japanese Government.
Business Development & Innovation Committee
Mission
Bring together key stakeholders responsible for business development & transformation activities at their companies. Give them an opportunity to discuss & share approaches to common development themes: Digitalization & Online business models/eCommerce; New customer demands; Disruptive market changes, Better efficiency, Industry 4.0, and Securing the Competence of the Future. In this committee we share and inspire innovative ways of improving our businesses.
Big Events Committee
Mission
Support SCCJ with ideas and execution of large scale/high-profile events for the purpuse of giving profile to the SCCJ and Swedish-Japanese businesses in Japan.
TEDI Committee
Talent, Equality, Diversity & Inclusion
Mission
We aim to leverage and connect the views and knowledge of our member companies in the areas of Talent management, Equality, Diversity and Inclusion. We target to promote and encourage these knowledge and skills that empowers to reach full potential, fuel innovation and connection with employees, customers and the communities and society we serve. In Diversity we see strength and in Inclusion we embrace the uniqueness that each of us can contribute to the greater good.