Mycronic is a Swedish high-tech company that has been active in the electronics industry for more than 40 years. Our global organization with subsidiaries, agents and distributors supports industry leaders in more than 50 countries. Our global footprint ensures that we have a deep market understanding and can provide rapid support for all our customers who rely on an efficient production.
Quick facts
Mycronic creates world-leading production equipment for electronics
and display manufacturing
Headquarters in Täby, north of Stockholm, Sweden.
Local presence in more than 50 countries.
25% of the workforce in R&D.
Wholly owned subsidiaries in China, France, Germany, Japan, Singapore, South Korea, Taiwan, the Netherlands, the United Kingdom and the United States.
Owner of Shenzhen Axxon Automation Co., Ltd (80 percent), Automation Engineering, Inc. (100 percent), RoyoTech Digitalelektronik GmbH (100 percent), Vi TECHNOLOGY S.A.S (100 percent) and MRSI Systems, LLC (100 percent).
Listed on NASDAQ, Stockholm, Mid Cap.
Certified to ISO 9001:2015/ ISO 14001:2015
Our vision
The business partner of choice, enabling the future of electronics.
Our mission
We aim to be the market leader within our key segments across the globe. We continuously improve and develop innovative solutions, products and services to meet the changing needs of our customers. We do not compromise with our goal to deliver sustainable growth, profitability and shareholder value. We meet our challenging goals by engaging the passion and talent of people dedicated to deliver.
Mycronic日本
マイクロニックテクノロジーズ株式会社
〒182-0021 東京都調布市調布ケ丘1-18-1
調布センタービル7F
電話番号(代表) 042 433 9400
Fax:042 443 0015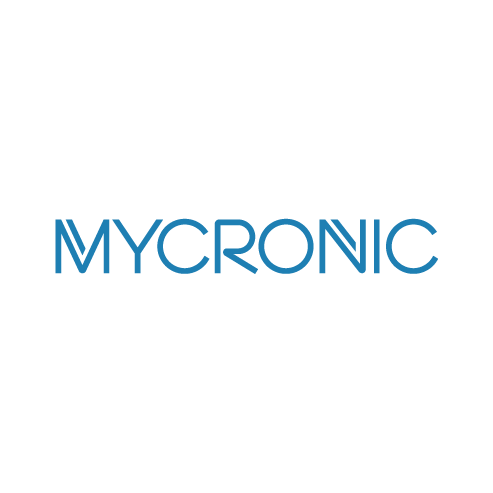 Mycronic Technologies Corporation
Mycronic Technologies Corporation
INDUSTRY
IT and Technology
BUSINESS ACTIVITIES
Electronics
7F Chofu Center Bldg., 1-18-1 Chofugaoka
Chofu-shi
Tokyo
http://www.mycronic.com