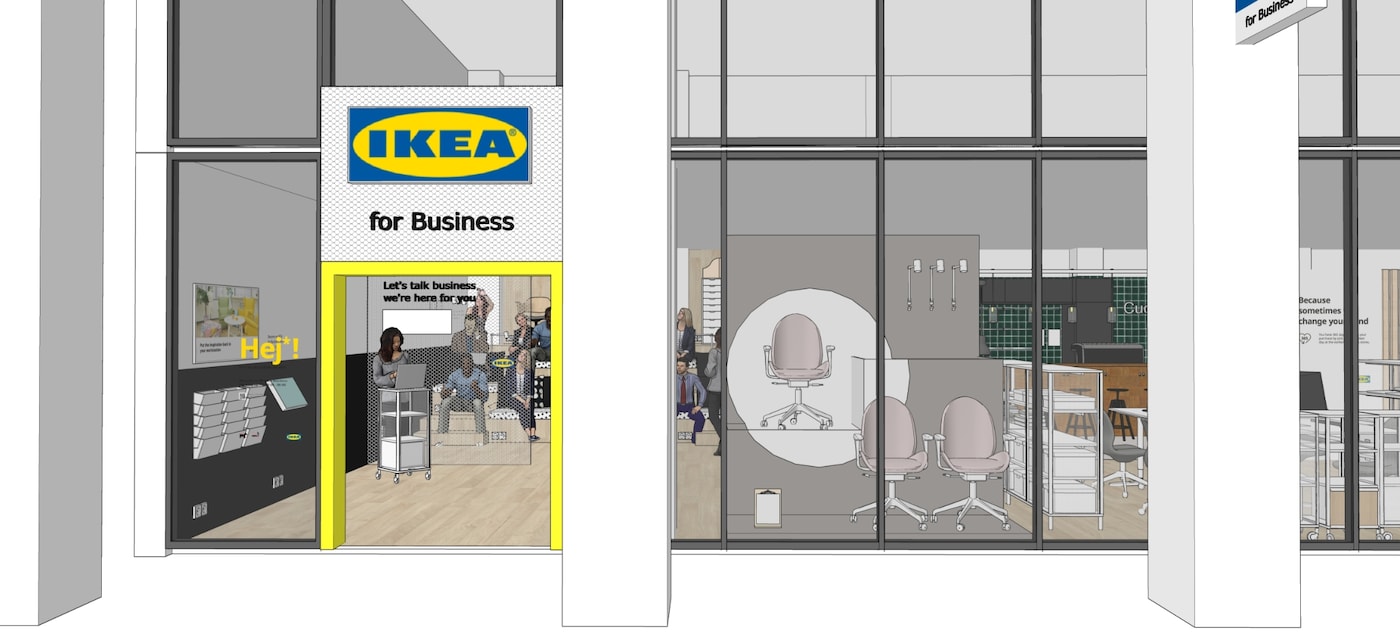 Past event
[Postponed]【 延期のお知らせ 】 Welcome to new IKEA for Business in Shibuya
27 February 2020 19:00 - 21:00
IKEA for Business in Shibuya
(日本語は英語の後に続きます)
Postponed - Welcome to new IKEA for Business in Shibuya Event, Feb 27
Considering recent situation around COVID-2019, we concluded that securing safety of all parties shall be our top priority on hosting this event.
We decided to postpone this event, and feel regretful on this situation.
New plan will be developed with keeping closed watch out for future situations. We will announce updates once we have any idea.
We will prioritize to contact whom registered this time for this event when the new event date is fixed.
Best regards,
SCCJ & IKEA Japan


【延期のお知らせ】Welcome to new IKEA for Business in Shibuyaイベント 2月27日
昨今の新型コロナウイルス感染症に関連する状況を鑑み、参加者の皆さんの健康と安全を第一に考え、今回のイベントを延期します事をご案内申し上げます。
参加をご予定されていました皆さまにはご迷惑をお掛けいたしますが、ご理解のほどよろしくお願い申し上げます。
今後の状況の推移を見守りつつ、新しい日程での開催を探っていきたいと思います。詳細は決まり次第お知らせ致します。
また、詳細が決まりましたら今回申込み頂きました方々へ優先的に連絡致します。
よろしくお願い致します
SCCJ & IKEA Japan
SCCJ & IKEA Japan are happy to invite members & their guests to join an evening at the newly established IKEA for Business in Shibuya. At this event we will learn about the new concept of IKEA for Business from Helen von Reis, CEO & Chief Sustainability Officer at IKEA Japan. Store Manager Taketsugu Kikuchi will present the latest working trends in Japan and show real case studies.

You will learn about:
Effectiveness of remote work
Office furniture as an recruiting advantage
Well planned office space leads to happier employees and better results
After the presentations there will be time for networking while enjoying finger food and drinks prepared by IKEA Food team.

This event is limited to 40 persons and seats will be given the by a first come, first serve policy.

We look forward to welcoming you at IKEA for Business in Shibuya, just 3 minutes walk from Shibuya station.
---
IKEA JapanとSCCJは、SCCJ会員とそのゲストの方を渋谷に新たにオープンするIKEA for Businessにご招待します。
このイベントではCEO及びチーフ・サステイナビリティ―・オフィサーを務めるHelen von Reis氏がこの新しいコンセプトについてご説明します。
また、ストアマネージャーの菊池 武嗣氏より最新の働き方に関するトレンドや実際のケーススタディについて紹介があります。
主に本イベントを通じて:
1.リモートワークの効率性
2.オフィスインテリアがどのように採用の際のアドバンテージにつながるか
3.綿密に練られたオフィススペースのプランがどのように従業員の幸福度や業績上昇につながるか
などについてお聞きいただくことができます。
プレゼンテーションの後は、IKEAフードチームより軽食とお飲み物をご提供し、ネットワーキングを開催いたします。
こちらのイベントの定員は40名です。先着順となりますので予めご了承ください。
IKEA for Businessは渋谷駅から徒歩3分の立地にあります。皆様にお目にかかれます事を心より楽しみにしております。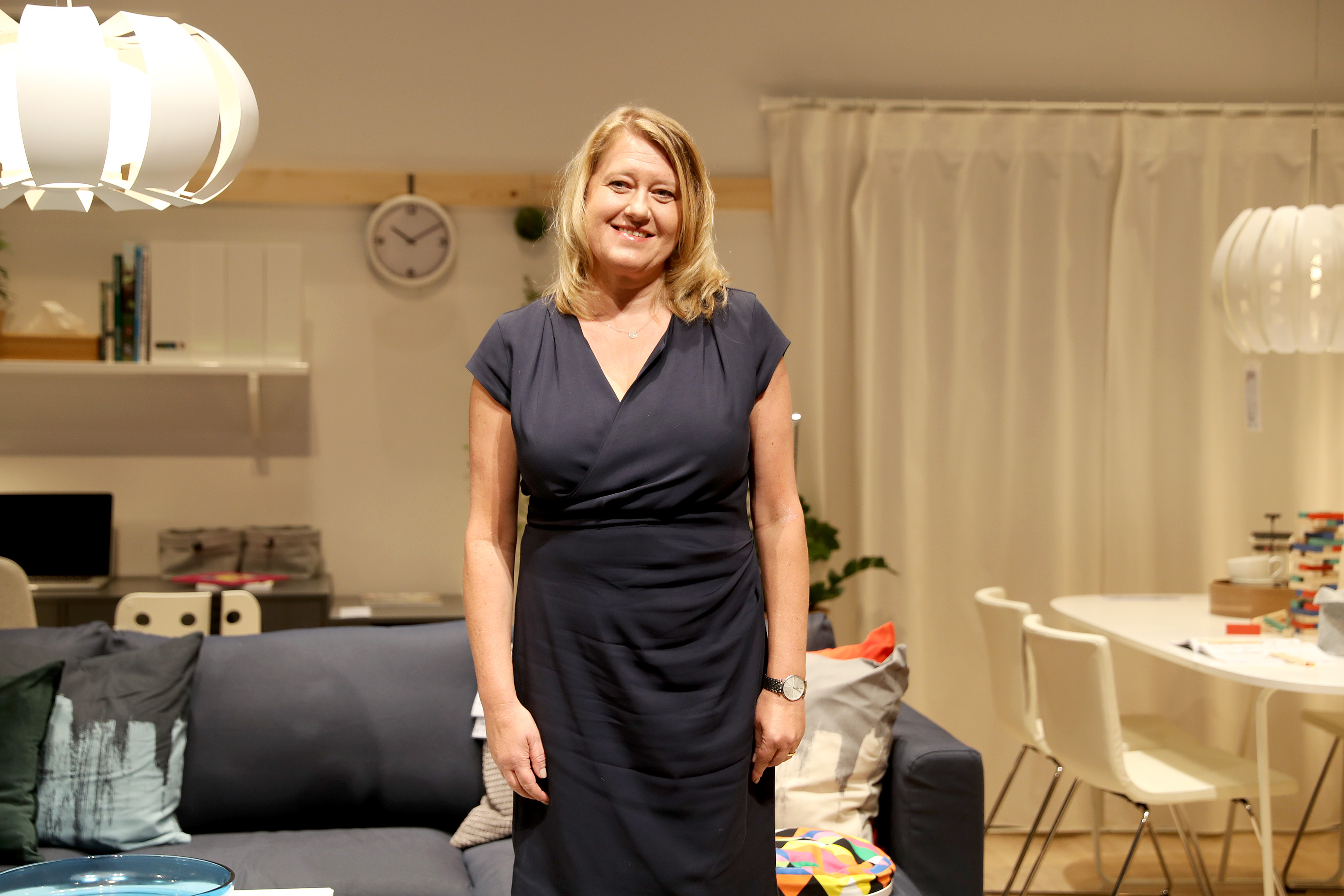 Helene von Reis, CEO & Chief Sustainable Office at IKEA Japan
Thursday February 27th, 19:00 - 21:00
IKEA for Business in Shibuya
1-9-5 Dougenzaka, Setagaya-ku, Tokyo
Reception opens at 18:30. This event is for SCCJ Members only. こちらはSCCJ会員のみ参加できます。受付は18時30分開始です。