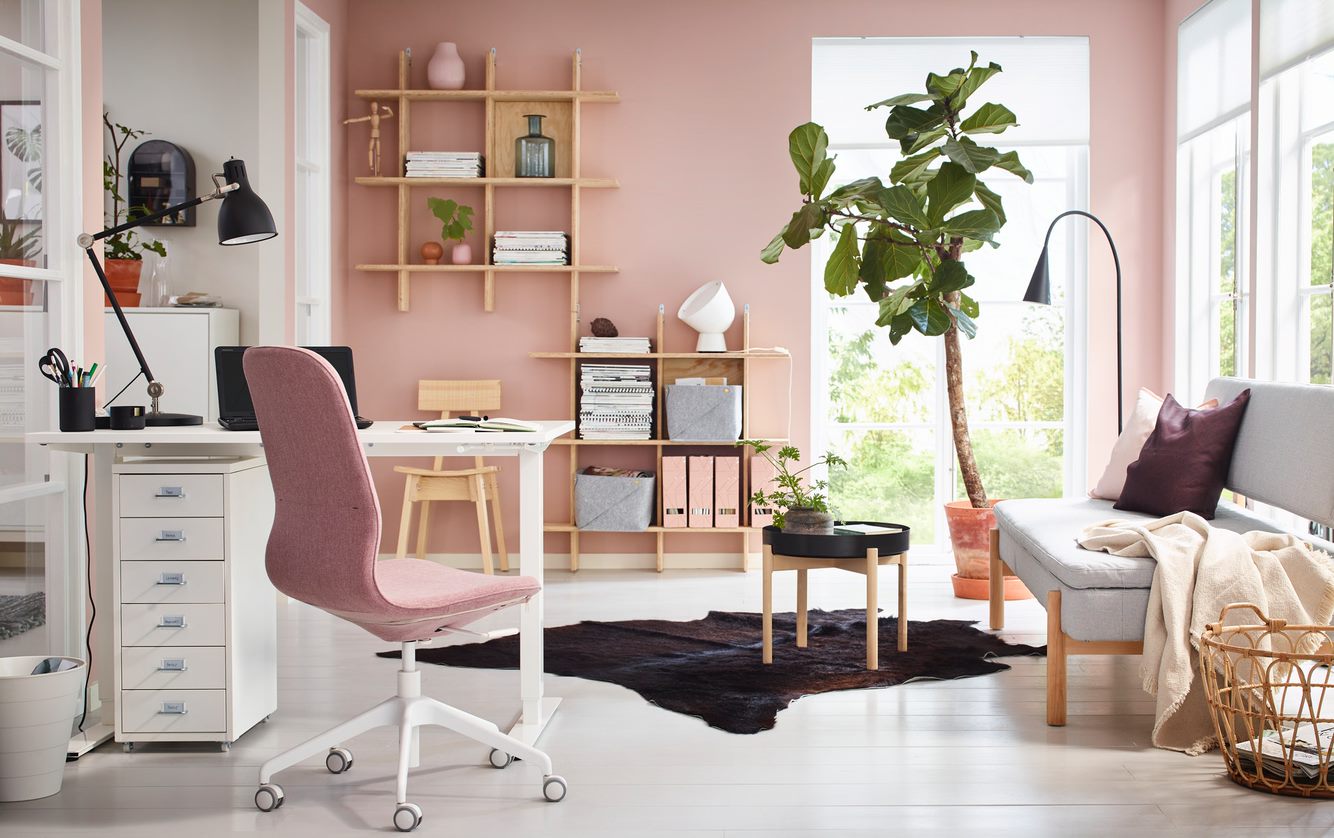 Past event
Webinar - Make Work From Home A Success With IKEA
25 June 2020 16:00 - 16:30
(日本語は英語の後に続きます)
Make Work From Home a Success With IKEA
Need to work but struggling to focus?
At this time where more of us are adopting flexible working patterns and changing our working environments, it has never been more important to have a place in the home where we can concentrate and feel comfortable. Whether you want to maximize space in a small office or make your desk space more efficient, we've got plenty of office ideas to help you get inspired.
Please sign up for the Webinar and let's set your workspace up for success! (This webinar will be in English).

How to join:Please send email to ikeabiz.serviceoffice.jp@ikea.com and an invitation mail will be sent to you.
イケアがより快適な在宅勤務・テレワークの環境作りのアイデアをウェビナーで紹介します
快適な在宅勤務・テレワークが実現出来ていますか?働き方の多様化が急速に求められる中、今まで以上に在宅勤務やテレワークの環境下で集中して快適に仕事ができる環境づくりが重要になってきています。
今回のウェビナーでは自宅の小さなスペースを最大限に活用したり、デスクスペースを効率的にしたり、インスピレーションを得るのに役立つ多くのアイデアをご用意しています。
是非今回のウェビナー「テレワークを快適にするイケアのアイデア」にご参加いただき、快適な仕事環境づくりに役立ててください。(尚、こちらは今回英語のみでの開催となります)

参加方法:招待メールをお送りしますので、ikeabiz.serviceoffice.jp@ikea.com までご連絡ください。
Thursday June 25th, 16:00 - 16:30
-
The instruction to join this webinar will be sent to you separately after registration.