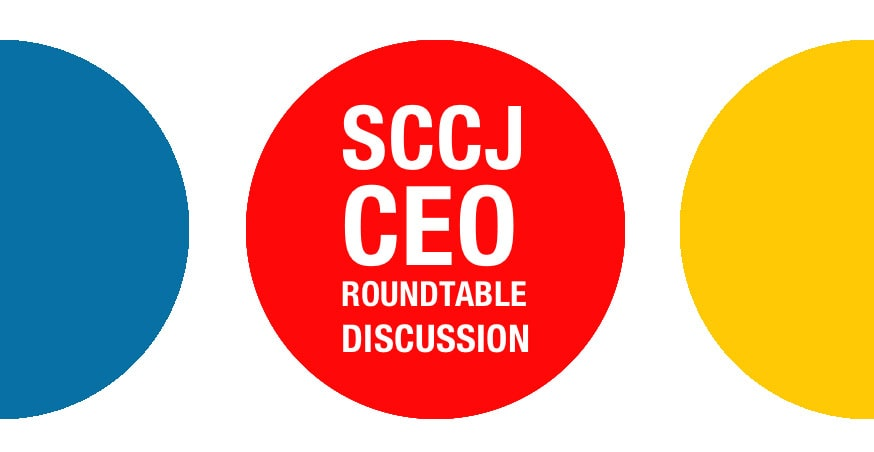 Past event
SCCJ CEO Roundtable Discussion
27 April 2021 08:00 - 09:30
It is time for the 10th CEO Roundtable Discussion, exclusive for Executive Management within our Corporate Members.
The purpose of this meeting is for CEOs to extend their network, get updated and discuss issues within the Swedish-Japanese business community.
Due to COVID-19 precautions we will have this event online.
A company presentation by President & Representative Director, Elekta K.K., Mr. Charles Schanen will be followed by a Q&A and a discussion.
Elekta is a leader in precision radiation medicine that manufactures radiotherapy solutions for cancer care and brain disorders.
Agenda
Short introduction of participants
Company presentation, Elekta K.K.
Q&A
Round table Discussion
End of meeting


Registration
If you wish to attend this event, please send an email to office@sccj.org
Tuesday April 27th, 08:00 - 09:30
...
Free of charge for SCCJ Members
Free of charge for SCCJ Members
This event is only for Executives within SCCJ Corporate Members.