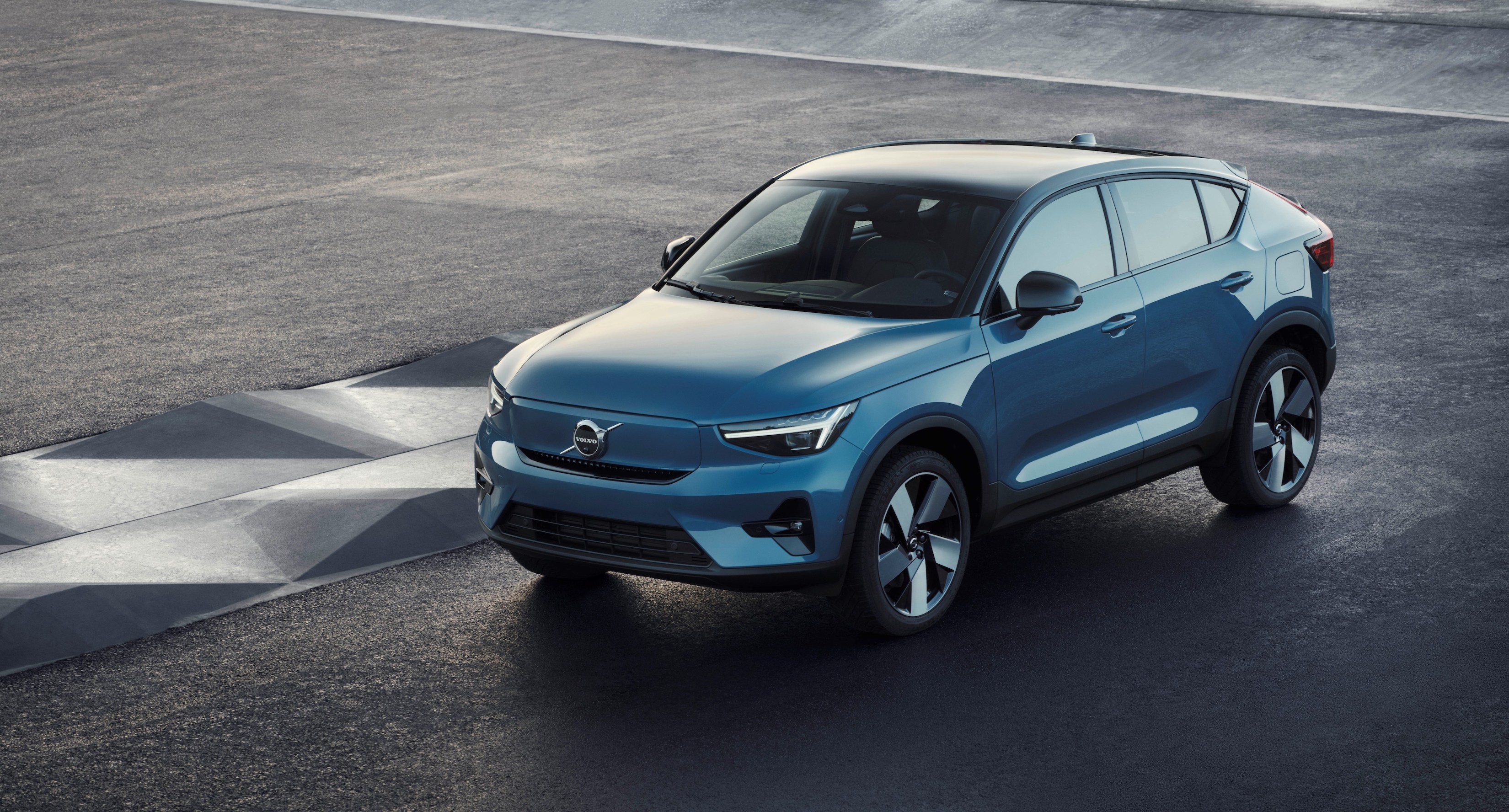 Past event
Exclusive preview: Recharge with Volvo C40
10 December 2021 17:30 - 19:30
(日本語は英語の後に続きます)
We are delighted to welcome our members for an exciting evening at the stylish Volvo showroom in Aoyama. You will get an exclusive preview of the C40 Recharge, Volvo Cars first fully electric car to go on sale in Japan. Martin Persson, Managing Director, Volvo Car Japan will also cover the Volvo Cars approach to e-mobility; sustainability.
You will also get insights for these topics seen from a Japanese market environment perspective, including current trends for electrification here.
Shigenori Nagaki, Fleet Sales Manager will explain Volvo Car Japan's fleet sales activities, with specific focus on BEV models under the Green Fleet Program.
The presentation will also highlight the opportunities for SCCJ companies to collaborate with Volvo Car Japan to make their company fleets more sustainable.
Refreshments and light snack will be served.
We hope you take this opportunity to see and learn about the future direction for Volvo Cars in Japan.
<Menu of the light food> *Contents are subject to change without notice.
1. Atlantic salmon macaroon (sour cream quenelle, salmon and salmon roe
2. Marinated shrimp and octopus with Lemon
3. Snow crab and avocado crepe
4. Chicken galantine and olive pintxos
5. Homemade roast ham and carrot râpées
6. Roast beef and pickles roll
7. Vegetable gardening tips
-Desserts-
8. Cream puffs with seasonal fruits
9. Petit gateau with oranges and chocolates
---
SCCJは会員の皆様を青山にあるスタイリッシュなボルボのショールームで開催されるスペシャルなイベントにご招待いたします。
本イベントでは、ボルボが先日発売したばかりの日本初導入となるBEV(バッテリ式電気自動車)専用モデル「C40 Recharge」について詳しくご紹介します。
ボルボ・カー・ジャパン代表取締役のマーティン・パーソン氏がボルボ・カーのeモビリティやサステナビリティに対するアプローチについてお話します。
また、日本の市場環境から見たこれらのトピックについて、現在の電動化のトレンドを含めて新たな発見があることでしょう。
そしてフリート・セールス・マネージャーを務める長木 重憲氏より、ボルボ・カー・ジャパンの(特にグリーンフリートプログラムのBEVモデルに焦点を置いた)フリート・セールス活動についてご説明いたします。
更に、SCCJの企業がボルボ・カー・ジャパンとともに、いかに企業が所有する自動車をより持続可能なものにできるかについてもご紹介します。
当日はリフレッシュメントと軽食をご用意しております。
日本におけるボルボ・カーの将来の方向性を知る貴重なチャンスをお見逃しなく。
<軽食のメニューご紹介> ※内容は予告なく変更される可能性があります。予めご了承ください。
1. アトランティックサーモンのマカロン(サワークリームのクネル、サーモン、イクラ)
2. 海老とタコのレモンマリネ
3. ズワイ蟹とアボガドのクレープ
4. みつせ鶏のガランティーヌとオリーブのピンチョス
5. 自家製ロースハムとキャロットラペ
6. ローストビーフとピクルスロール
7. 野菜のガーデニングチップ
-デザート-
8. 旬のフルーツのシュークリーム
9. オランジュショコラのプティガトー

Friday December 10th, 17:30 - 19:30
3-3-11 Kitaaoyama, Minato-ku, Tokyo
Free of charge (for SCCJ members only)
Free of charge (for SCCJ members only)
Reception opens at 17:00 This event has a capacity of max 35 persons for everyone's safety. Registration to participate is based on a first-come-first-serve principle. Please register by December 3rd 5PM JST at the latest.