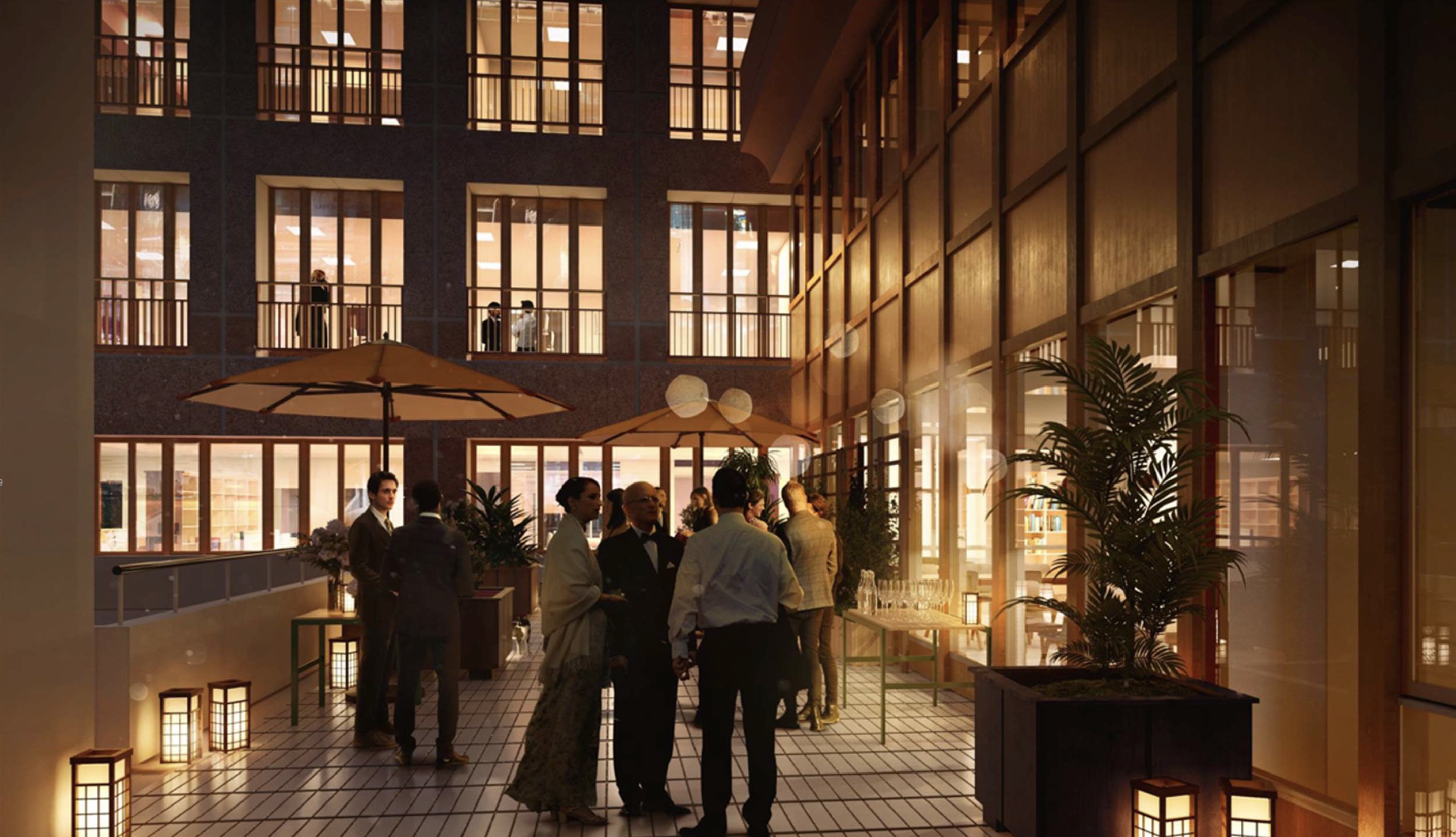 Past event
2022 Spring Kick-Off Reception
28 April 2022 19:00 - 22:00
Embassy of Sweden, Exhibition Hall & Terrace
(日本語は英語の後に続きます)
It is with great excitement we invite you to join us for the first physical event of 2022. Let's celebrate this wonderful season and kick-off 2022 by meeting up with new old friends at Embassy of Sweden in Tokyo. We welcome you with tasty food and refreshing drinks from SCCJ Members Brewski and Friends & Company.

We will introduce new SCCJ members together with friends from Swedish Alumni Network Japan (SWAN) and Young Chambers Network (YCN).
All attending guests will receive a special gift (value 7,000 JPY) to bring home.

This is the beginning of a great year, join us to celebrate it together with the Swedish-Japanese business community!
---
2022年最初のフィジカルイベントに皆様をお招きできることを大変うれしく思います。この素晴らしい季節を祝い、スウェーデン大使館で新しい友人や旧友と共に2022年のキックオフを迎えましょう。
当日はSCCJメンバーであるBrewskiとFriends & Companyによる美味しい料理と爽やかなドリンクで皆様をお迎えします。
また、SCCJの新メンバーやSWAN(Swedish Alumni Network Japan)、YCN(Young Chambers Network)のメンバーもご紹介します。 また、参加者全員にスペシャルギフト(7,000円相当)を差し上げます。
スウェーデンと日本のビジネスコミュニティーのために、お誘いあわせの上ぜひご参加ください。
本イベントには参加登録が必要です。右側の青い"Register"ボタンよりご登録ください。
<注意事項 ※参加登録の前に必ずお読みください>
・クレジットカードによる参加費の事前支払いをもって参加登録が完了となります。後ほど事務局よりお支払い用のリンクをお送りしますので、期限内にお手続きください。
期限までにお支払いいただけない場合はキャンセルとさせていただきます。当日のお支払いは一切承っておりません。
・参加登録の期限は4月25日です。それ以降のキャンセル及び当日のノーショーは100%のキャンセル料が発生します。
参加登録をキャンセルされる場合は4月25日までに事務局(office@sccj.org)までご連絡ください。
・ドレスコードはビジネスカジュアルです。
Thursday April 28th, 19:00 - 22:00
Embassy of Sweden, Exhibition Hall & Terrace
1-10-3-100 Roppongi, Minato-ku, Tokyo
3 000 JPY (SCCJ Members & Guests, YCN & SWAN) 6 000 JPY (Non-members)
3 000 JPY (SCCJ Members & Guests, YCN & SWAN) 6 000 JPY (Non-members)
Payment shall be completed prior to the event. Please register by Monday, April 25th (May close the registration earlier depending on the number of signups). Cancellations must made by Monday, April 25th at the latest. Dress code: Business Casual