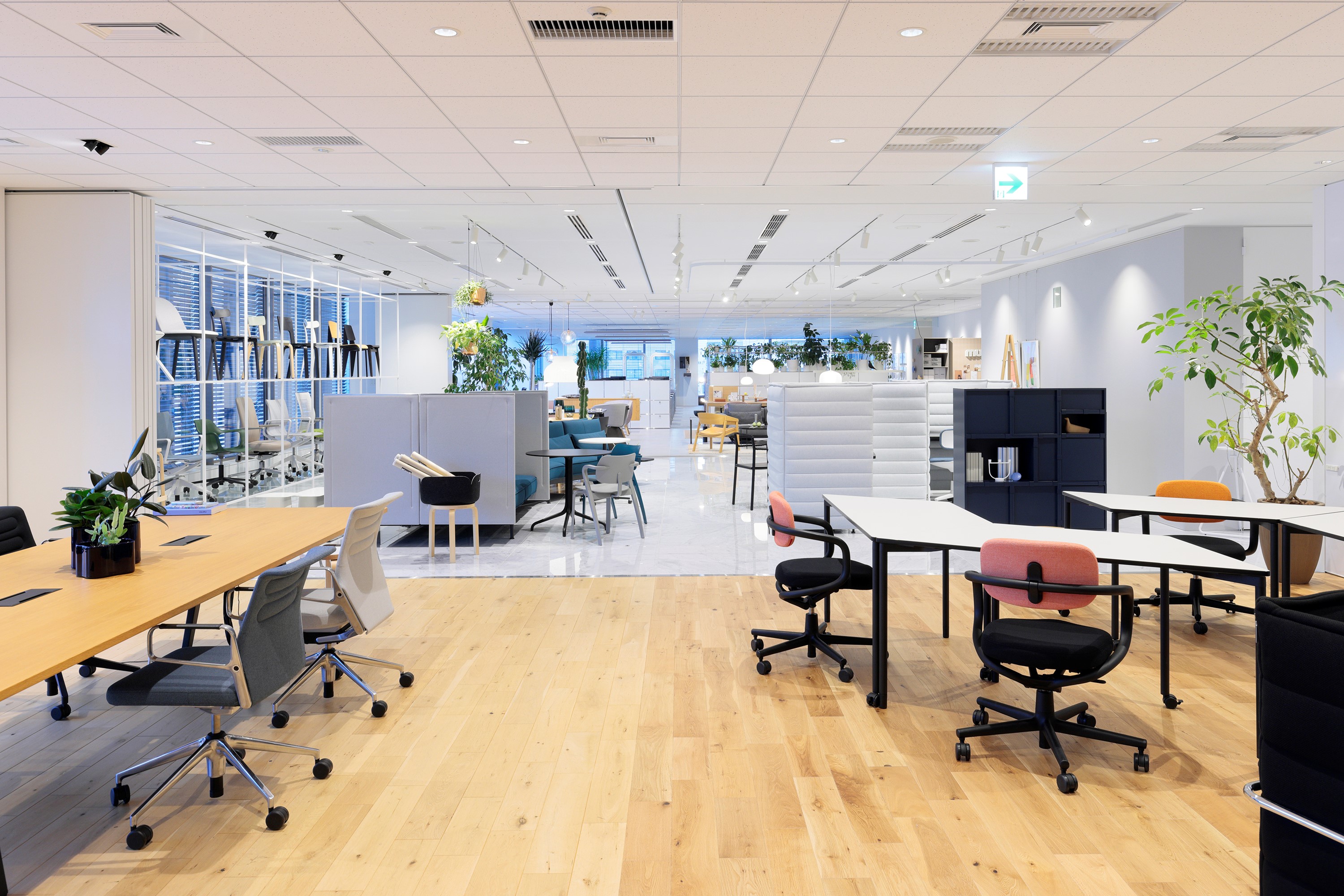 Past event
How to shape the ideal office for the future? Learn from Mr. Terada, Architect & CEO of Inter Office
26 May 2022 19:00 - 21:00
Inter Office ltd / online
Cover Photo Credit: inter office ltd.
(日本語は英語の後に続きます)
The COVID-19 outbreak has changed our lifestyles in many ways. With the advance of remote work, the office has changed dramatically, and more than ever before, there is a need for flexible offices that suit the nature of work and its activities. In response, people pay more and more attention to sustainable and changeable furniture and space design that can adapt to any change. What exactly is a new type of office that allows for a shared corporate philosophy, creates a sense of belonging and optimal communication, and creates better jobs?

SCCJ is pleased to invite Mr. Naoki Terada, President and CEO of inter office ltd., as a speaker to discuss the concept of a new type of office.

You are mostly welcomed to join this event physically at their liveoffice/showroom or online to learn how a well-designed space can foster creativity, improve work efficiency and functionality, and lead to increased productivity.
In addition, the exhibition "Borderless" by three Scandinavian brands, String Furniture, Carl Hansen & Søn, and Louis Poulsen, will be held at the venue on the same day. The exhibition will feature Scandinavian design products and you will be able to be inspired to create a space where people can both "relax" and "work" at home. This is an excellent opportunity to touch, sit, and experience a variety of products that combine Scandinavian functional beauty and comfort.
We will be serving delicious drinks and snacks in cooperation with Inter office ltd.
<Speaker Profile>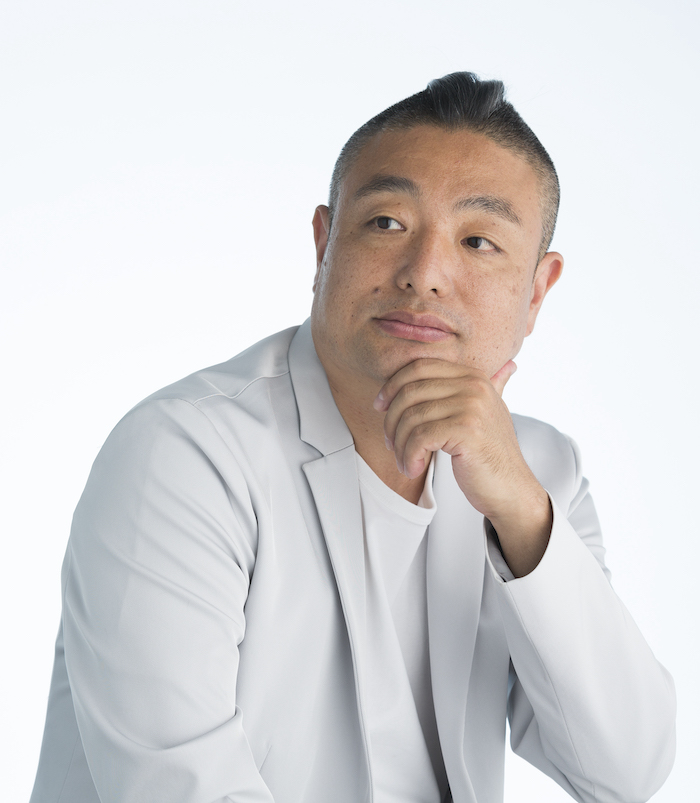 Naoki Terada (Architect / Designer)
Born in 1967, Mr. Terada graduated from the Department of Architecture, School of Engineering, Meiji University in 1989, and started to work for a design firm in Sydney, Australia in the same year.
In 1992, he entered the AA School of Architecture at the Royal Institute of British Architects and completed his studies in 1994.
After returning to Japan, he has been involved in a wide range of activities including architectural design, interior design, product design, and signage design. In recent years, he has been involved in producing and directing many brands. Currently, he is the president of a trading company that imports high-end furniture mainly from Europe to Japan.
He has received numerous awards, including the Good Design Award.
1994: Completed the British Institute of Architects School of Architecture (AA School)
2003: Established Terada Design First Class Architectural Office Ltd.
2011: Established the product brands "Terada Mokei" and "15.0%".
2013: Opened Terada Model Store in Shimokitazawa, Tokyo
2014: Director of Interoffice Inc. and jury member of Good Design Award
2015: Furniture brand "i+" established

Current: President and CEO of Interoffice Inc.
---
新型コロナウイルスは、私たちのライフスタイルを大きく見直すきっ かけとなりました。
リモートワークが進み、オフィスの在り方が劇的に変わり、以前にも増して、仕事の内容やその活動に合ったフレキシブルなオフィスが求められる昨今、 それに伴い、あらゆる変化に対応し、サステナブルで可変性ある家具の活用と空間デザインが注目されています。
企業理念を共有でき、帰属意識と最良なコミュニケーションを生み、より良い雇用をも創出する、新しいオフィスの形とは、一体どのようなものなのでしょうか。
そこで、この度SCCJでは、様々な規模や業種のオフィス空間を手掛けてきた、株式会社インターオフィスのライブオフィス/ショールームにて、 代表取締役社長 寺田尚樹氏にお話いただくハイブリッド形式のイベントを開催いたします。 デザイン性の高い空間が、どれほど発想力を育成し、作業の効率化や機能性を生み、生産性向上に繋がるか、 快適で魅力的な今日のオフィスデザインの実例を通してご紹介いただきます。
また当日会場では、北欧の 3 ブランドString Furniture、Carl Hansen&Søn、Louis Poulsenによる展示会「Borderless」が開催中です。 オフィスの在り方とともに、家での過ごし方も「寛ぐ」だけでなく、「働く」という以前とは異なる要素が加わり、 「寛ぐ」=「ホーム」、「働く」=「オフィス」 という垣根をボーダレスに行き来できるような空間を、 スカンジナビアデザインのプロダクトを中心にご覧いただけます。 北欧らしい機能美と心地良さを兼ね備えたプロダクトの数々に触れて・座って・ご体感いただける絶好のチャンスです。
会場では株式会社インターオフィス協力のもと、美味しいお酒とスナックをご用意しております。 みなさまのご参加をお待ちしております。
<スピーカープロフィール>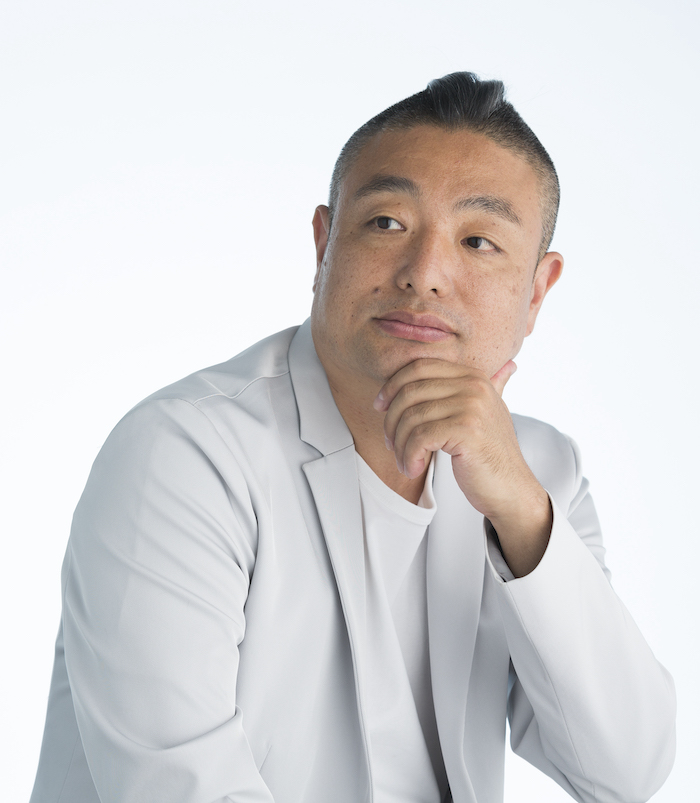 寺田尚樹(建築家/デザイナー)
1967年生まれ。1989年明治大学工学部建築学科卒業。同年オーストラリア/シドニーに設計事務所に就職。1992年英国建築家協会建築学校(AAスクール)入学。1994年修了。
帰国後は建築設計、インテリアデザイン、プロダクトデザイン、サインデザインなど多岐に活動。近年はブランドのプロデュースやディレクションを多く手がける。現在は、主にヨーロッパの高級ファニチャーを日本に紹介する輸入商社の社長も努める。
グッドデザイン賞など受賞歴多数。
著書:
『紙でつくる1/100の世界 テラダモケイの楽しみ方』2011年
『紙でつくる1/100の物語 テラダモケイ完全読本』2015年
(共にグラフィック社)
1994年:英国建築家協会建築学校(AAスクール)修了
2003年:有限会社テラダデザイン一級建築事務所設立
2011年:プロダクトブランド「テラダモケイ」、「15.0%」設立
2013年:東京・下北沢に「寺田模型店」開店
2014年:株式会社インターオフィス取締役、グッドデザイン賞審査委員
2015年:ファニチャーブランド「i+」設立

現在: 株式会社インターオフィス代表取締役社長
Thursday May 26th, 19:00 - 21:00
Inter Office ltd / online
Lattice Aoyama Square 6F, 1-2-6 Minami-Aoyama, Minato-ku, Tokyo 107-0062
This event is exclusive for SCCJ Members. Please complete the registration by May 20. Registration opens at 18:30. At the venue, the number of seats is limited, first come, first serve basis. This event will be in English.