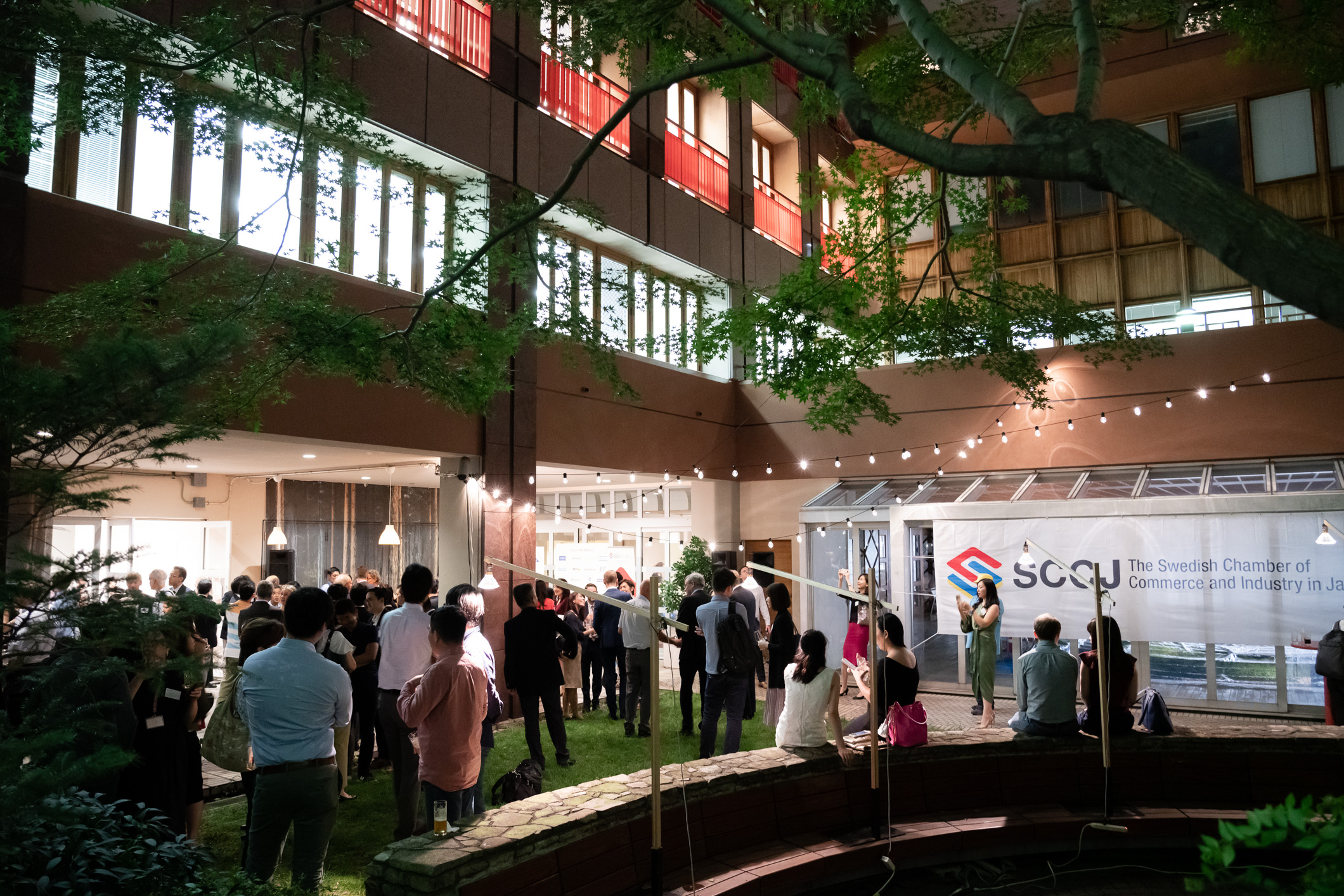 Past event
Welcome Back To Tokyo 2022
16 September 2022 19:00 - 21:00
Summer vacations are over and we kick-off the autumn season with this classic SCCJ networking event. This is a great opportunity to bring your colleagues, customers and friends to meet old and new friends and enjoy an evening of good food and a free-flow of Swedish craft beer, wine and softdrinks. We are pleased to have Ambassador Pereric Högberg as our honorary guest at this event.
SCCJ will also introduce new members during the evening.
The event will take place in the exhibition hall as well as the outdoor terrace.

Welcome Back To Tokyo!
夏休みが終わった後は、SCCJのクラシックなイベントで秋のスタートを切りましょう。この機会に、同僚やお客様、ご友人をお誘いあわせの上、新旧の友人と出会い、美味しい食事とスウェーデンのクラフトビール、ワイン、ソフトドリンクをフリーフローでお楽しみください。名誉ゲストとしてPereric Högberg駐日スウェーデン大使をお招きしています。
また、SCCJの新メンバーの紹介も行われる予定です。イベントは展示ホールと屋外テラスで行われます。
Friday September 16th, 19:00 - 21:00
1-10-3-100 Roppongi, Minato-ku, Tokyo
SCCJ Members & Guests, Alumni and YCN 4,000 JPY / Non-Members 7,000 JPY
SCCJ Members & Guests, Alumni and YCN 4,000 JPY / Non-Members 7,000 JPY
Payment shall be completed prior to the event. Please register by Wednesday, Sept.14th. Cancellations must made by Tuesday Sept. 13th at the latest.Number of guests are limited and reserved on a first-come, first-serve basis. Dress code: Business Casual