Past event
Webinar with Jesper Brodin, CEO INGKA group IKEA
14 March 2023 16:00 - 17:00
The world around us is changing – and quickly. The climate crisis is no longer a distant threat rather a living reality, which impacts us all – our shared home, the planet and our lives in ways we could never imagine. To preserve a livable planet we need to transform into a net-zero future. At the same time, digitalisation and new technology is changing how industries operate at high speed. All of this means both challenges we have never experienced before as well as many new opportunities.
We are proud to present Jesper Brodin, CEO, Ingka Group IKEA, as our guest at the next Swedish Chambers APAC CEO Series 2023. In this exclusive session, Jesper will share how the Ingka Group IKEA tackle the biggest transformation in IKEA history, how they approach the global challenges the world is facing today and how they are committed to leading the way towards a more sustainable business model for the industry.
The conversation with Jesper Brodin will be led by Camilla Bullock, Board Director, Swedish Australian Chamber of Commerce (SACC) and CEO, Emerging Payments Association Asia.
AGENDA:
Welcome by Jan Gardberg, President, Swedish Australian Chamber of Commerce
Presentation by Jesper Brodin, CEO, Ingka Group IKEA
Conversation with Jesper facilitated by Camilla Bullock, SACC Board Director
End of event
When: Tuesday 14 March, 4.00 – 5.00 pm (JST)
Where: Zoom – an email will be sent with instructions to join online prior to the event
ABOUT THE SPEAKERS:


JESPER BRODIN
Jesper Brodin is the President and CEO of Ingka Group, IKEA. Ingka Group, formerly know as IKEA Group, is one of the world's largest home furnishing retailer and owns and operates more than 400 IKEA stores in 32 markets (FY21) under franchise agreements with Inter IKEA Systems B.V. Ingka Group was founded by Ingvar Kamprad and is a strategic partner in the IKEA franchise systems and in addition to operate IKEA Retail, the company consists of Ingka Centres and Ingka Investments. Jesper started his IKEA career in 1995 as the Purchase manager in Pakistan, IKEA Group. During the years he has held different roles such as assistant to Ingvar Kamprad and Anders Dahlvig, CEO at the time, Business area manager Kitchen and Dining as well as his recent role as Managing Director for Range & Supply, Inter IKEA Group. He has a Master of Science in Industrial Engineering from Chalmers University of Technology, Gothenburg, Sweden. Jesper is married to Lena and they have three children. His passion is music and the sea.
Work experience:
2017 CEO, Ingka Group, IKEA
2016 IKEA Range & Supply Manager, MD IKEA of Sweden, Inter IKEA Group
2013 IKEA Range & Supply Manager, MD IKEA of Sweden, IKEA Group
2011 IKEA Supply Manager, IKEA of Sweden, IKEA Group
2008 Regional Purchase Manager China, IKEA Group
2002 Business Area Manager Kitchen and Dining, IKEA of Sweden, IKEA Group
1999 Assistant to Ingvar Kamprad and Anders Dahlvig, CEO at the time, IKEA Group
1997 Regional Purchase manager South East Asia, IKEA Group
1995 Purchase manager in Pakistan, IKEA Group


CAMILLA BULLOCK
Camilla is the CEO and co-founder of Emerging Payments Association Asia. She has a long career in the financial technology industry and often talks about coming home when she started her work in the payments industry. Payments is the part of the financial service's that touch people's lives every day, and through EPA Asia work lives can be improved. The payments industry offered her an opportunity to combine her passion for fintech and humanitarian questions. She is loving her role where she can combine intellect, creativity with enthusiasm and energy to connect people, create opportunities and ideas from the apparently abstract connections she sees between situations, businesses, problems and people. When she was twelve months into setting up EPA Asia she was approached and asked the question why there were so few women involved in the program. She was taken by surprise. Running fast and creating on the go, she had forgotten to reflect if the people they engaged were male or female. She there and then set the goal of reaching a 50% gender balance in the association. Project Meet-Her started as a series of lunch events with the goal to involve female thought leaders in the EPA Asia agenda. COVID-19 forced EPA Asia to adopt the program, it has evolved and is now an online event series that will result in a book – Meet Her – She knows Payments.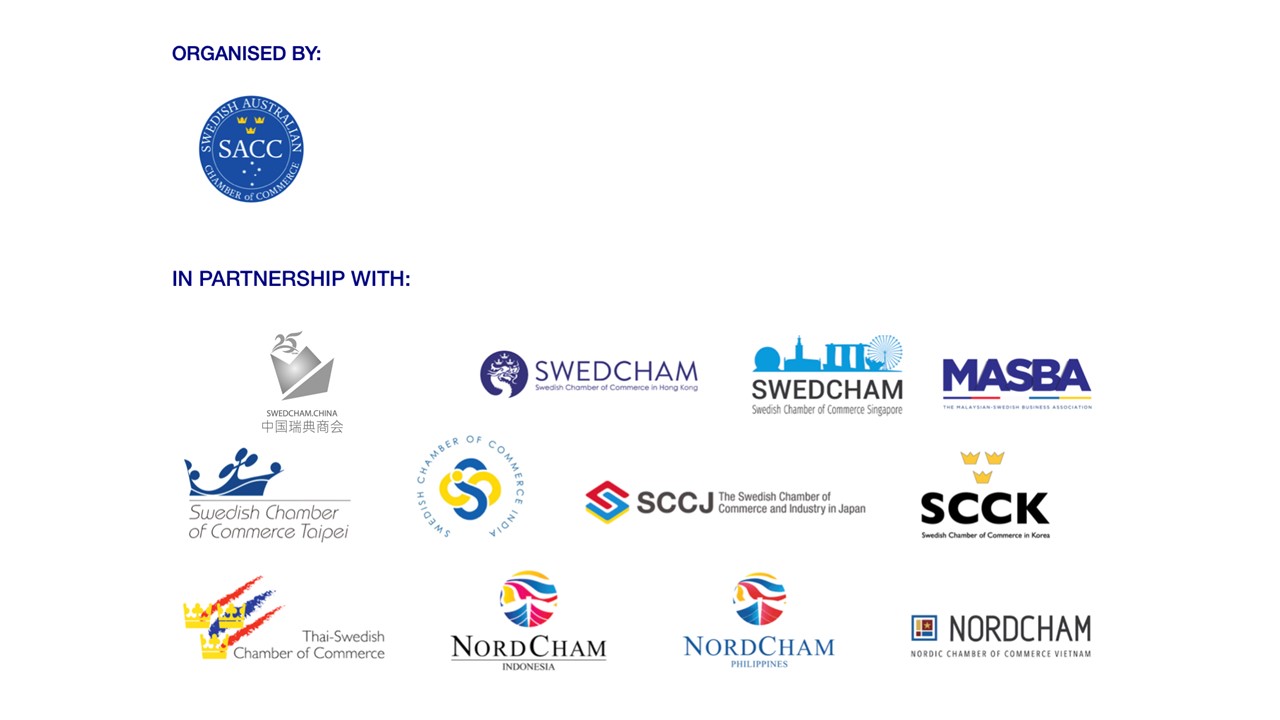 Tuesday March 14th, 16:00 - 17:00
-
Free of charge for SCCJ members
Free of charge for SCCJ members
Exclusively for SCCJ Members. Please note that this is an online event.