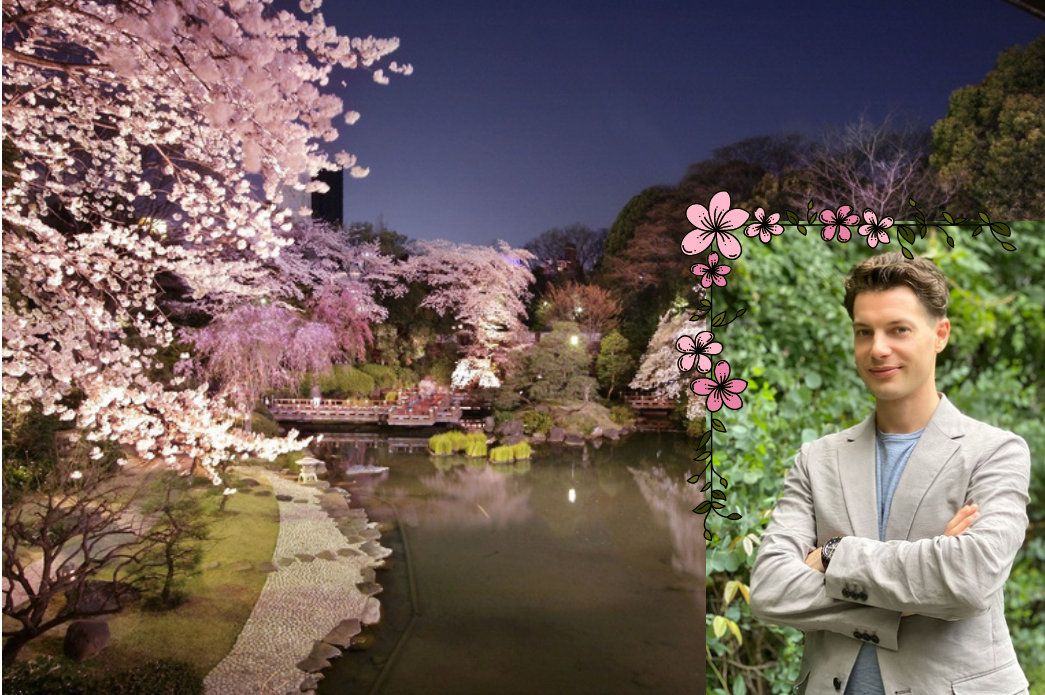 Past event
Sakura Evening with Japanese Tea Instructor Oscar Brekell
23 March 2023 19:00 - 21:00
(日本語は英語の後に続きます)
Time for Hanami!
We are back again at the fully renovated Togo Kinenkan, Harajuku which re-opened in March 2022. Located next to Togo Jinja shrine you can enjoy the beautiful lit-up garden.

This year we have invited Swedish-born Japanese Tea Specialist and media personality Oscar Brekell, who will bring his special tea "Sakura spring" with unique notes of sakura. We are also very excited to offer all guests to try his special Green Tea Cocktail especially made for us.
Please come and enjoy nice food & drinks, cherry blossoms, our annual Haiku Challenge, and not the least having a good time with old and new friends.
We are looking forward to seeing you all and having a great time together with blooming sakura!
​​OSCAR BREKELL - BIOGRAPHY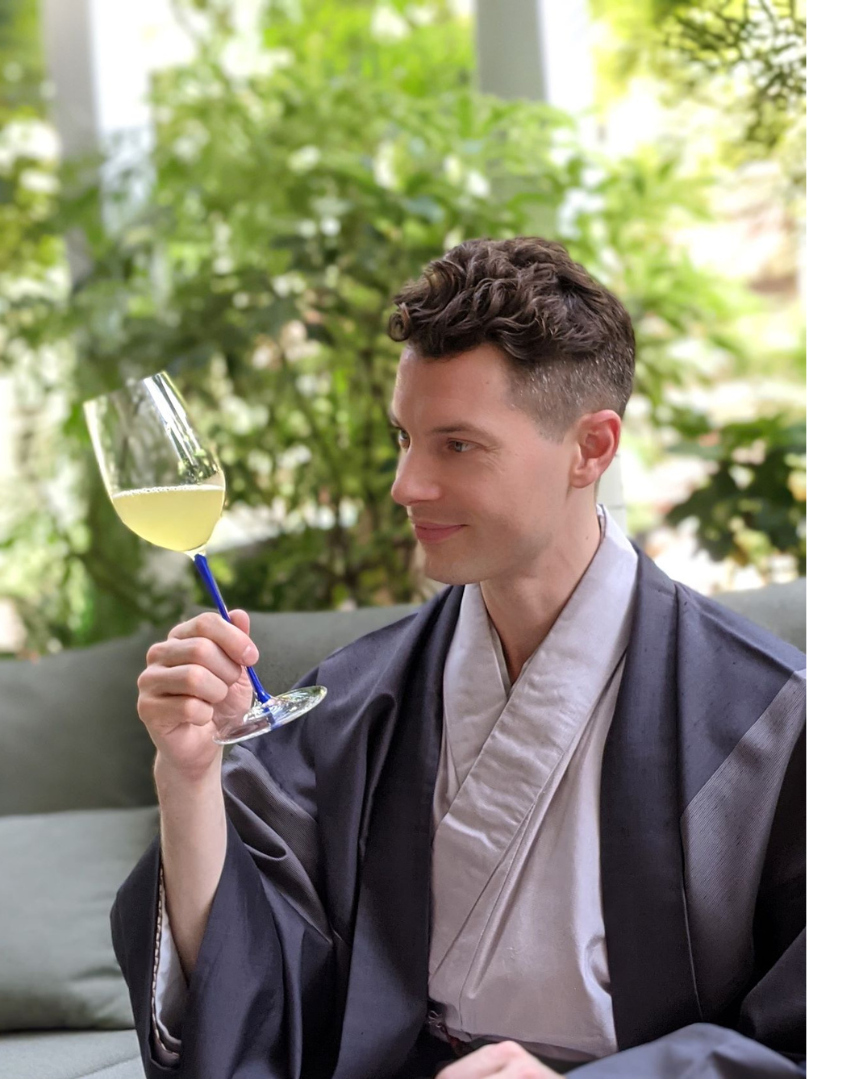 Born in Sweden in 1985, Oscar Brekell developed an interest in Japanese tea during high school, something that grew into a passion that later led him to relocate to Japan. In 2010, he studied at Gifu University and in 2013 he came back to Japan for a job at a Japanese company. He became a certified Japanese Tea Instructor in 2014, completed an internship at The Tea Research Center in Shizuoka. and has also been working for Japan Tea Export Council. In 2018 he set up his own business, and is now involved in tea education projects overseas and arranges tea events and seminars in Japan. He is the first non-Japanese to receive a certificate for making hand-made Sencha, and in 2016 he was awarded the CHAllenge prize by the World Green Tea Association. Lately he also appears frequently on Japanese radio and television, and is getting increasingly known for encouraging the Japanese to rediscovering the joy of drinking green tea while also making it more accessible to a non-Japanese audience as well. With the focus on single estate high quality Japanese leaf tea, Oscar Brekell started his own tea brand, SENCHAISM, in 2018. His books, a total of six, have been published in Japanese, English and French. Oscar is a member of SCCJ since 2018.
お花見の季節がやってきました
2022年3月にフルリニューアルオープンした原宿・東郷記念館に再び登場です。東郷神社の隣に位置し、ライトアップされた美しい庭園を楽しむことができます。
今年は、スウェーデン生まれの日本茶スペシャリストであり、メディアでも活躍するオスカー・ブレケル氏をお招きし、桜の香りがユニークな日本茶「Sakura spring」をお届けします。また、ブレケル氏特製のグリーンティーカクテルもご賞味いただけます。
桜を眺めながら、美味しいお食事とお飲み物、そして恒例の俳句チャレンジ。
桜が咲き乱れる中、皆様と楽しい時間を過ごせることを楽しみにしております。
ブレケル・オスカル
日本茶インストラクター
1985年スウェーデン生まれ、18歳で日本茶に魅了され、その後日本茶の専門家を志す。ルンド大学日本語学科を経て岐阜大学に留学。卒業後、日本の企業に就職。外国人として初めて、手揉み茶の教師補の資格を持つ。世界緑茶協会「CHAllenge」賞受賞。2020年日本茶ブランド「 Senchaism」発売。国内外での日本茶講習会やセミナーを通じ、日本茶の普及を目指す。著書に『僕が恋した日本茶のこと』『ゼロからわかる!日本茶の楽しみ方』。
日本茶を海外で広めたいという思いから、日本に住んで文化を学び、人脈を作ることを目的に2013年に日本企業に就職しサラリーマン生活を送りながら「日本茶インストラクター」の資格に合格した。
2015年、静岡農林技術研究所茶業研究センターの研修生として1年間 を過ごし翌年には外国人初の手揉み茶の教師補の資格を取得した。同年には日本茶輸出促進協議会に就職し、世界緑茶協会の「CHAllenge」賞を受賞しました。現在は多くの方にお茶の魅力を伝えるため、国内外に日本茶を紹介するPR活動を続けいています。オスカー氏は2018年よりSCCJの会員となりました。
Thursday March 23rd, 19:00 - 21:00
1-5-3, Jingumae, Shibuya-ku, Tokyo, 150-0001
Members and their Guests & Alumni 8,000JPY / Non-Members 10,000JPY (incl. food & drinks)
Members and their Guests & Alumni 8,000JPY / Non-Members 10,000JPY (incl. food & drinks)
Reception opens at 18:30. Last date for reservations: March 20th