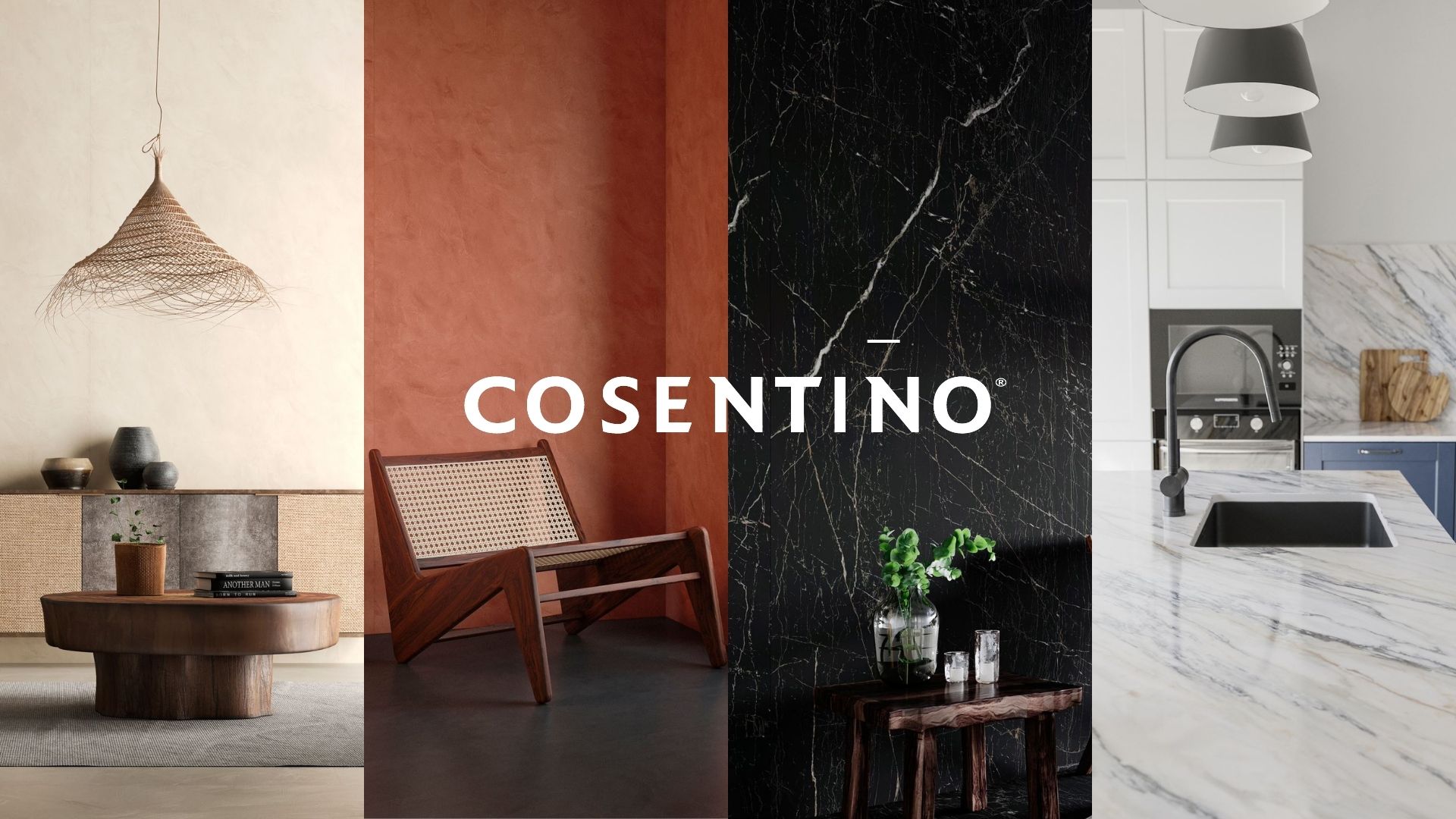 Past event
COSENTINO, Going Beyond the Surface
13 April 2023 19:00 - 21:00
Cosentino City Tokyo Showroom
(日本語は英語の後に続きます)
Just forty years ago, Cosentino Group, a family-owned company that produces and distributes high-value innovative surfaces, began its first international operations with a small team of 17 people. Today the group employ more than 5,000 people worldwide and more than 90% of Cosentino Group's financial turnover comes from international markets.
Cosentino bases its development on international expansion, an innovative research and development program, respect for the environment and sustainability, and its ongoing corporate commitment to society and the local communities where it operates, education, equality and health & safety.
The company has changed the way its products engage with the architecture and design ecosystem through the Cosentino City showroom. Located in the city centre in the key design capitals around the globe, since 2022, they are also in Tokyo.
Join us on April 13, at Cosentino City Tokyo, and experience and discover what has driven Cosentino's growth from their Japan General Manager, Mamoru Seko.



SPEAKER PROFILE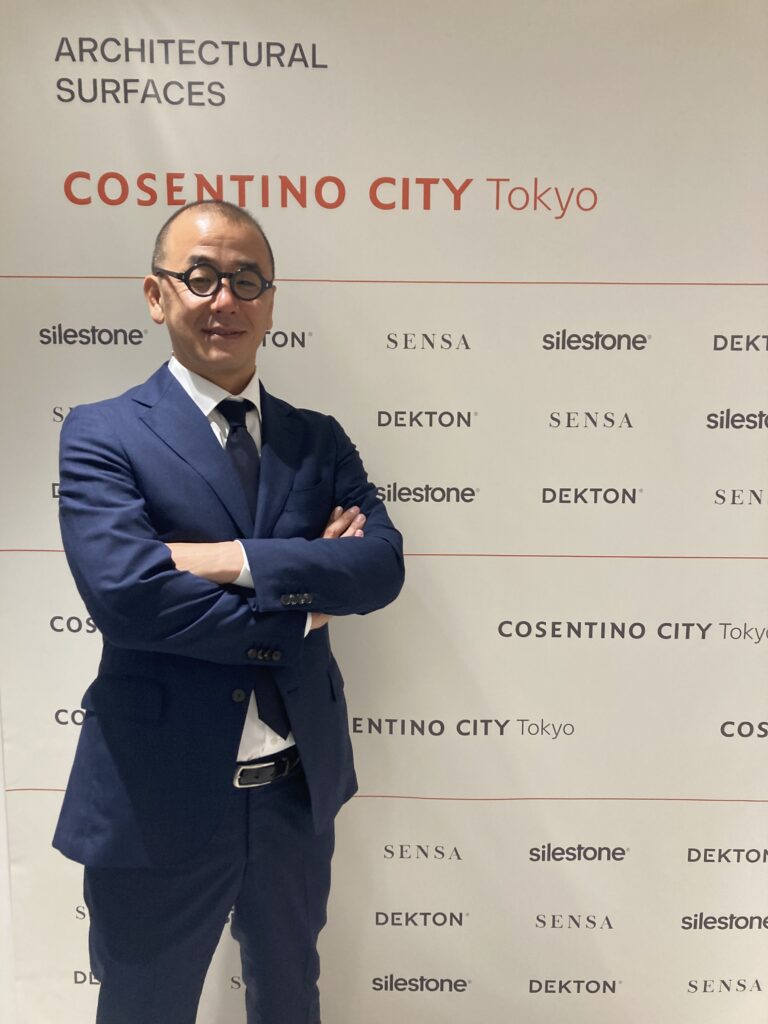 MAMORU SEKO
General Manager of Cosentino Japan

Cosentino is a global, Spanish company that produces and distributes high-value innovative and sustainable surface solutions for the world of Architecture & Design. After having experienced many European imported interior products throughout his career, he joined Cosentino to develop Japan market with technologically advanced and high-performance ultra-compact stone solutions in large format and has been successful in leading it so far as mainly uses for worktops, wall claddings, and floorings.
コセンティーノ、表面の先にあるものとは
コセンティーノは天然石や天然素材を建築・インテリアと融合させ、機能性が高く革新的で環境にも親和性が高いインテリア製品を作る多国籍企業です。40年前に小さい家族経営の企業として始まったコセンティーノは、今では5,000名もの社員がいるグローバル企業として知られています。コセンティーノは国際的な事業展開、研究開発プログラム、環境と持続可能性の尊重、また社会と地域における、教育、平等、健康と安全の分野への貢献を通して発展してきました。
2022年には東京にショールームを開き、コセンティーノの製品と建築、デザイン・エコシステムとの関わりを追求しつづけています。

4月13日、コセンティーノシティ東京にて、コセンティーノ・ジャパン ゼネラルマネージャーの世古守氏から、コセンティーノの成長の原動力についてお話し頂きます。

登壇者
コセンティーノ・ジャパン ゼネラルマネージャー 
 世古守 氏

コセンティーノは、建築・デザイン業界において、持続可能で高品質のサーフェスソリューションを製造・販売する、スペインのグローバル企業である。世古氏はヨーロッパの輸入インテリア製品に精通しており、コセンティーノ入社後は高い技術力で作られた超小型の石材を提供し、主にワークトップ、壁材、床材として日本市場を開拓し、成功を収められています。
イベント概要

4月13日(木)19:00~21:00
  (4月10日(月)申込〆切)

COSENTINO ショールーム 東京都港区南青山5-4-14
¥ SCCJ会員: 6,000円/非会員: 8,000円



ORGANIZERS










CLIC is a loose organization of 11 smaller European Chambers of Commerce in Japan created for the purpose of organizing innovative networking events to enable the trading of ideas between the members of the participating chambers.
CLIC is the Austrian Business Council, Belgian-Luxembourg, Danish, Dutch, Greek, Finnish, Icelandic, Norwegian, Spanish, Swedish and Swiss Chambers.


Thursday April 13th, 19:00 - 21:00
Cosentino City Tokyo Showroom
INOX Aoyama 6-4-14 Minami-Aoyama, Minato-ku, Tokyo
6,000 JPY SCCJ Members & Guests, 8,000 JPY Non-members
6,000 JPY SCCJ Members & Guests, 8,000 JPY Non-members
Please register by April 10th at the latest.