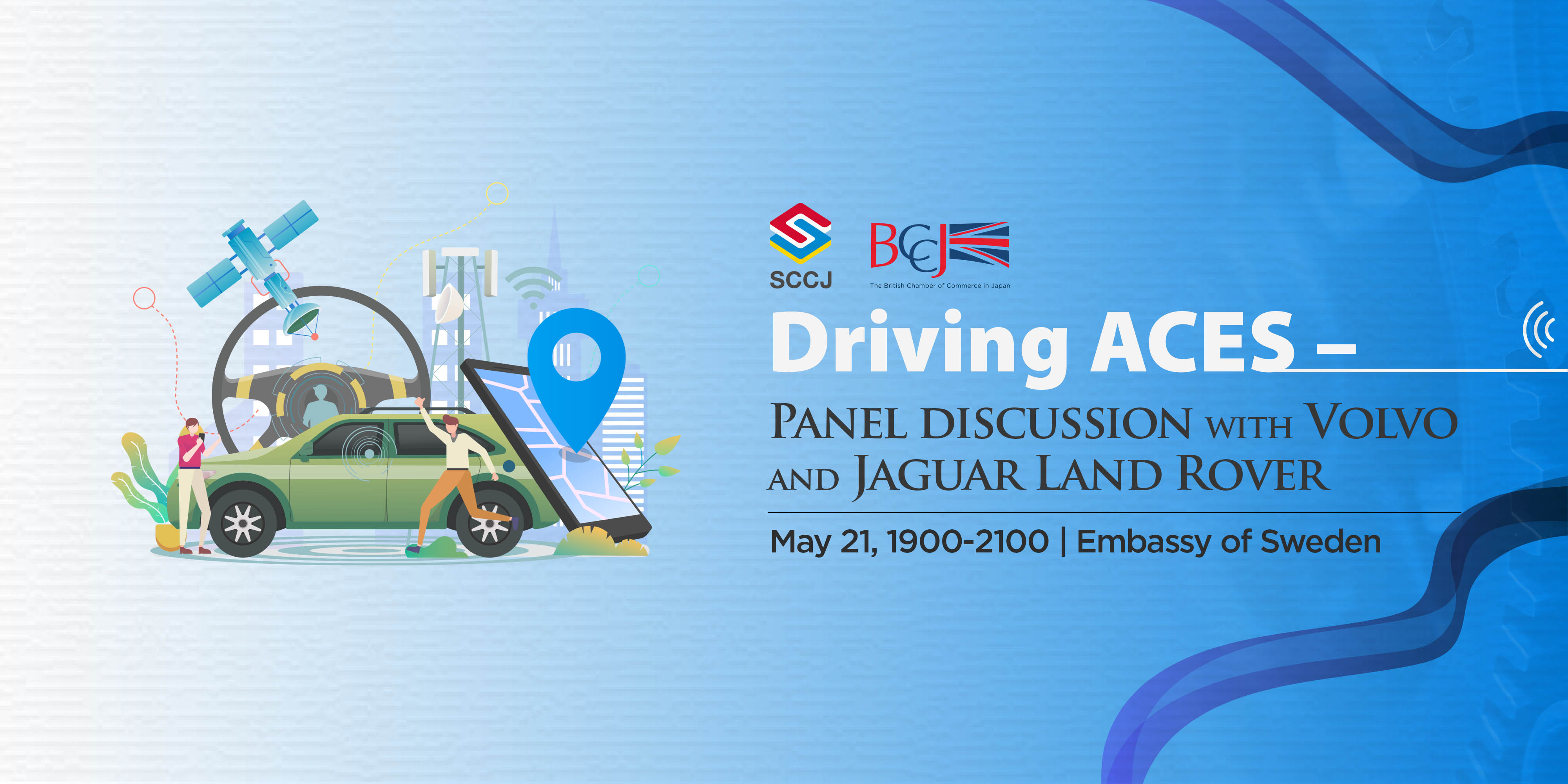 Past event
Driving ACES – Panel discussion with Volvo and Jaguar Land Rover
21 May 2019 19:00 - 21:00
Embassy of Sweden, Alfred Nobel Auditorium
Join us on the evening of May 21 for a very special event on the topic of ACES - Automated, Connected, Electric and Shared vehicles.
Following a drinks reception at Embassy of Sweden, guests are invited to attend a panel discussion featuring:

Panelists
Takayuki Kimura - CEO, Volvo Car Japan

Magnus Hansson - CEO, Jaguar Land Rover Japan Ltd.

Martin Krantz - Founder and CEO, Smart Eye
Moderator
Yumi Kawabata - Automotive and environmental journalist
More details of the programme to follow.
Profiles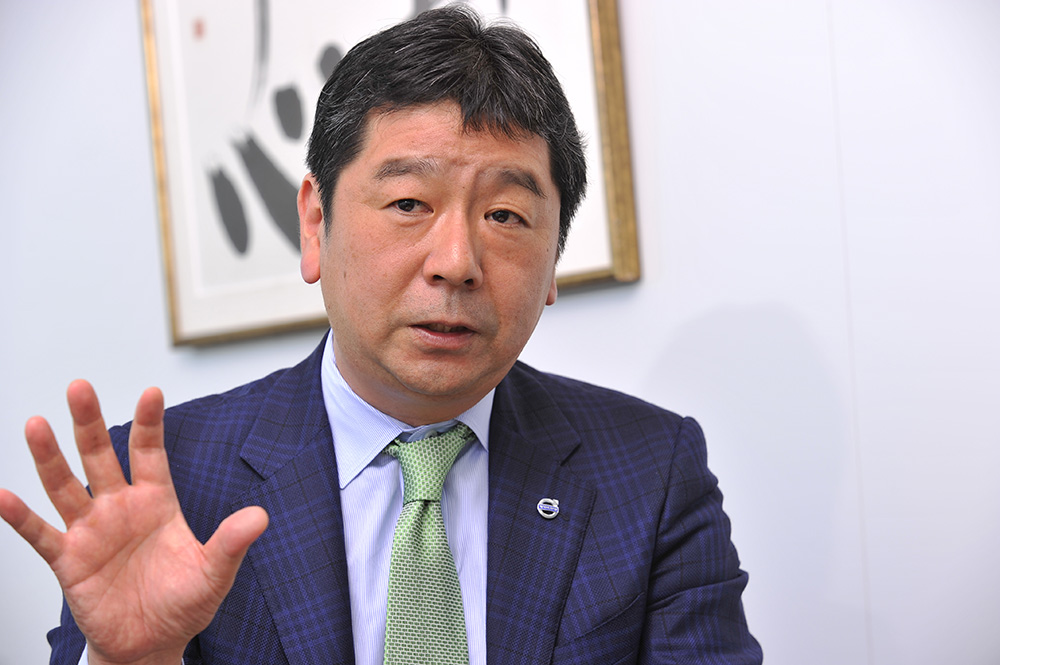 Takayuki Kimura

Mr. Kimura started out his career in Toyota Motor Corporation where he had various positions for 20 years before joining Fast Retailing serving as Director, Sales and Store Operation. Coming back to the Japanese automotive industry in 2008, Mr. Kimura joined Nissan Motor Co. Ltd. were he worked as Senior Manager in the Global Marketing and Sales Department before taking up the responsibility for Nissan Indonesia followed up by heading the operation as President for Nissan Motor Asia Pacific, based in Thailand. Mr Kimura has been the President and CEO of Volvo Car Japan Ltd. since 2014.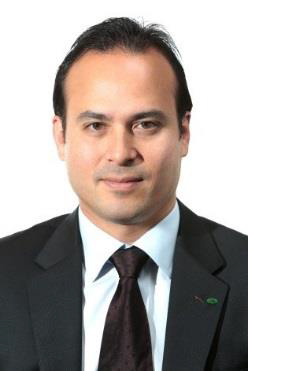 Magnus Hansson

Mr. Hansson started his career in Saab Automobile Ltd. in Gothenburg in 2000 where he advanced to Manager at Saab Canada - General Motors of Canada Ltd. In 2010 he took on responsibility as Managing Director, Saab Sweden & Regional Director, Nordic at Saab Nordic Ltd. in Trollhättan, Sweden. In 2012 Mr. Hansson joined Nissan Global Ltd. as Director, Asia/Pacific Product Planning, based in Hong Kong. He served as General Manager, Global Sales Operations at Infiniti Motors Ltd before joining Jaguar Land Rover Japan as Representative Director and CEO in 2013.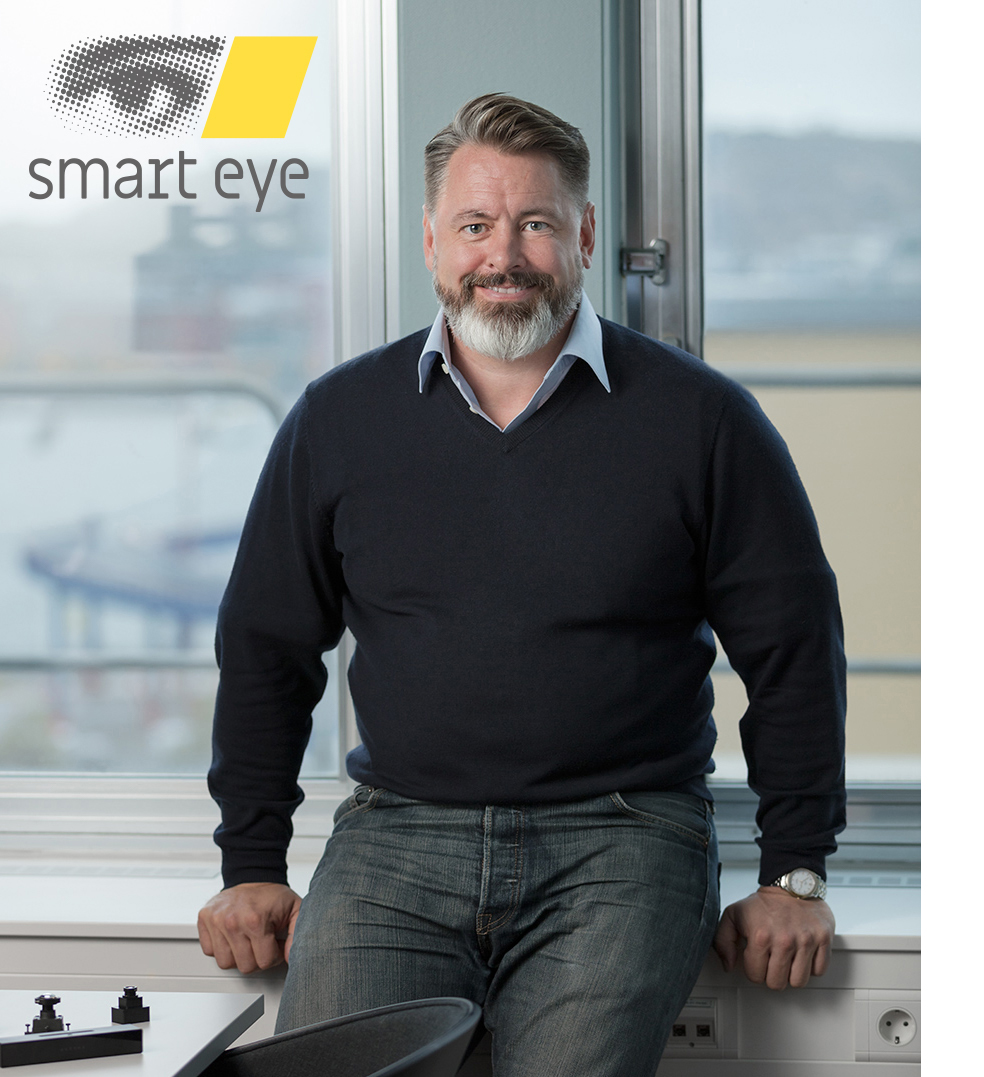 Martin Krantz
Martin Krantz, MSc, Engineering Physics, Chalmers University of Technology. Founder and CEO of Smart Eye AB since 1999. Board of Directors of 1928 Diagnostics since June 2017. Based in Gothenburg, Sweden.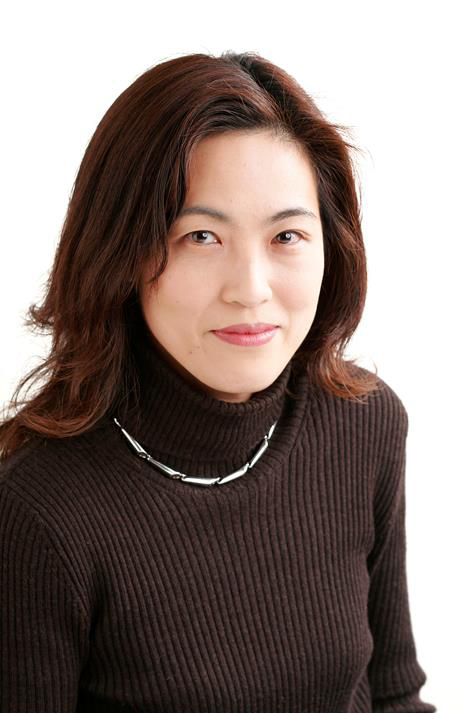 Yumi Kawabata

Yumi Kawabata is an automotive and environmental journalist. She received a Masters of Engineering from Gunma University and worked for Sumitomo Electric Industries as an design engineer for 3 years before switching to automotive writing and editing at NAVI and Car Graphic Magazines (Nigensha Publishing).
After working at Staff editor of NAVI and Car Graphic for 7 years, she expanded her focus to include international automotive and environmental publications including Car and Driver Shanghai (China), 車主 (Hong Kong), New Delhi TV (India) and Lighthouse (CA, USA). She also contributes to Japanese publications including Forbes Japan online, Business insider Japan, Wedge, Car Graphic, Motor Fan Illustrated, Nikkei online, Mainichi online, Toyo Keizai online and so on. Her reports appear serially at Forbes Japan, Magazine X, DIgimono Station and so on. She have international and broad outlet.
She specializes in advanced technologies and high lifestyle. She is very good at hybrids, electric vehicles and environmental solutions for the automotive industry. She is also a jury member of the International Engine of the year and expert of World Car of the Year. She is a regular member of Foreign Correspondent Club of Japan. In 2017, she started her career as Innovation Director of Roland Berger Tokyo. Roland Berger is biggest strategy consulting company in Europe. She continues career of journalist, as well.
She also works in an advisory capacity for the Land, Infrastructure and Transport Ministry, the Environment Ministry, the Prime Minister's Cabinet Secretariat and the National Police Agency.
Tuesday May 21st, 19:00 - 21:00
Embassy of Sweden, Alfred Nobel Auditorium
1-10-3 Roppongi, Minato-ku, Tokyo
3 000 JPY (SCCJ Members, Guests) 6 000 JPY (Non-members)
3 000 JPY (SCCJ Members, Guests) 6 000 JPY (Non-members)
Register by May 16 at the latest. No-show and cancellations after May 16 will be invoiced.