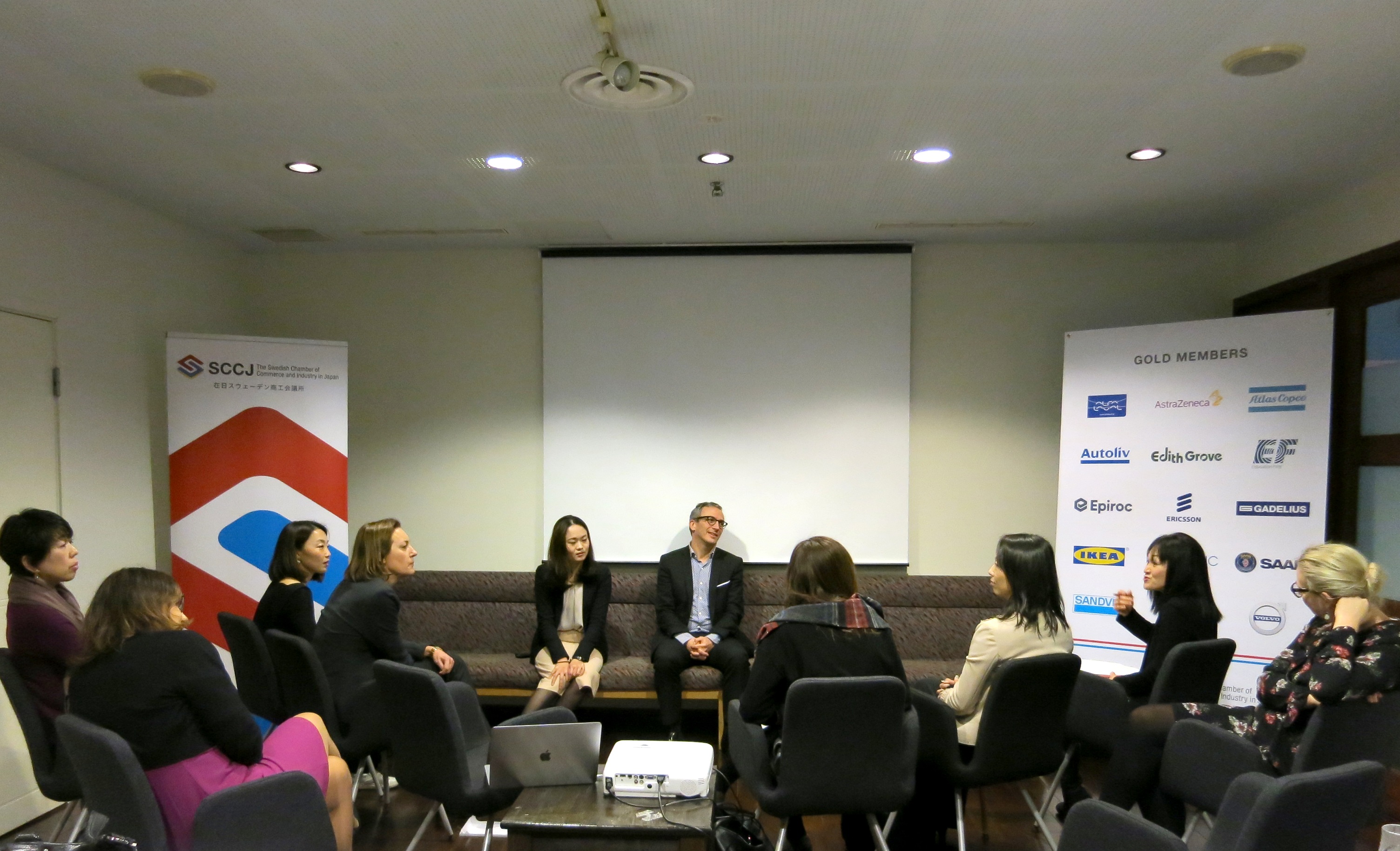 Past event
SCCJ Mentoring Program Information Event
03 June 2019 19:00 - 21:00
Embassy of Sweden, Clubroom (Apartment Entrance)
Dear SCCJ member,
SCCJ launched the mentoring program in the fall of 2018. On June 3rd, the first 12 mentees and mentors will graduate the program. On this day we will also inform about the new mentoring program, scheduled to start in early fall.
Mentorship is an excellent way to develop talents, as is bringing new perspectives. We are combining the two and will start up a mentoring program bringing together mentees and mentors working in separate organizations.
Using the strength of our members we match mentors and mentees within from our member companies.
In the 2018-2019 program we had mentors and mentees from the following companies:
Axis Communications
Epiroc
Ericsson
IKEA
UD Trucks
The SCCJ mentoring program is only for SCCJ members and its free of charge.
We encourage you to join this event to learn more about how you and your employees can benefit from taking part in the mentoring program.
Most welcome,
SCCJ WIN Mentoring Committee
Monday June 3rd, 19:00 - 21:00
Embassy of Sweden, Clubroom (Apartment Entrance)
1-10-3-100 Roppongi, Minato-ku, Tokyo, 106-0032
Free of Charge, light food and drinks included
Free of Charge, light food and drinks included
Please send an email from "Register" below by May 31 at the latest. This event is SCCJ Member Only.