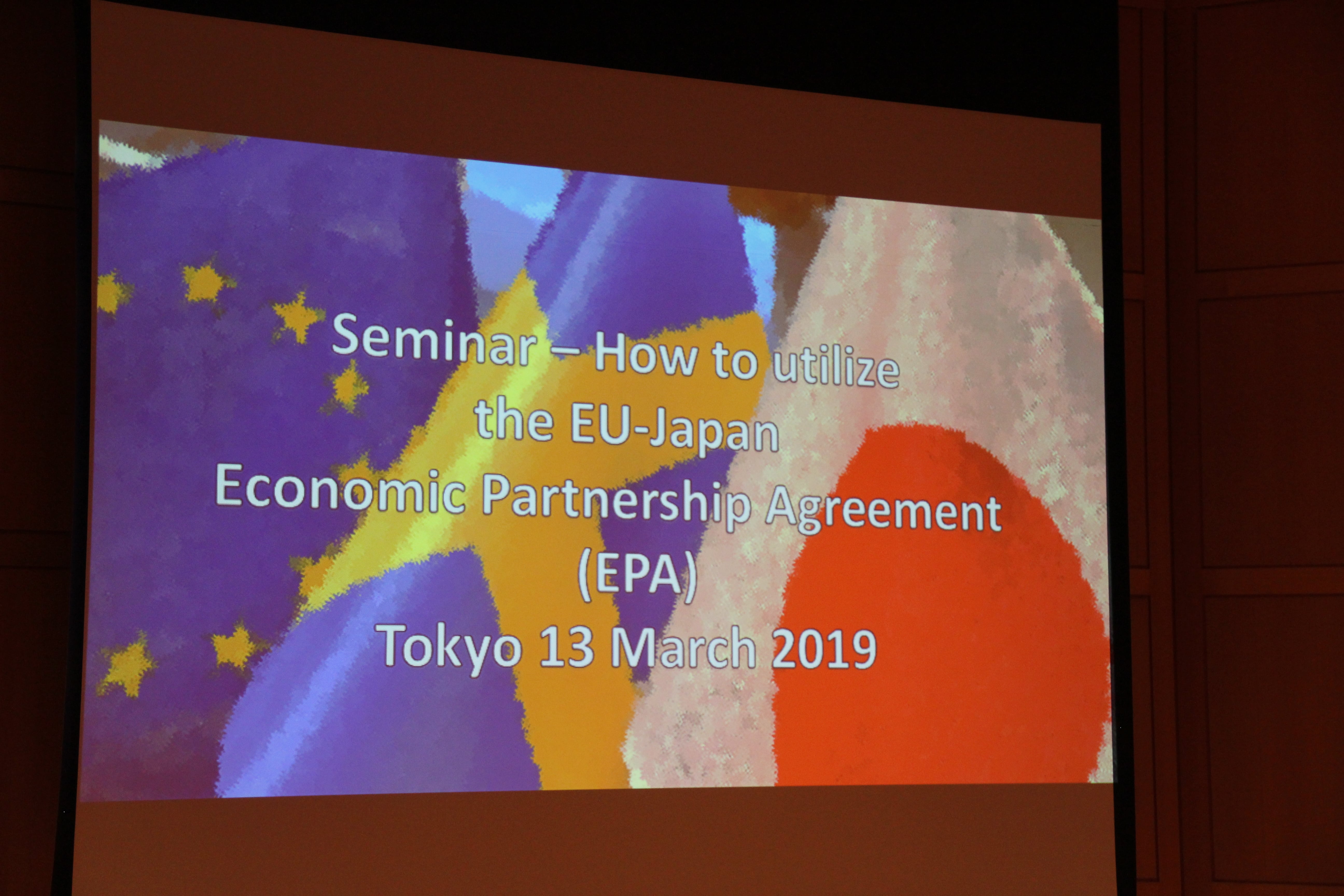 Report: How to Utilize the EU-Japan Economic Partnership Agreement
14 March 2019
| Written by administrator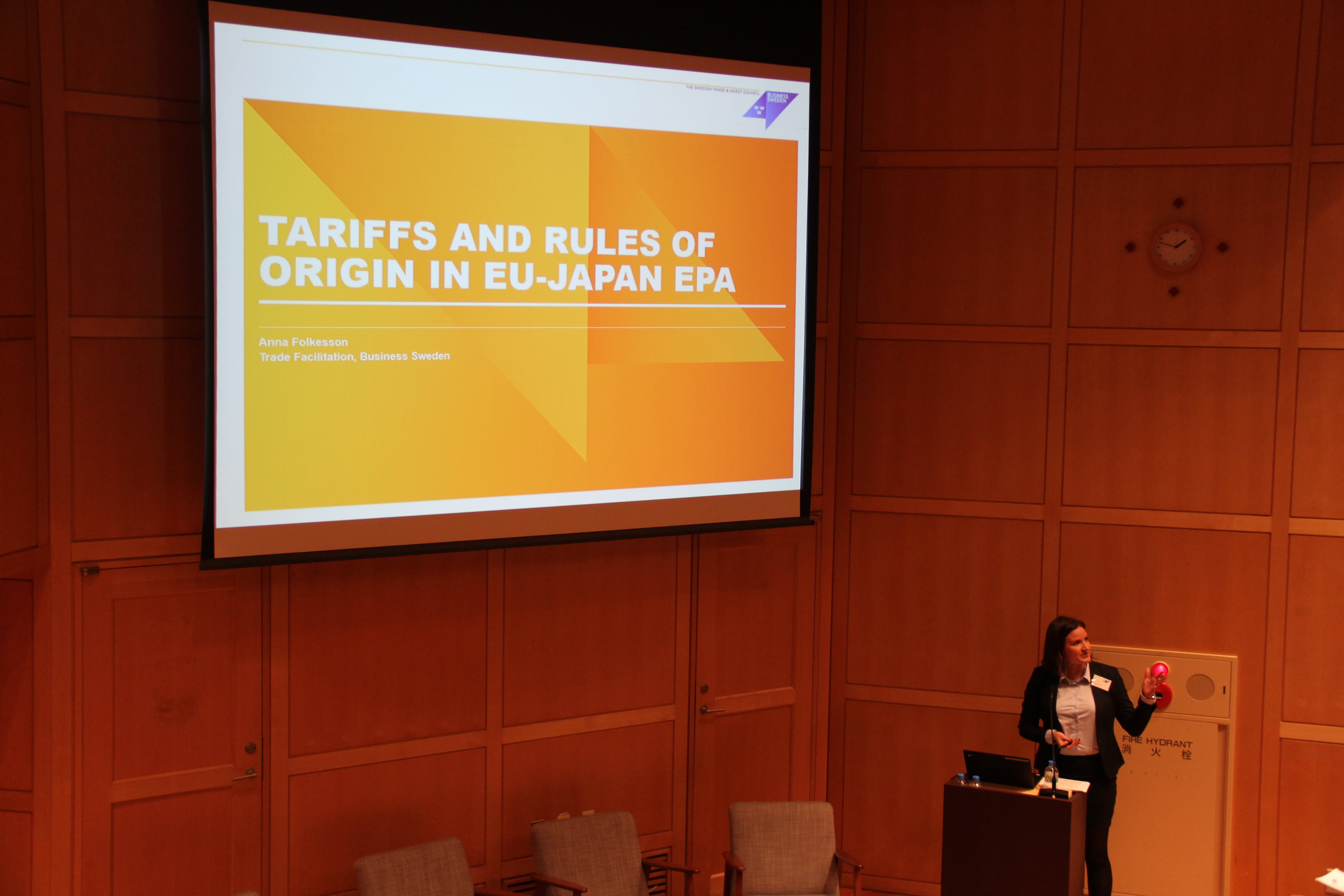 On March 13th, Embassy of Sweden, Business Sweden and SCCJ co-organized an event focusing on how Swedish companies can utilize the EU-Japan Partnership Agreement (EPA) at Embassy of Sweden.
Around 60 people attended this half-day seminar bringing up various topics surrounding the EPA, also including a panel discussion answering questions from the audience.
The day started out with lunch and networking where guest enjoyed classic Swedish and Japanese food. After opening remarks by Ambassador Magnus Robach the first presenter took stage inside the Alfred Nobel Auditorium.

The following presentations were given:
The EPA in a global context and Swedish Trade Policy – Director General for Trade at Ministry for Foreign Affairs, Mr. Teppo Tauriainen
Business Climate Survey Japan – presentation of results by Cecilia Leiram, Business Sweden
How to use the EPA? Guide to Rules of Origin, Preferential Tariffs and more, Anna Folkesson, Trade Facilitation Expert at Business Sweden
EPA beyond Tariffs - Non-Tariff Measures, Standards, Data Flows, EPA-expert from National Board of Trade Sweden.
EU-South Korea FTA – 8 years of Free Trade, what have we learned?
Government Procurement – EU-Japan Center for Industrial Cooperation
How to make the most of the agreement? – panel discussion on Implementation, Monitoring and Input from Business incl. Q&A session, EU-delegation, National Board of Trade, Business Sweden, European Business Council.

Presentations from the event can be found here.