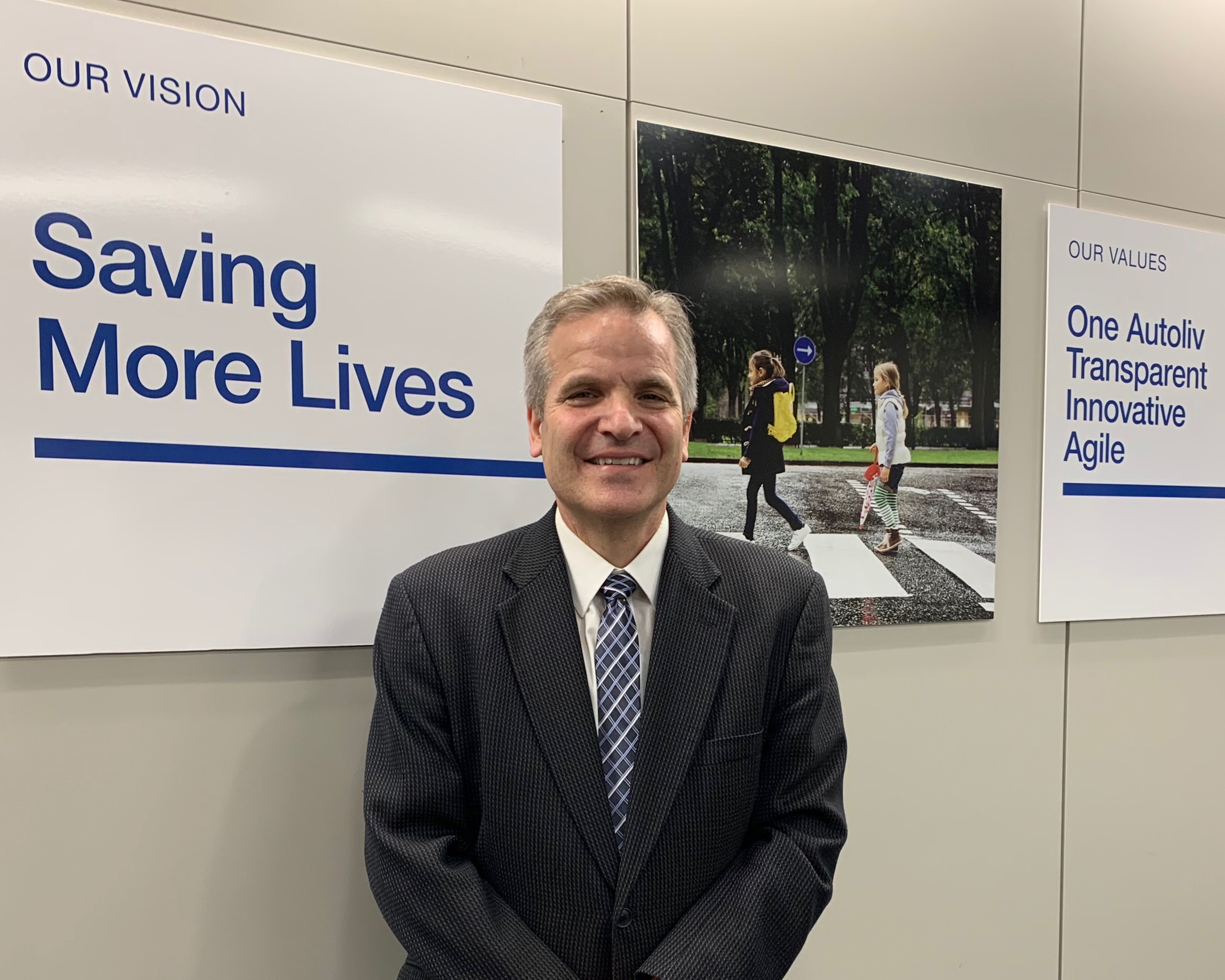 Member Introduction: Autoliv - Committed to Saving People's Lives
28 March 2019
| Written by administrator
(日本語は下記に続きます)
To this very day, airbags and seatbelts remain indispensable to our daily driving experience. Will the advent of self-driving vehicles transform this ubiquitous reality? According to Autoliv Japan President Dale S. Cook, if the rubber keeps meeting the road, there is no need for safety equipment suppliers such as Autoliv to "buckle up". But in order to carefully avoid unforeseeable snags, doubling down on research and development seems almost like an imperative.
SCCJ visited Autoliv Japan Ltd.'s head office in Shin-Yokohama to learn more about the dynamics driving the company and the industry going forward.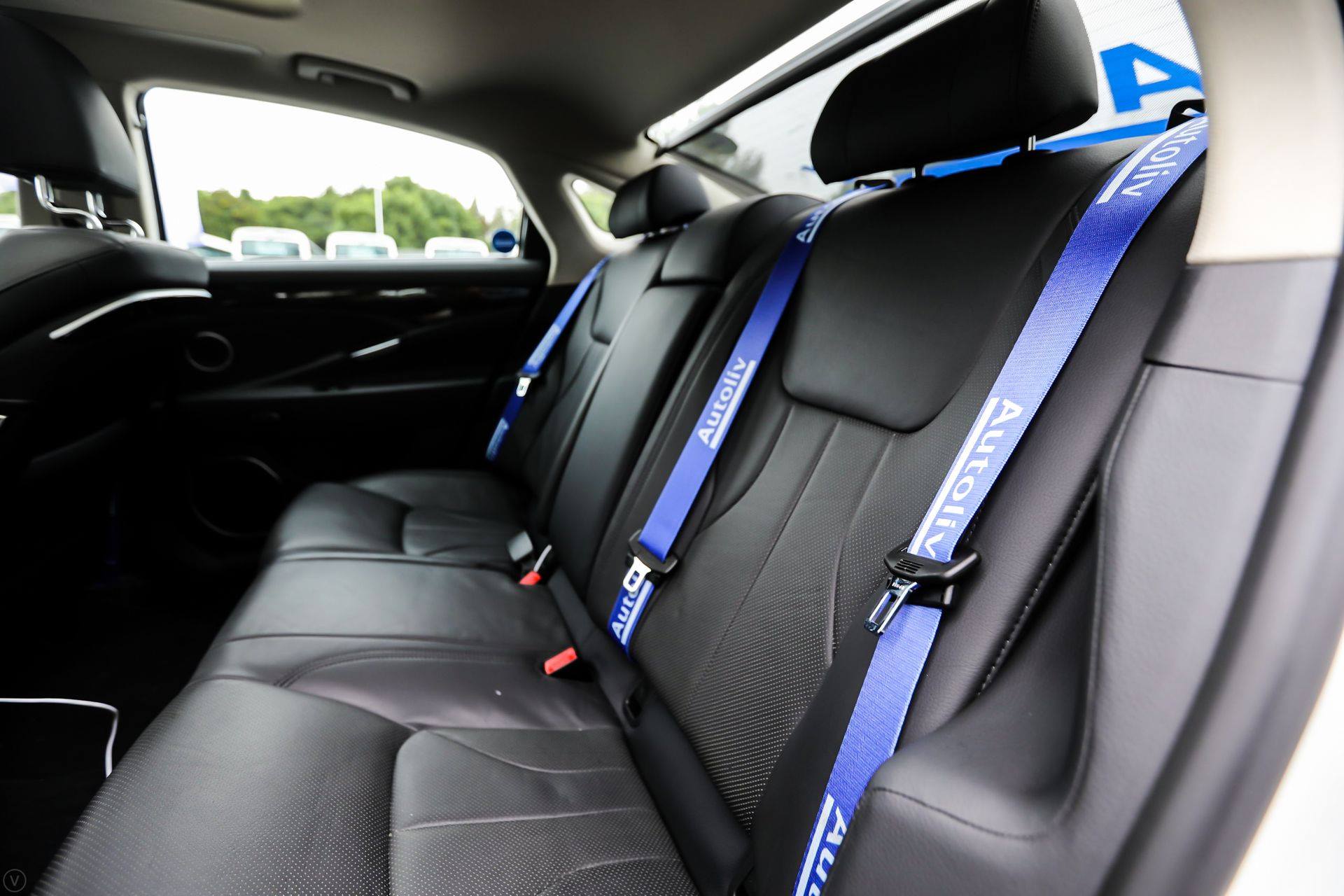 Autoliv Inc is a global leader in automotive safety equipment. Their main products include airbags, seatbelts, and steering wheels. They are listed on both the New York Stock Exchange and the Stockholm Stock Exchange. At the end of 2018, they had more than 67,000 employees working in 27 countries worldwide.
Originally established as Autoservice AB in Sweden in 1953, the company re-branded over the years and in 1997, merged with American airbag manufacturer Morton ASP Inc. Since then, to this very day, the time-honored values embraces at the two companies continue to be upheld by Autoliv's employees allover the world.
"Our vision is 'saving more lives'. That's what Autoliv is all about. Our mission is to be the leading supplier of Safety Systems for the Future Car, well integrated with Autonomous Driving. Our guiding principles are one Autoliv, transparency, innovation, and agility" exhorted Mr. Cook.
In order to stay ahead of the rapidly changing competition crisscrossing the industry today, Autoliv has a procedure called "One Product One Process" or "1P1P".
Mr. Cook explained that 1P1P was introduced to ensure consistent processes in all 27 countries and over 64 facilities that Autoliv conducts their business in. "Our customers want 'One Autoliv'. [That is why] how we manufacture the product, how we deliver the product, and how we ensure robustness of the product must have a transparent Autoliv look and feel to it" explained Mr. Cook.
Mr. Cook believes that quality is important first and foremost: "for a non-Japanese company to be successful in Japan, quality must be paramount in everything we do". That is why the company introduced a way of working called "Q5" around 10 years ago. Under Q5, qualities concerning the customer, supplier, product, employee behavior, and growth are closely monitored.
When asked about how the company monitors the quality, Mr. Cook gave the following explanation: "[For example] we have yearly Quality Culture Surveys (QCS) where we ask employees specific questions about quality. [It's how] we try to monitor and look for ways to improve. Ultimately, what Autoliv is aiming to achieve through Q5 is 'zero defects'" added Mr. Cook.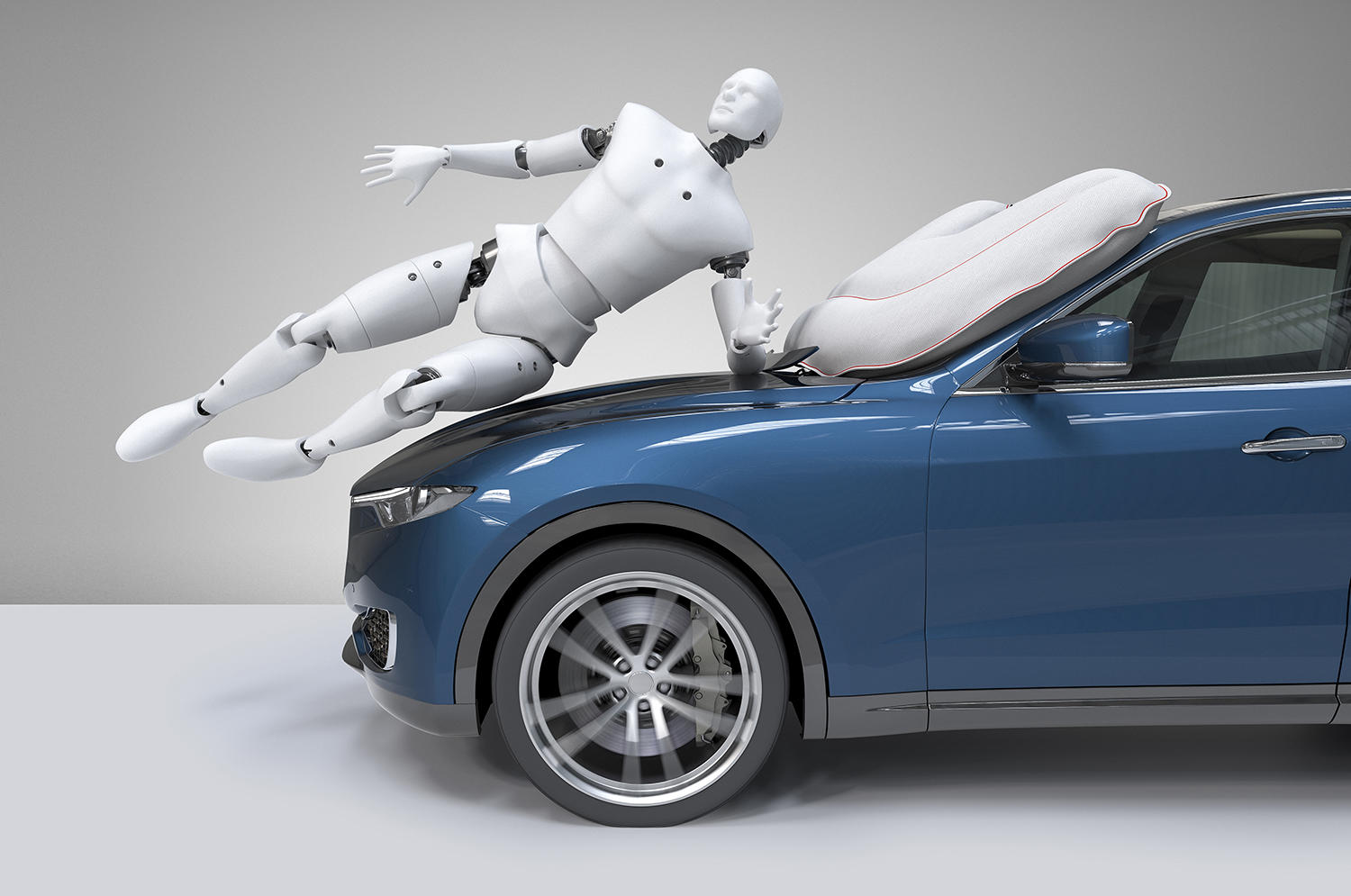 When asked how this all ties in with autonomous driving, Mr. Cook provided the following response:
"As the automotive industry moves toward autonomous driving, we're going to have cars with drivers and cars without drivers. [Even] as the cars change, we're still going to have to provide safety to vehicle occupants as well as vulnerable road users. So, we must continue to innovate safety into the future car".
For the company to continue innovating their technologies and products, Autoliv invests a considerable amount of their financial and human resources on research and development. In Sweden, Autoliv has a large-scale research center set up in Vårgårda, near Göteborg. Out of their 67,000 worldwide employees, around 5,300 work in the Research, Development & Engineering (RDE) division. Of these, around 600 work at Autoliv Japan's RDE facilities in Tsukuba-city.
Mr. Cook amplified the fact that Japan is one of Autoliv's most important markets. This is not only true in terms of revenue, but also in terms of their scale in research and development. Of its global revenue of US $8.7billion recorded in 2018, approximately 9% was generated here in Japan. Also, in the same year, around 30% of the company's global revenue came from Japanese OEM's.
Mr. Cook believes that as a Swedish company, Autoliv likely shares the same challenges and concerns as other Swedish companies based in Japan. He very much looks forward to discussing these and other matters at future SCCJ events.
We would like to extend a warm welcome to Autoliv Japan Ltd. as a new member of SCCJ. You can find out more about Autoliv Japan Ltd. here
---
オートリブ:全ては人々の命を守るため
今日まで、エアバッグやシートベルトは我々の日々の運転に不可欠なものでありつづけている。自動運転車の到来はこの当たり前の事実を変えるのだろうか?
オートリブ株式会社の社長デイール・スティーブン・クック氏によると、もし自動車事故が起こらない世の中が存在するのであれば、オートリブのような安全部品のメーカーが「シートベルトを締めて」安全を確保する必要はない。しかし、予測不可能な出来事を回避するため、研究開発を強化するのはとても重要なことのようだ。
SCCJはこの度新横浜にあるオートリブ株式会社のオフィスを訪ね、企業運営や業界の今後について話を聞いた。
オートリブは自動車の安全部品製造で世界をリードする企業である。主な製品はエアバッグやシートベルト、ハンドルなどがあり、ニューヨーク証券取引所及びストックホルム証券取引所に上場している。2018年末で67,000人以上の従業員が27ヶ国で働いている。もともとAutoservice AB として1953年にストックホルムで設立されたのち、長年にわたってブランドの再構築を行い、1997年にアメリカのエアバッグメーカーMorton ASP Inc. と合併した。それ以来現在に至るまで、この2社で培われてきた由緒ある伝統が、オートリブの世界中の従業員によって守られてきた。
「我々の目標は「より多くの命を守る」。これが我々の全てです。私たちのミッションは、未来の車に、自律走行と統合された安全システムを提供するリーディングサプライヤーとなることなのです。我々の基本理念は、One Autoliv, 透明性、革新的、そして敏捷性にあります。」とクック氏は強調する。
目まぐるしく変わる業界競争の中でトップの座を守るために、オートリブでは"One Product One Process"又は"1P1P"と呼ばれる戦略を導入している。クック氏はこの1P1Pが、オートリブがビジネスを行う27ヶ国64の工場で一貫したプロセスを徹底するために導入されたものだと説明する。「私たちの顧客は'One Autoliv'を希望しています。だからこそ我々は製品の作り方、出荷方法、そして製品の頑健性を確保する方法にすべて透明性があり、「オートリブらしさ」が出ているものでなければならないのです。」
クック氏は品質こそが何よりもまず重要なものであると確信している。「海外の会社が日本で成功を収めるためには、品質が我々が行う全てにおいて最も優先されなければなりません。」そのため、オートリブではQ5と呼ばれる取り組みを10年前から始めた。このQ5の下では、顧客・サプライヤー・製品・従業員のふるまい・成長にかかわる品質が細かくモニターされている。品質をどのようにチェックするのか尋ねると、クック氏は次の例を挙げて説明した。「(例えば)私たちは1年ごとに品質に関する特定の質問をする品質文化調査を行っています。こうやって我々は品質を調査し、改善点を見つけているのです。Q5を通じて我々は最終的に「不具合ゼロ」を達成したいのです。」とクック氏は付け加える。
これら全てがどのように自動運転と関連しているのか尋ねると、クック氏は次のように答えた。
「自動車業界が自動運転の導入を進めるにつれて、世の中には運転者が必要な車と、運転者が不要な車が出てきます。たとえ車が変わっても、我々は自動車に乗る人や自動車事故の被害を受けやすい歩行者に、安全を提供していかなければなりません。だから私たちは未来の車に向けた安全性を開発し続ける必要があるのです。」
会社が技術や製品開発を続けるために、オートリブでは資金や人材のかなりの部分を研究開発に投じている。スウェーデンでは、オートリブは大規模な研究センターをヨーテボリ付近のヴォーゴーダに有している。全世界の従業員67,000人のうち、約5,300人が技術開発部門で働いている。そのうちのおよそ600人が、ここ日本のつくば市にある技術開発拠点で働いている。
クック氏は、日本がオートリブにとって重要な市場の一つであると強調する。これは売上高から見た話だけでなく、研究開発の観点からみても事実である。2018年における全世界での売り上げ約87億米ドルのうち、約9%がここ日本での売り上げだ。また、同年の売上のおよそ30%が日本でのOEMからきている。
クック氏は、スウェーデンの企業として、オートリブは日本に進出している他のスウェーデン企業と同じような課題や悩みを抱えていると考えている。彼は、今後のSCCJのイベントでこのような話題や他のトピックについて他の会員企業と意見交換ができるのをとても楽しみにしているという。
オートリブ株式会社をSCCJの新メンバーとして心より歓迎いたします。オートリブについて詳しくは公式サイトでご覧いただけます。