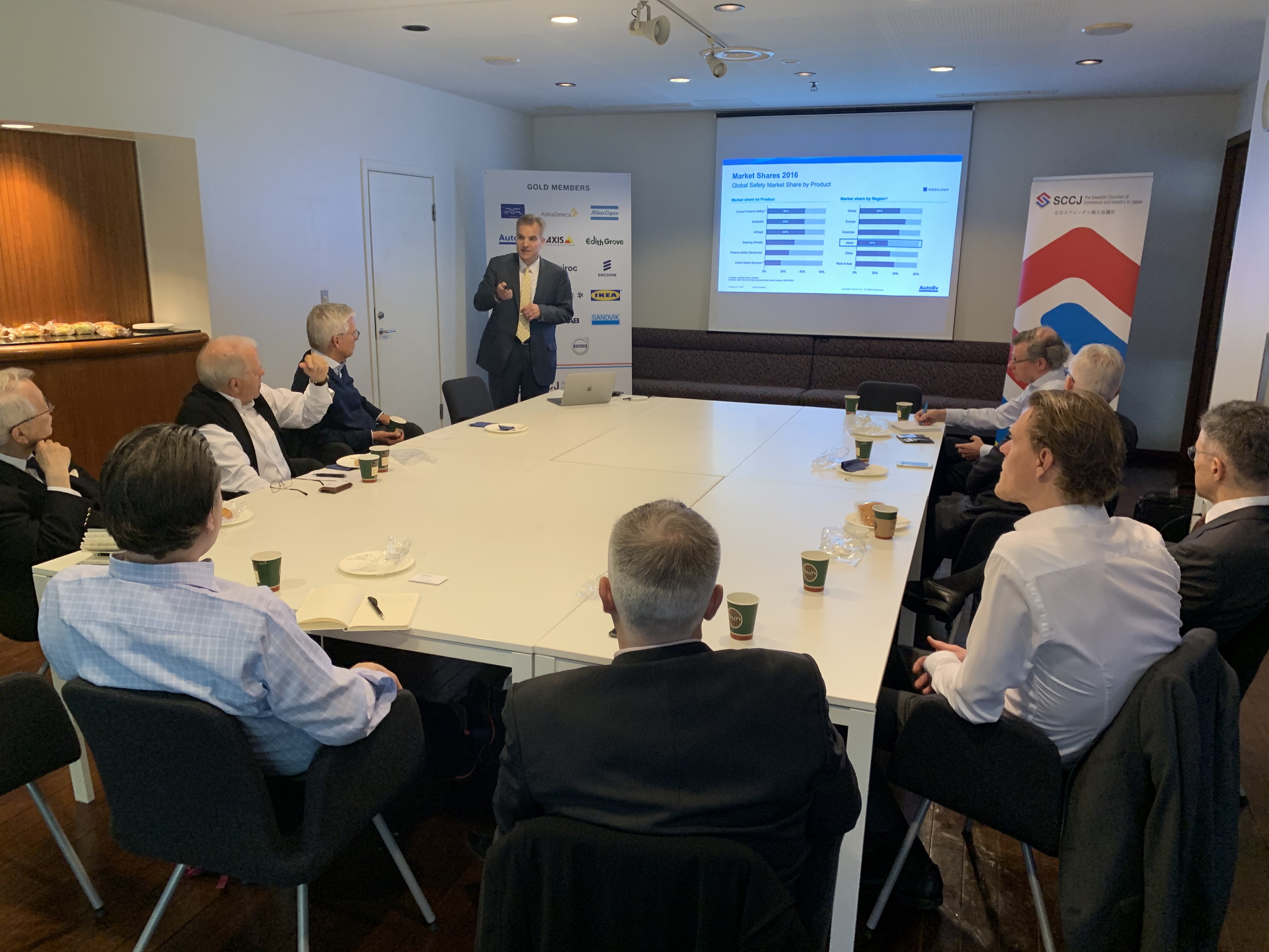 Event Report: CEO Roundtable with Autoliv
09 April 2019
| Written by administrator
SCCJ organized the third CEO Roundtable on April 8 at the Embassy of Sweden.
This time we invited Mr. Dale S. Cook, President of Autoliv Japan as a main speaker.
Also we had 9 companies' representatives from:
There were 6 nationalities (Sweden, USA, Germany, Luxembourg, Holland, Japan) at the meeting.
First Mr. Cook gave a presentation regarding his company, participants discussed various topics or issues which are in common among Swedish companies doing business in Japan.
We are happy to organize this kind of interactive session and to see the companies from various industries actively join the discussion.