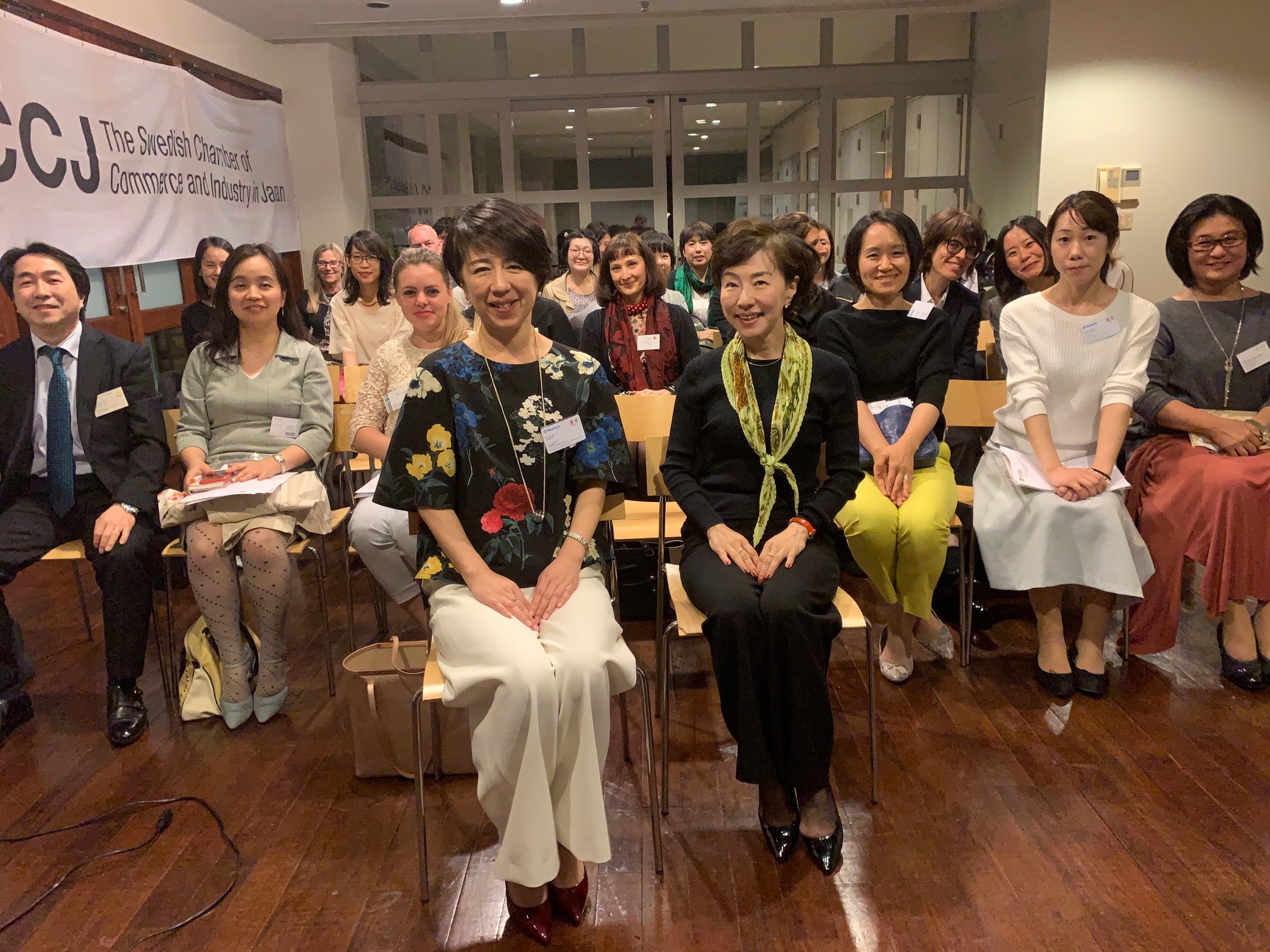 Event Report: Women President In Japan And The Diversity Index With Kaori Sasaki, CEO Of Ewoman Inc.
22 May 2019
| Written by administrator
On May 8th, we had an event with Kaori Sasaki from Ewoman to talk about women president in Japan and the diversity index which was develop by herself.
Around 30 people attended, and the entire session was driven by Keiko Asano, General Manager, Munters.
Ms. Sasaki shared her own experience to start her own company right after her graduation as well as her current business domain.
Guests were very impressed with her career and very interested in knowing more about the diversity index developed for companies, whereby each employee takes an online exam on their knowledge, behaviour and attitude towards diversity and inclusion.