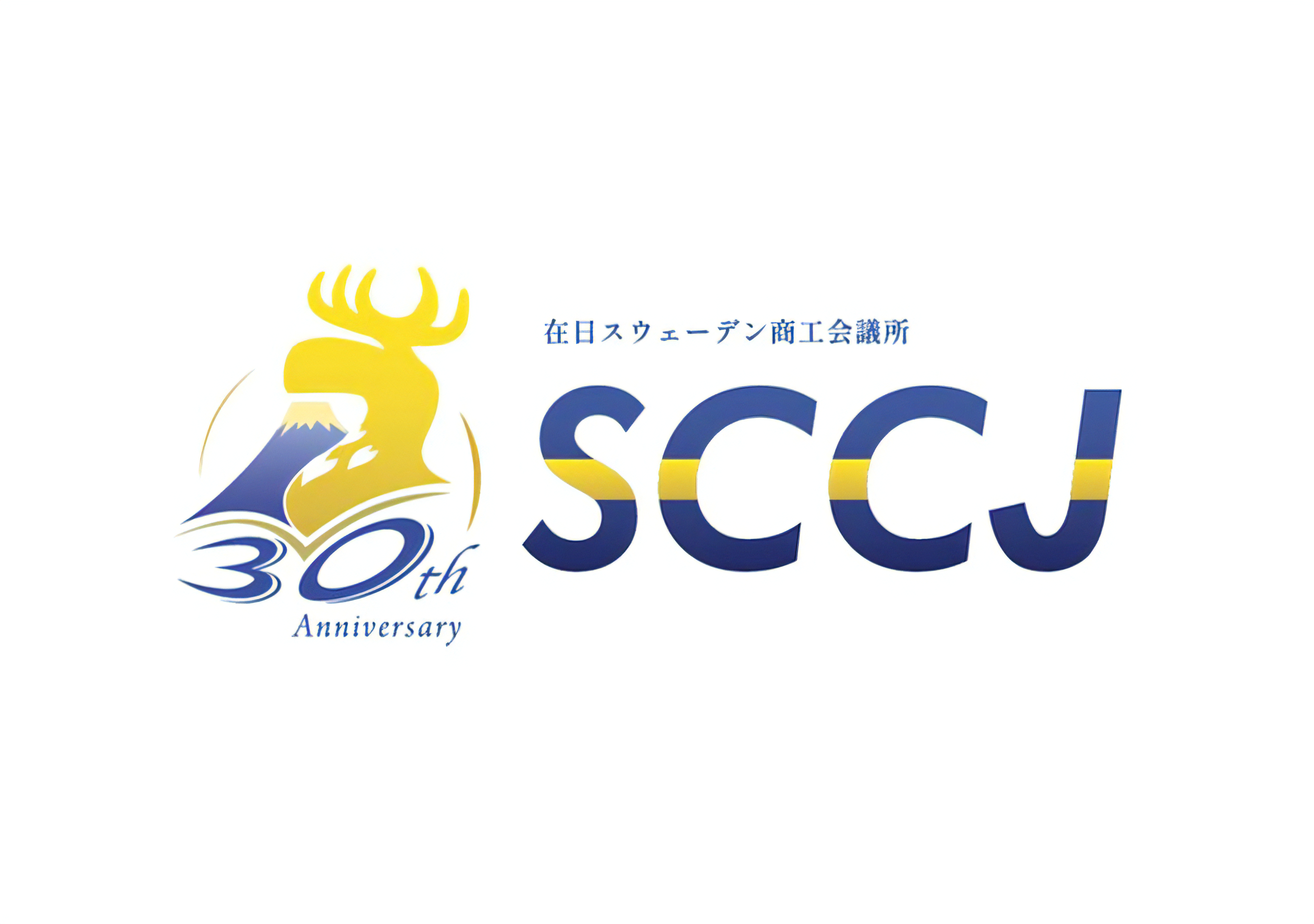 Happy 30th Birthday to SCCJ!!
18 March 2022
| Written by administrator
(日本語は英語の後に続きます)
Happy 30th Birthday SCCJ!
On this day, March 18, 1992 SCCJ was registered with the Japanese ministry METI.
During the early years SCCJ had its office located inside different member companies before it finally found its current location inside the Embassy of Sweden compound.
What started with just 8 founding member companies is now approaching 100 corporate members and 40 individual members.
On behalf of the SCCJ Secretariat we want to thank all current and past Directors, Auditors, Committee members and all other volunteers for your kind support throughout the years.
The special 30th anniversary logotype is designed by Shun Kageyama, winner of the SCCJ anniversary logotype competition.
The Swedish-Japanese business community is strong and we look forward to another 30 years of successful business in Japan and Sweden.
Sincerely yours,
Martin Koos
General Manager
Kanako Saito Jidinger
Communication & Event Coordinator
---
SCCJは今年創立30周年を迎えます!
30年前のこの日、1992年3月18日にSCCJは外国商工会議所として当時の通商産業省(現:経済産業省)に登録されました。
設立当初は会員企業のオフィス内に事務所を構えていましたが、その後現在のスウェーデン大使館内に移転しました。
30年前は会員企業8社でスタートしたSCCJも、現在では法人会員約100社、個人会員約40名を数えるまでになりました。
SCCJ事務局を代表し、現・旧理事、監査役、委員会メンバー、その他ボランティアの皆様には、長年にわたり多大なるご支援を賜り、心より感謝申し上げます。
30周年を記念した特別なロゴは、SCCJのロゴデザインコンペティションで優勝した影山俊氏のデザインです。
スウェーデンと日本のビジネス・コミュニティは強固であり、私たちは日本とスウェーデンにおけるビジネスの成功のために、今後更に充実した30年間を過ごすことを楽しみにしています。
敬具
マーティン・コス
専務理事
齋藤ジディングル奏子
イベント&コミュニケーションコーディネーター