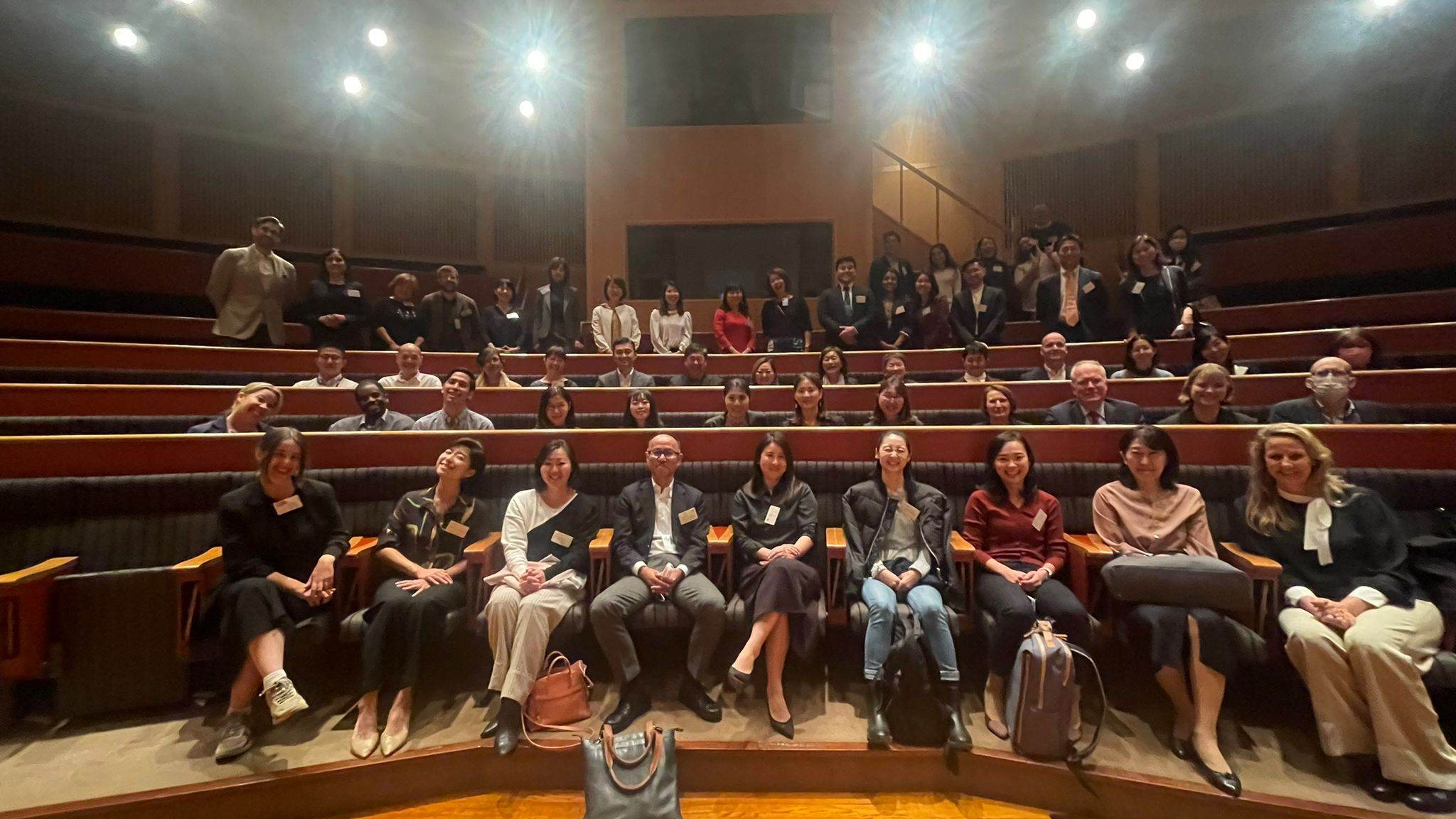 Event Report: Panel discussion and workshop on Diversity, Equality and Inclusion
07 December 2022
| Written by administrator
(日本語は英語の後に続きます)
On November 18th SCCJ together with DCCJ organized a panel discussion and workshop on Diversity, Equality and Inclusion in management. With special focus on Nordic companies in Japan.
The event started with a panel discussion representing four Nordic companies; IKEA, Ericsson, MAERSK and Novo Nordisk. Where we had Yuriko Iwasaki from IKEA, Aya Asama from Ericsson, Siweon Carrie Park from MAERK and Satoru Harada from Novo Nordisk talking from their company's point of view as well as their own experiences.
After a truly interesting presentation and discussion Tove Kinooka, founder of Global Perspectives, facilitated the workshop to continue on the topic discussion in smaller groups.
The following member companies joined the event:
Atlas Copco
Ericsson
Gadelius
H&M Japan
IKEA
Munters
Volvo Car Japan
11月18日、SCCJはDCCJ(デンマーク商工会議所)と共同で、在日北欧企業に焦点を当てた経営における多様性、平等性、包括性についてのパネルディスカッションとワークショップを開催しました。
まず、IKEA、Ericsson、MAERSK、Novo Nordiskの北欧企業4社の代表者によるパネルディスカッションが行われました。IKEAのIwasaki Yuriko氏、EricssonのAsama Aya氏、MAERSKのSiweon Carrie Park氏、Novo NordiskのHarada Satoru氏が、それぞれの立場から、またご自身の経験談を交えてお話しくださいました。
興味深いプレゼンテーションとディスカッションの後、Global Perspectivesの創設者であるKinooka Tove氏の進行により、ワークショップは小グループに分かれてのディスカッションへと進みました。
本イベントには以下の企業にご参加いただきました。
Atlas Copco
Ericsson
Gadelius
H&M Japan
IKEA
Munters
Volvo Car Japan