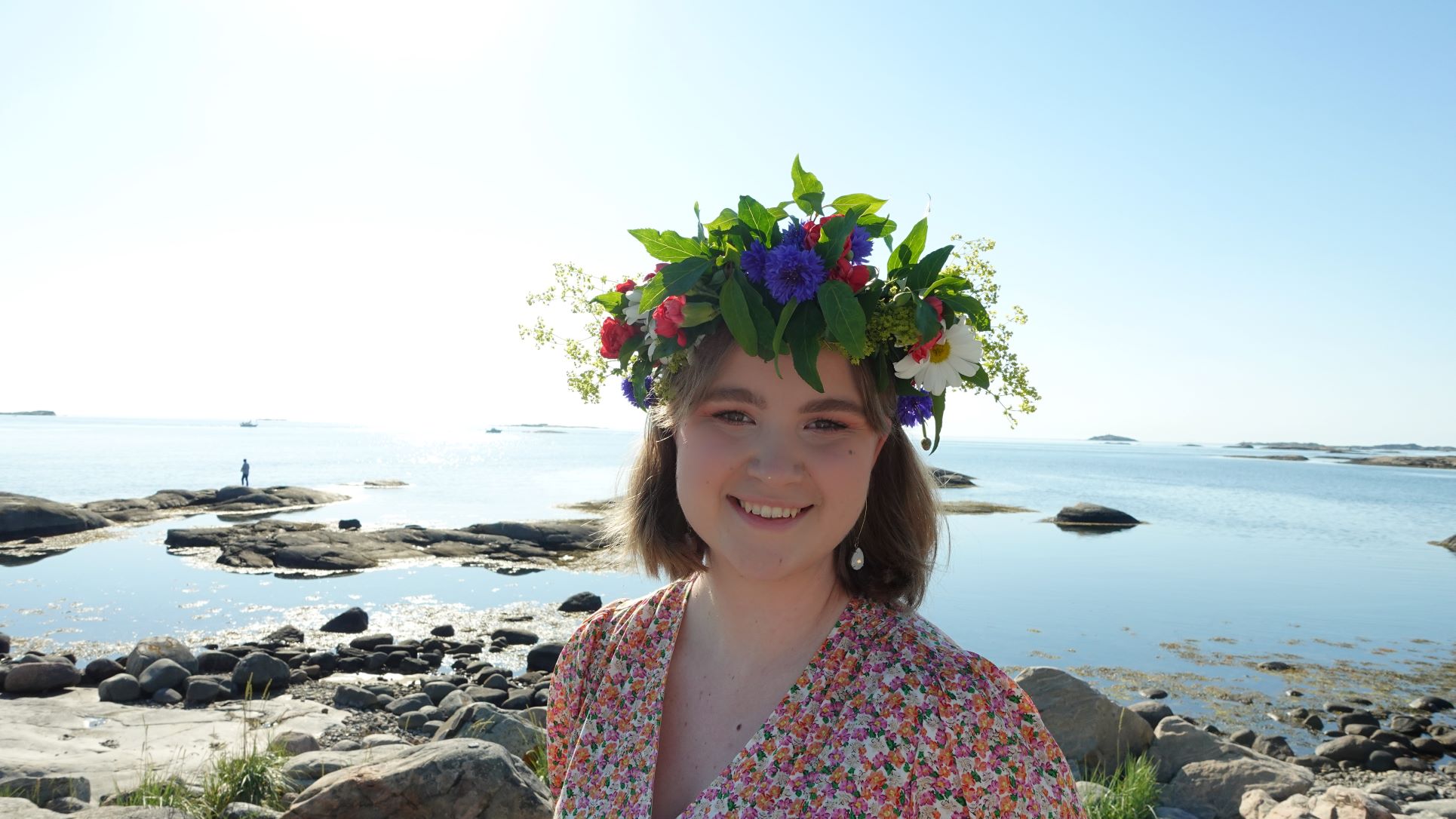 Meet Erica, Our New Intern
17 October 2022
| Written by

administrator
Welcome to SCCJ, please tell us a bit about yourself.
Hej! My name is Erica Alenvret, bachelor's program student in Business Administration at the School of Business, Economics and Law at University of Gothenburg, Sweden. I was born and raised on the Swedish west coast just outside the second largest city, Gothenburg. Through university partnership program I was able to do an exchange semester at Waseda University School of Commerce during the autumn of 2021. However, the corona situation at that time made it impossible for me to come to Japan in person. I had to take all my classes in real-time from Sweden the whole semester. It wasn't the exchange I had dreamed of but the amazing support from the professors and my classmates helped me make a lot of lovely memories.
I've always been interested in trying new things and explore the unknown which has led me to join different projects and part-time jobs where I had the opportunity to meet new and inspiring people. For example, I have worked as a youth leader for an organization that give kids the opportunity to live on a farm and learn Swedish agriculture. I also enjoy dancing and have both taught dance and been the president of my school's dance team Mistlåhren. I have also worked part-time as a shipping administrator for a multinational company. I'm now exited for this next chapter with new adventures!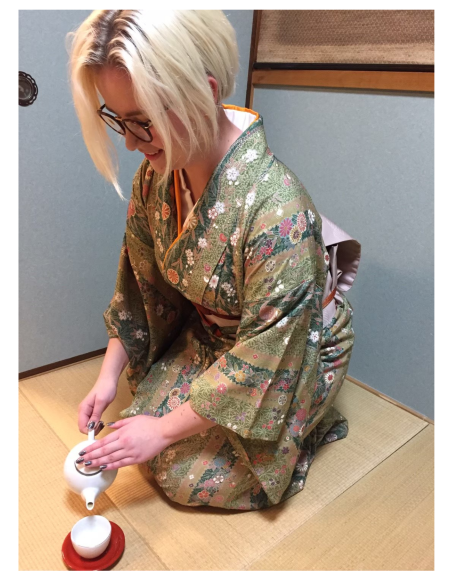 How did you get interested in Japan?
I've always been interested in history and culture, especially Japan's. When I got the opportunity of an exchange year in high school the choice was pretty easy, Japan of course! So, in spring during my first year of high school I boarded the plane to Japan for the first time in my life and spent an amazing year at Fujieda Meisei High School in Shizuoka. I was able to join two club activities, cheerleading and the tea ceremony club, which made it possible to truly dive into the Japanese culture and high school life style. Since then, I was stuck. Taking language classes in high school, traveling almost every year to visit family and friends as well as explore more of Japan's wonderful places. My interest in Japan also gave me the chance to work part-time as a tour guide in 2018 for group trips from Sweden to Japan.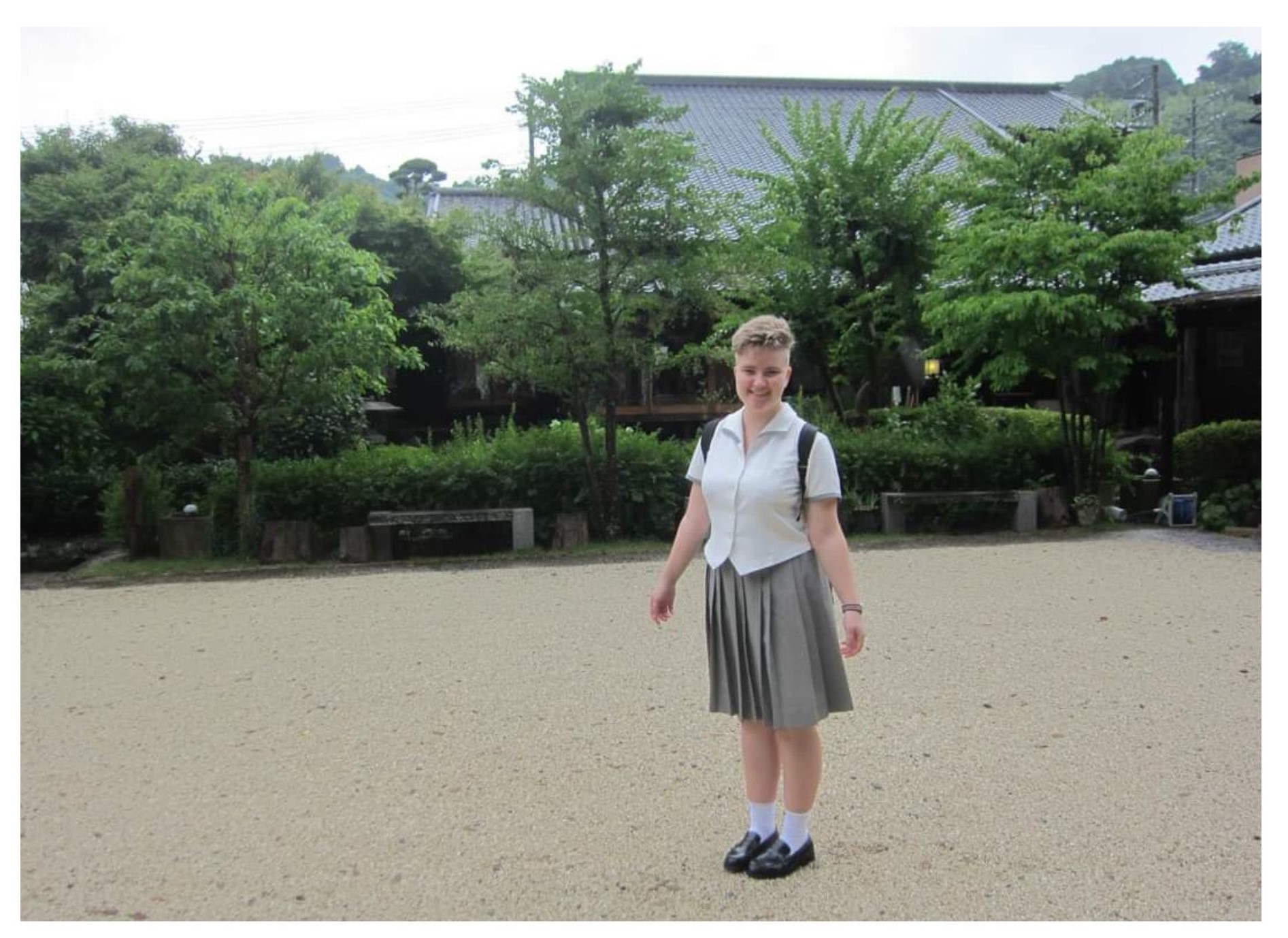 What is your favorite place in Japan?
That's a hard question. I haven't visited all places yet, but Shizuoka will always be close to my heart. Since I enjoy the winter season, the ski town Niseko in Hokkaido has become a favorite as well. I would generally say that I'm an country side girl so it's exiting to be able to experience the city life style here in Tokyo and hopefully find new places to add to my favorites!
What do you hope to achieve during your internship with the SCCJ?
I hope to learn more about the business culture in Japan. My ambition is to assist in creating new meetings and learning opportunities for the SCCJ members. My future dream is to work in Japan, and I see this internship as an opportunity to expand my network and knowledge of different business fields in Japan and in relation to Sweden.
I'm very grateful for this opportunity given to me and that would not have been possible without the scholarship granted by Göteborgs Handelshögskolefonds Stipendiestiftelse in co-operation with the Business Program at the University of Gothenburg.
You can contact Erica at erica.alenvret@sccj.org