Member Introduction: Babybjörn - Putting a New Bounce into Child-raising
22 March 2019
| Written by

administrator
(日本語は後に続きます)
When Babybjörn first laid their eyes on Japan around 30 years ago, child-raising was still very much a one-sided responsibility. But, since then, as more progressive and more gender-equal ideas have permeated across the country, people's attitudes toward child-raising have gradually transformed. As a leading provider of baby products, Babybjörn has played an important part in making this change happen. SCCJ visited Babybjörn K.K. Representative Director Makoto Fukai to learn how the company intends on nurturing the industry's future henceforth.
Babybjörn is a family owned company headquartered in Stockholm, Sweden.The company was founded by Björn and Lillemor Jakobson in 1961. Babybjörn currently has offices in 50 countries around the world. Their mission is to develop good, functional, and safe products for babies and children up to the age of three. Today, the company has a diverse product portfolio - ranging from baby carriers to baby bibs.
Mr. Fukai has been the head of Babybjörn K.K. since its estabilishment in March 2011. Their office is conveniently located within a stone's throw away from Tokyo station's Marunouchi frontage.
According to Mr. Fukai, Japan is one of Babybjörn's most important markets.
"Japan accounts for around 20% of the company's gross revenue worldwide, making it the second biggest market after the United States".
Although Babybjörn K.K. as a company has operated in Japan for less than 10 years, their products began selling at various retailers across Japan from 1990.
"We first became known as the distributor of plastic baby bib's or Sutai. These didn't exist in Japan until we entered the market. Before that, there were only cotton baby bibs" explained Mr. Fukai.

In fact, it was Babybjörn that made the word Sutai - which is synonymous with the Japanese word for baby bib - a household name. "Many people don't even use the traditional Japanese word Yodarekake anymore. They just say Stai now" added Mr. Fukai.
Today, the company sells around 170,000 of their baby bibs on an annual basis. This is a significant number, considering the number of new-born babies in Japan currently stands at 920,000 per year.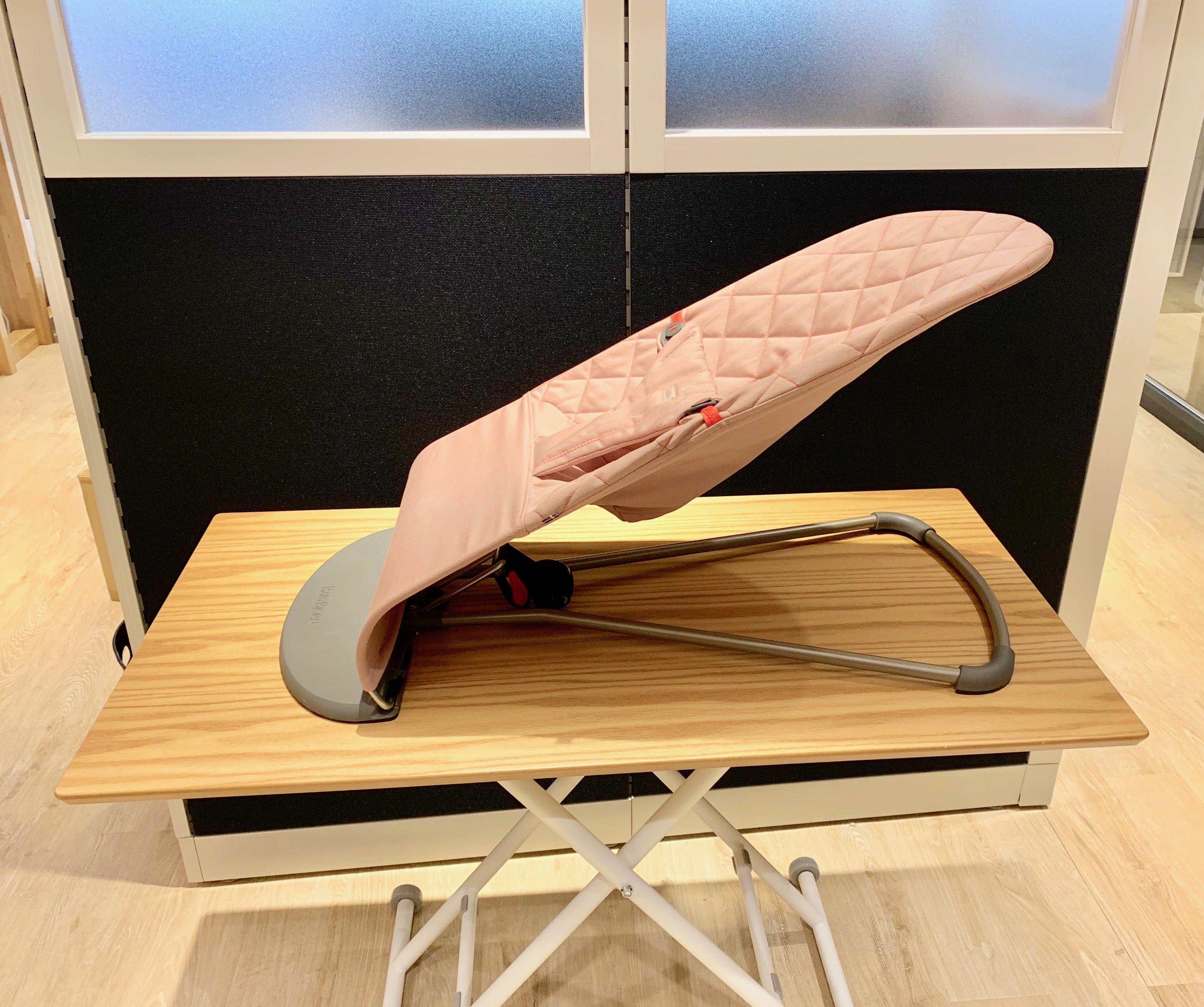 Babybjörn K.K.'s next hit product was their baby bouncer. Mr. Fukai explained that this was initially marketed as "A new product. A well-designed product. A product from Sweden. Something that wasn't available in Japan up until that point".
But after it gained its foothold and became a recognizable brand, Mr. Fukai and his team changed their tune and began marketing their baby bouncer's as an experienced-centered life-style product.
"By adopting the Swedish way of child-raising, you can make the entire experience for both the parent and the baby more enriching. Eventually, that was how we marketed this product" explained Mr. Fukai.
This approach of theirs seems to have hit the right chord. Today, in terms of market share, the company holds the number one position for this product category in Japan. It also accounts for around 40% of Babybjörn K.K.'s total revenue. 
As Japan grew and became one of their most prominent markets, the company started making localized products that better suited the needs of Japanese customers. Mr. Fukai gave one of Babybjörn K.K.'s signature products - the mesh-type baby carrier - as an example of a successfully localized hit product. This product, which today accounts for around 50% of Babybjörn K.K's total revenue, first saw the day of light in Japan, but eventually became popular in Babybjörn's other markets, too. "It's a good product for a humid country like Japan and other Asian countries. The fact that it's mesh-type is the reason why it's so popular. Also, many people see it as a high-spec product. It has an appealing design. Not just for mothers, but for fathers too. I think this product is one of the main reasons why Japanese fathers like our company's products. Many Japanese fathers think our products are both stylish and cool" explained Mr. Fukai.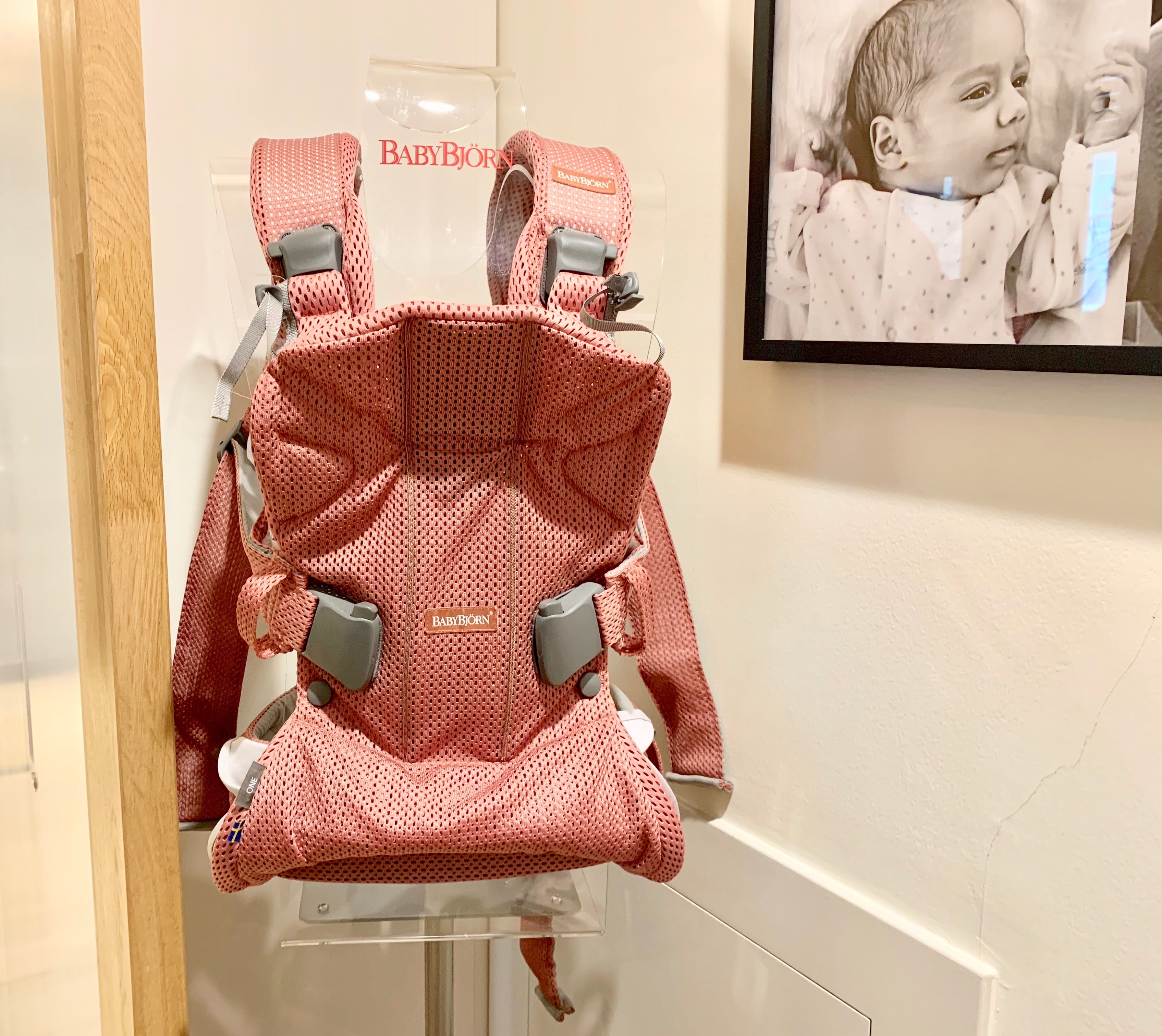 Although the decline in birth rate is an ever-present issue in Japan, when asked about Babybjörn K.K.'s future business strategies, Mr. Fukai seemed unshaken.
"Our customer's needs have diversified over time. The demand for our company's baby products ertainly exists. Many parents don't want to simply buy any old baby product. They want to buy baby products that will further enrich their relationship or 'bonding' with their child. They want to use baby products that will benefit their child's future, too. We value such needs. Our products reflect such needs. That's why we place a lot of emphasis on quality. We have a very craftsman-like approach to product development. We do our best to communicate our product's benefits to our customers."
We would like to extend a warm welcome to Babybjörn K.K. as a new member of SCCJ. You can find out more about Babybjörn K.K. at: https://babybjorn.jp/
---
ベビービョルンが初めて日本に目を留めた30年前、子育てはまだまだ片方の、すなわち母親の責任だった。しかし、それ以来、多くの進歩とより多くの男女平等に関する考え方がこの国に広がるにしたがって、子育て対する人々の意識も少しずつ変わってきた。ベビー用品メーカーのけん引役として、ベビービョルンはこの変化をもたらすのに重要な役割を担ってきた。SCCJはベビービョルン株式会社の代表取締役を務める深井誠氏にこの業界の今後について話を聞いた。
ベビービョルンはスウェーデンのストックホルムに本社を置く家族経営の企業であり、1961年にビョルン・ヤコブソン及びその妻リリモアによって設立された。現在世界50ヶ国にオフィスを構えている。彼らのミッションは、機能的かつ安全で優れた、乳児及び3歳までの幼児を対象にした製品を作ることだ。現在ベビービョルンは、子どもの抱っこひもからよだれかけに至るまで、多様な製品を展開している。
深井氏はベビービョルン株式会社の代表取締役を、2011年3月の設立以来務めている。彼らのオフィスは東京駅丸の内口から目と鼻の先の大変立地の良い場所にある。
深井氏によると、日本はベビービョルンの最も重要な市場の一つである。"日本は全世界における売上高のうちの20%を占めており、これは米国に次いで2番目に大きい規模になります。"
ベビービョルン株式会社は日本で操業を開始してから10年も経っていないが、彼らの製品は1990年代より日本の様々な小売店で取り扱われていた。"我々は当初、スタイと呼ばれるプラスチック製のよだれかけのメーカーとして知られるようになりました。このような製品は我々が進出するまで日本には存在しないもので、それ以前はコットン製のよだれかけしかなかったのです。"と深井氏は語る。
実際、ベビービョルンこそが、スタイという言葉を、日本のよだれかけの同義語として誰もが知っている馴染みの言葉にしたのである。"多くの人々はもう昔ながらの'よだれかけ'という言葉を使いません。代わりに今は'スタイ'というのです。"
今日、ベビービョルンは日本で年間170,000個ものスタイを売り上げる。この数字は、日本の出生者数が年間92万人程度にとどまっていることを考慮すると、とても意義深いものである。
ベビービョルン株式会社の次のヒット作が乳児用の椅子、バウンサーである。深井氏は"この製品はもともと、'新製品・優れたデザイン・スウェーデン製'として市場に売り出されたものです。この時まで、日本にはこのような製品は存在しませんでした。"と語る。
その後、これを足掛かりに広く認知されるようになると、深井氏と彼のチームは方法を変えて、このバウンサーを'日本で販売実績のあるライフスタイル製品'としてマーケティングを始めた。"スウェーデン流の子育てを導入することによって、親と子、双方の体験全体がより豊かなものになります。最終的に我々はこの点をマーケティングの際に活用しました。"
彼らのこのアプローチは、多くの人々に訴えかけるものであった。マーケットシェアの観点から見ると、日本におけるこの製品カテゴリーにおいて、ベビービョルンは第一位のポジションにある。また、ベビービョルン株式会社の全体売上高のおよそ4割を占める。
日本という市場が彼らにとって主要な市場になると、ベビービョルンは日本の顧客のニーズにより沿った製品を作るようになった。深井氏は彼らの看板商品の一つであるメッシュタイプの抱っこひもを、その地域に合わせた製品づくりの成功例として挙げた。今日では全体売上の50%を占めるこの商品は日本で最初に発売されたものの、その後他国のマーケットでも人気商品となった。
"この商品は湿度の高い日本やアジア諸国にうってつけのものです。実際このメッシュ製という事実が人気になった理由です。また、多くの人がこの商品をハイスペックなものとして認識しています。母親だけでなく、父親にとっても魅力的なデザインです。この点が日本人のお父さんが我々の商品を気に入ってくれる理由なのだと思います。多くの父親が我々の商品をおしゃれでかっこいいと感じているからです。"と深井氏は語る。
日本は出生率の減少という課題に絶えず直面しているが、今後の企業戦略について尋ねた時も深井氏は特に動じず、このように答えた。
"我々の顧客のニーズは多岐にわたります。我々の商品に対する需要は確かに存在するのです。多くの親が昔ながらのベビー用品を買いたいとは思っておらず、子どもとの関係性や絆を強めるベビー用品を買いたいと考えています。さらに子どもの将来のためになるようなベビー用品を必要としています。我々はそのようなニーズを大切にしており、我々の製品にそのようなニーズを反映させています。だからこそ我々は、商品の品質に多くの重きを置いているのです。我々は製品開発に対して職人のように地道なアプローチをとります。お客様に私たちの製品の良さを伝えるべく、日々努力を重ねているのです。"
ベビービョルンの株式会社のSCCJ加盟を心より歓迎します。ベビービョルン株式会社の詳細は公式サイトよりご覧になれます。