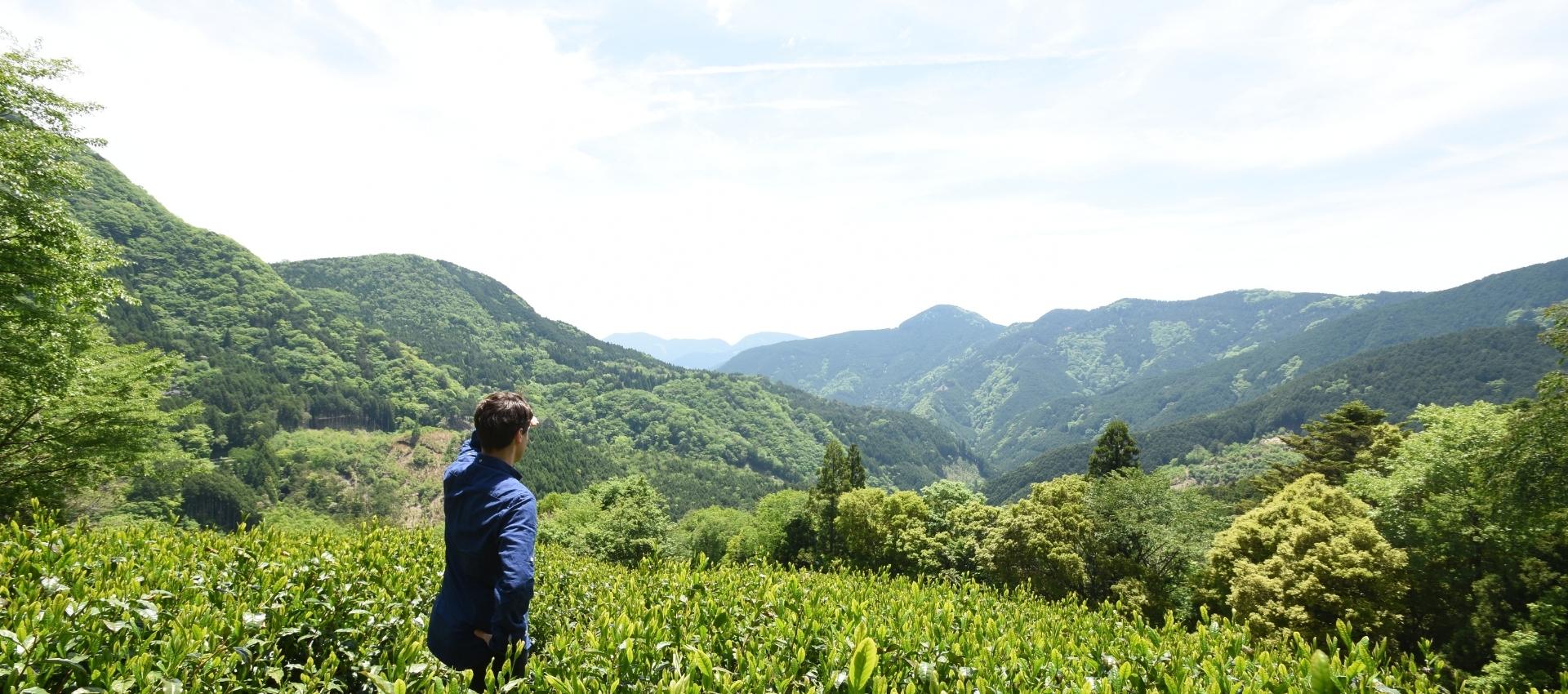 Per Oscar Brekell – A Unique Story of Entrepreneurship in Japan
29 November 2021
| Written by

administrator
日本語は英語の後に続きます
In 2008, Per Oscar Brekell (individual member of the SCCJ) began the journey of turning his passion for Japanese tea into a career. Today, Brekell is a well-known face in the world of Japanese tea, appearing multiple times on Japanese national television and publishing several books on the subject.
Recently, Brekell published his 5th book, titled 'A beginner's Guide to Japanese Tea' (available on Amazon), containing a comprehensive introduction to the world of Japanese tea. A while back, the SCCJ checked in with Brekell to hear his story and find out more about entrepreneurship in Japan, from the perspective of a Swede.
Brekell decided to pursue his dream after a friend pointed out the possibility to him. "When I was visited by a Japanese friend of mine, who came to Malmö and saw my kitchen full of Japanese tea pots and complete set of equipment, he said to me that '… if you like tea this much you should become a Japanese tea instructor'. … When I found out there was a [tea instructor] certificate, I thought 'yes, this is what I'm going to do'," Brekell reminisced.
While often mixed up with someone who leads tea ceremonies, a Japanese tea instructor is more like a sommelier for wine, or a barista for coffee. After starting his career working for the Japan Tea Export Council, Brekell built a business of lecturing and hosting events where he teaches participants about Japanese tea and offers a tasting experience. He also offers a line of single origin Sencha (a type of Japanese tea) through his tea brand Senchaism. While the core of Brekell's business is still events and lecturing, the goal is to grow his tea brand and let more people, both internationally and in Japan, enjoy great Japanese tea. "If my brand can act as a springboard [for spreading Japanese tea internationally], that's fantastic," said Brekell.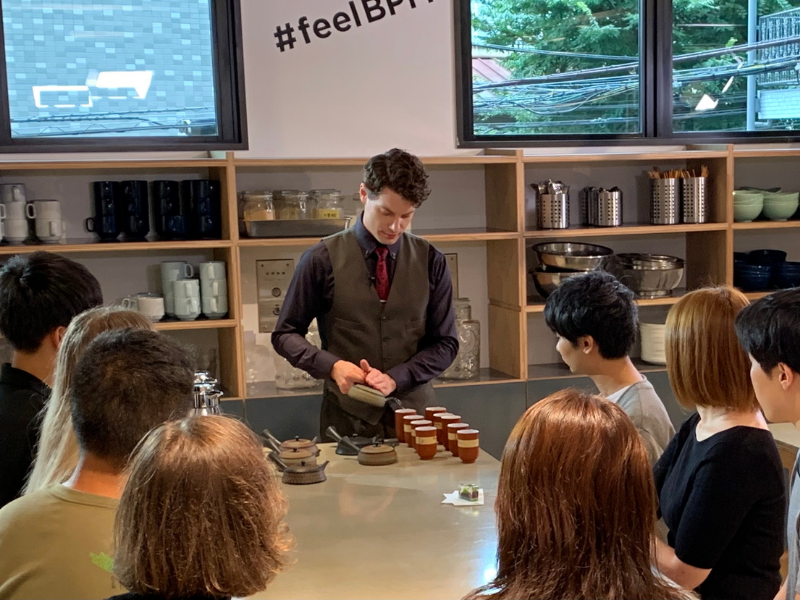 Senchaism started out under the name "Oscar Brekell's Tea Selection" and was mostly sold at events in Japan. Later, Brekell worked with a Swedish designer to rebrand his carefully selected teas to "Senchaism" and created bilingual packaging to appeal both to an international audience and the local Japanese market. These efforts proved fruitful, and the brand has gained in popularity.
Brekell had the following to say about positioning his brand: "I really enjoy being [in this higher end part of the market]. … Macha has already happened with big brands in large amounts, there are a lot of other companies that already do that. I think, and it seems like … this is what's been missing. If you look at Japanese tea like a pyramid, this is the top; the truly interesting flavor experiences that people get interested in after drinking a lot of other things… Green teas, but also coffee or wine"
Despite Brekell's success, the Japanese tea industry is still rather conservative. The average age of both workers and consumers is high, "there hasn't been a smooth generational shift", explained Brekell, noting that tea is no longer the staple drink that it was in the 60-70s and that younger people often prefer other options, such as coffee, or black tea. "There is an ambivalence present. [The Japanese tea industry] wants to keep things Japanese, and they want to do things in a traditional Japanese way. At the same time, they want to export, they want foreigners to buy their teas. That ambivalence can be a bit hard to navigate at times. [However], there is an awareness about the troubles facing [the industry], and with that in mind, I have been welcomed, because [the industry] has realized that a way to reach [new customers] is needed."
The industry being conservative is not the only challenge Brekell has faced. Compared to his home country of Sweden, Japanese bureaucracy can be a jungle, and surprisingly low-tech. "Japan uses these stamps, inkan, that need to be registered to be able to sign the documents needed to, for example, start a company. I recently moved and that made my stamp invalid. I found it a bit funny that [municipal offices] don't have that kind of contact in 2021," Brekell laughingly remembers. "If there's one mistake that I still feel the effects of to this day, it's that I have worked a lot on my own. All the contact with media, all the various requests, anything, most of it I've done on my own," Brekell added. "For better or for worse, Japan is a complex society," Brekell continued. "There are a lot of complicated things to deal with and my advice to anyone wanting to start a company in Japan is to find some help, don't do everything on your own… It's not just the bureaucracy, it takes a lot of effort and time to create good business relationships [in Japan] … I think, if you have the resources, try to outsource the bureaucratic and technical work."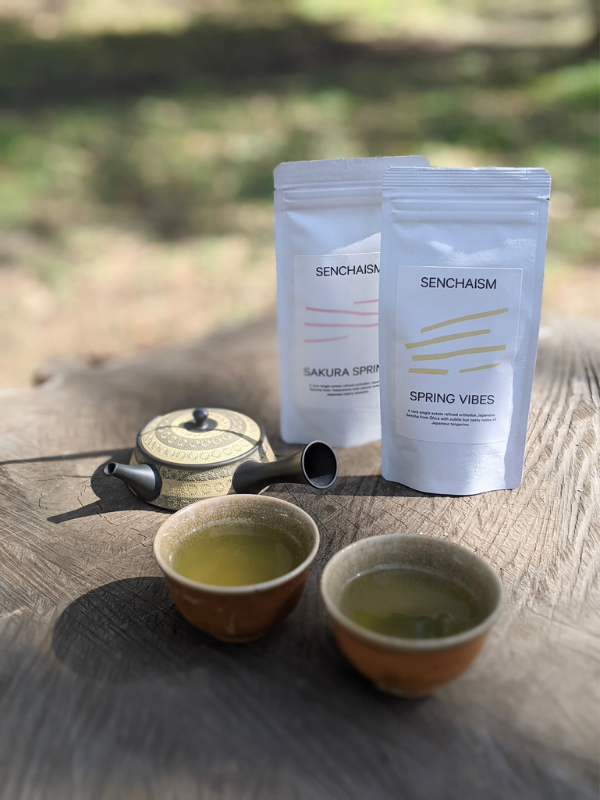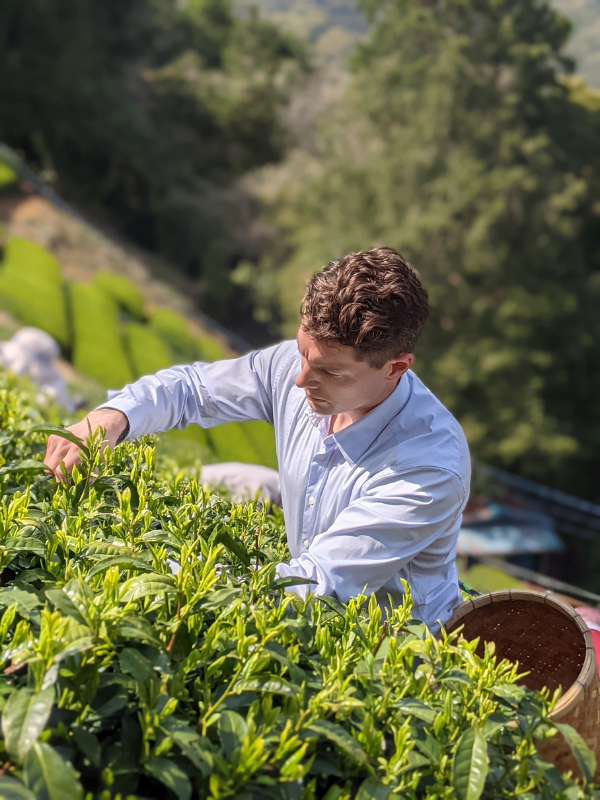 You can find Brekell's latest book on Amazon
Check out Brekell on Instagram.
You can also find some of Brekell's teas and books at Tsutaya inside Ginza Six.
2008年、SCCJの個人会員であるブレケル・オスカル氏は日本茶への情熱を自身のキャリアにするための旅を始めた。現在、ブレケル氏は日本のテレビ番組に何度も出演し、日本茶に関する本を何冊も出版するなど、日本茶の世界では有名な人物だ。
最近、ブレケル氏は5冊目の著書「A beginner's Guide to Japanese Tea」(アマゾンで購入可能)を出版し、日本茶の世界について包括的に紹介している。SCCJでは、スウェーデン人の視点から見た日本での起業について、本人に話を聞いた。
ブレケル氏は、友人にその可能性を指摘されたことをきっかけに、自分の夢を追求することを決めたという。「マルメに来た日本人の友人が、私のキッチンにある日本茶のポットや道具一式を見て、『そんなにお茶が好きなら、日本茶インストラクターになればいいよ』と言ってくれたんです。ティーインストラクターの資格があることを知り、『これだ!』と思いました」と彼は振り返る。
日本茶インストラクターは、茶道を指導する人と混同されがちだが、ワインでいえばソムリエ、コーヒーでいえばバリスタのようなものである。ブレケル氏は、日本茶輸出促進協議会での勤務を経て、日本茶についての講義や試飲を行うイベントを開催するビジネスを展開している。また、自身のお茶ブランド「Senchaism」では、シングルオリジンの煎茶を販売している。ブレケル氏のビジネスの中心はイベントや講演ですが、最終的な目標は自身のブランドを成長させ、国内外のより多くの人に素晴らしい日本茶を楽しんでもらうことだ。「私のブランドが(日本茶を国際的に広めるための)踏み台になれば、それは素晴らしいことです」とブレケル氏は語る。
「Senchaism」は、「ブレケル・オスカルのティーセレクション」という名前でスタートし、主に日本国内のイベントで販売されていた。その後、ブレケル氏はスウェーデンのデザイナーと協力して厳選されたお茶を「Senchaism」にリブランディング、海外のお客様と日本のマーケットの両方にアピールするためにバイリンガルのパッケージを作成した。これらの努力が実を結び、ブランドは人気が高まっている。
ブレケル氏 は、自身のブランドの位置づけについて次のように語っている。「私は(このハイエンドな部分の市場にいることを)とても楽しんでいます。(中略)抹茶はすでに大規模なブランドによって大きな市場が形成されていますし、他にも様々な企業が参入しています。私は、これ(日本茶のハイエンドなマーケット)こそが欠けていたものだと思っています。日本茶をピラミッドのように見ると、これが頂点です。人々が他の多くのものを飲んだ後に興味を持つような、本当に面白い味の体験です。(中略)緑茶はもちろん、コーヒーやワインもそうです。」
ブレケル氏の成功にもかかわらず、日本のお茶業界は(どちらかといえば)依然として保守的だ。従業員も消費者も平均年齢が高く、「スムーズな世代交代が行われていない」と彼は説明する。お茶は現在、60〜70年代のような主食となる飲み物ではなく、若い人たちはコーヒーや紅茶など他の選択肢を好むことが多いと指摘している。「そこには曖昧さがあります。(日本茶業界は)日本的なものを維持したい、日本の伝統的なやり方でやっていきたいと考えています。その一方で、輸出したい、外国人に買ってもらいたいという気持ちもあります。その両義性は、時として理解しがたいものでもあります。(しかし)業界が直面している問題については認識されています。その意味では、業界が新たな客層にアプローチする必要があるため、私は業界に歓迎されていると感じています。」
ブレケル氏が直面した課題は、業界が保守的であることだけではない。日本の官僚制度的な文化は彼の母国であるスウェーデンと比べるとジャングルのようで、しかも驚くほどローテクなのだ。「日本では、会社を設立するときなど、必要な書類に署名するために印鑑を登録しなければなりません。私は最近引っ越しをしたので、印鑑が無効になりました。2021年にも関わらず(役所が)そのような制度が残っていることがちょっと可笑しかったですね」と彼は笑いながら振り返る。「自分一人で多くの仕事をこなしているので、今でもその(日本独特の文化の)影響による失敗をするかもしれません。メディアとの接触も、さまざまな依頼も、何もかも、ほとんどを自分一人でこなしてきました」とブレケル氏は付け加えた。「良くも悪くも日本は複雑な社会ですね」と彼は続ける。「官僚主義だけでなく、(日本で)良好なビジネス関係を築くためには多くの努力と時間が必要です。(中略)リソースがあれば、官僚的な仕事や技術的な仕事を外注することをお勧めします。」
ブレケル氏の最新の著書はこちらから(Amazon)
ブレケル氏のお茶や著書の一部はGINZA SIX内の銀座 蔦屋書店でも購入可能だ。