H&M opened a new store in Ginza Namiki Street on May 11th
(日本語は英語に続きます)
H&M Ginza Namiki Dori Store to Open on May 11

The H&M Ginza Namiki-dori store opened along Namiki-dori Avenue in Ginza 2-chome, with a sales floor area of approximately 1,300 square meters, consisting of three floors from the first to the third floor. The interior will be specially designed with a different color theme for each floor, and will also feature a coffee shop inside the store for the first time in Japan. In addition to women's and men's wear, the store will also offer H&M HOME for the first time in a physical store, providing a special experience that sets it apart from conventional stores.
The coffee shop will sell organic coffee made from environmentally and socially conscious coffee beans that have acquired international fair trade certification (Note 1) and organic JAS certification (Note 2), as well as various flavors of café latte, tea, and other drinks. In addition, vegan cookies made entirely from plant-based ingredients will be sold by "ovgo Baker," the first restaurant brand in Japan to obtain B Corp certification (Note 3).
Note 1: Fair trade is an initiative to support the independence of producers in developing countries who are engaged in environmentally friendly agriculture and improved working conditions through continuous trade at a fair price. By choosing international fair trade certified coffee, you can participate in supporting producers in developing countries.
Note 2: Organic coffee is grown without relying on chemically synthesized pesticides or fertilizers, and makes full use of the power of nature. By choosing JAS-certified organic coffee, you can participate in the promotion of environmentally friendly organic farming.
Note 3: B Corp (B Corporation) is an international certification system by B Lab, a non-profit organization in the U.S., which is awarded to companies that are environmentally and socially conscious and of public interest through rigorous evaluation.
H&M 銀座並木通り店、5月11日(木)にオープン

特別な体験をしていただける店舗として、カフェの併設やH&M HOMEの取り扱いも。
H&Mは、H&M 銀座並木通り店を、5月11日(木)13時にオープンいたしました。また、同店舗は従来のH&Mストアとは一線を画す特別な内装やコンセプトのストアとして展開し、店内にカフェを併設すること、さらに日本で初めて実店舗でH&M HOME(エイチ・アンド・エム・ホーム)を一部取り扱うことを発表いたします。
H&M 銀座並木通り店は銀座2丁目の並木通り沿いにオープンし、売り場面積は約1,300平方メートルで、1階から3階までの3フロア構成となります。内装にはフロアごとに異なる色をテーマとして取り入れた特別仕様となり、国内初となる店内併設のコーヒーショップも設けています。さらに、レディース、メンズに加え、実店舗では初めてH&M HOMEを取り扱うなど、従来の店舗とは一線を画すような、特別な体験を提供する店舗となっています。

店内に併設するコーヒーショップでは、環境や社会に配慮した国際フェアトレード認証(注1)と有機JAS認証(注2)を取得したコーヒー豆によるオーガニック・コーヒーや、様々なフレーバーのカフェラテ、紅茶などのドリンクを販売いたします。さらに、国内の飲食店では初となるB Corp認証(注3)を取得したブランド「ovgo Baker」による、すべて植物性の原料のみを使ったヴィーガン・クッキーを販売いたします。
注1:フェアトレードとは、環境に配慮した農業や労働条件の改善を行う途上国の生産者に対して、適正な価格での継続的な取引により、自立を支援する取り組みです。国際フェアトレード認証コーヒーを選ぶことで、途上国の生産者支援に参加できます。
注2:有機コーヒーは、化学的に合成された農薬や肥料などに頼らず、自然の力を精一杯活かして育てられています。有機JAS認証コーヒーを選ぶことで、環境に配慮した有機栽培の推進に参加できます。
注3:B Corp(B Corporation)とは、米国の非営利団体B Labによる国際認証制度で、厳格な評価によって環境や社会に配慮した公益性の高い企業に与えられるものです。
Store Image / 店内イメージ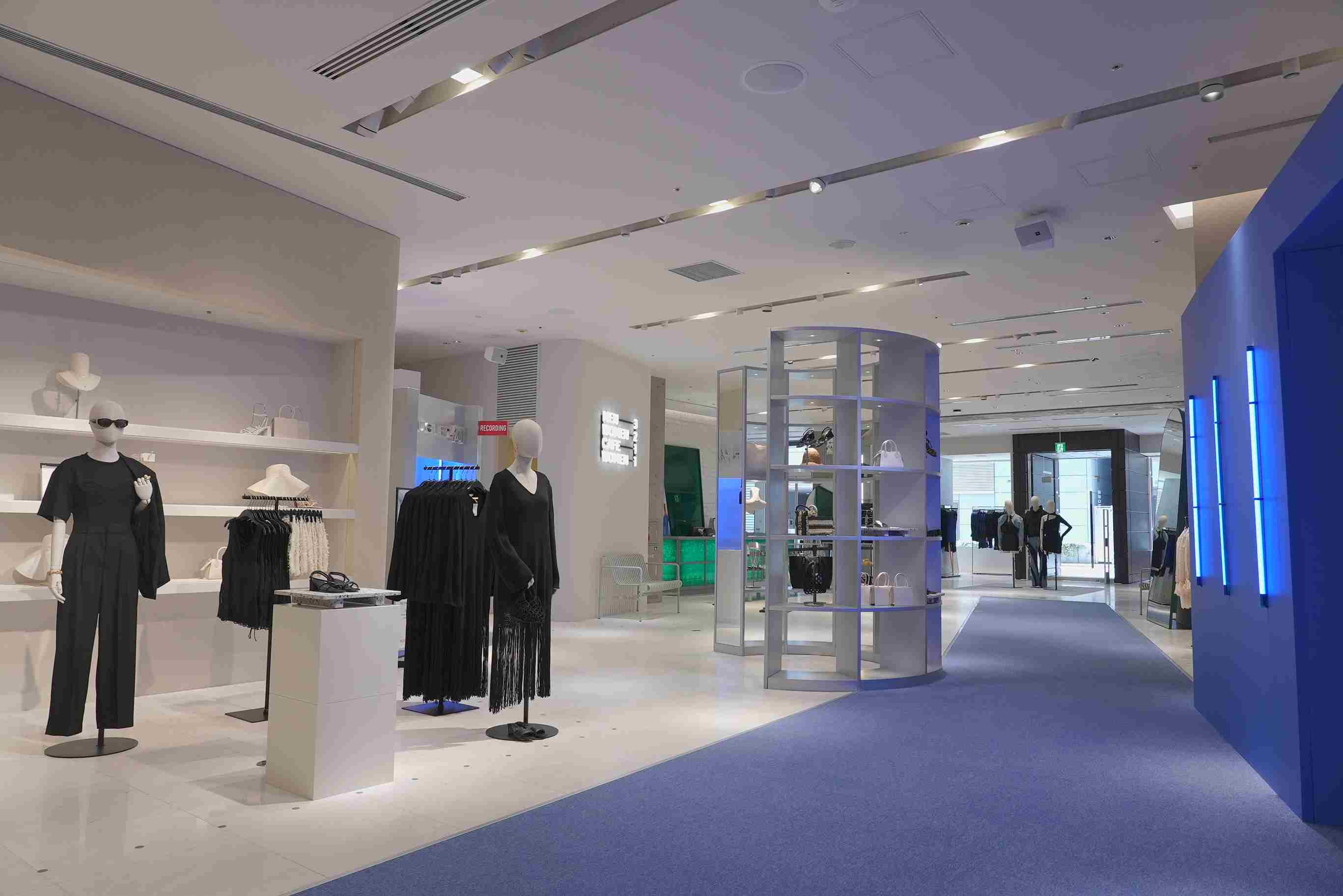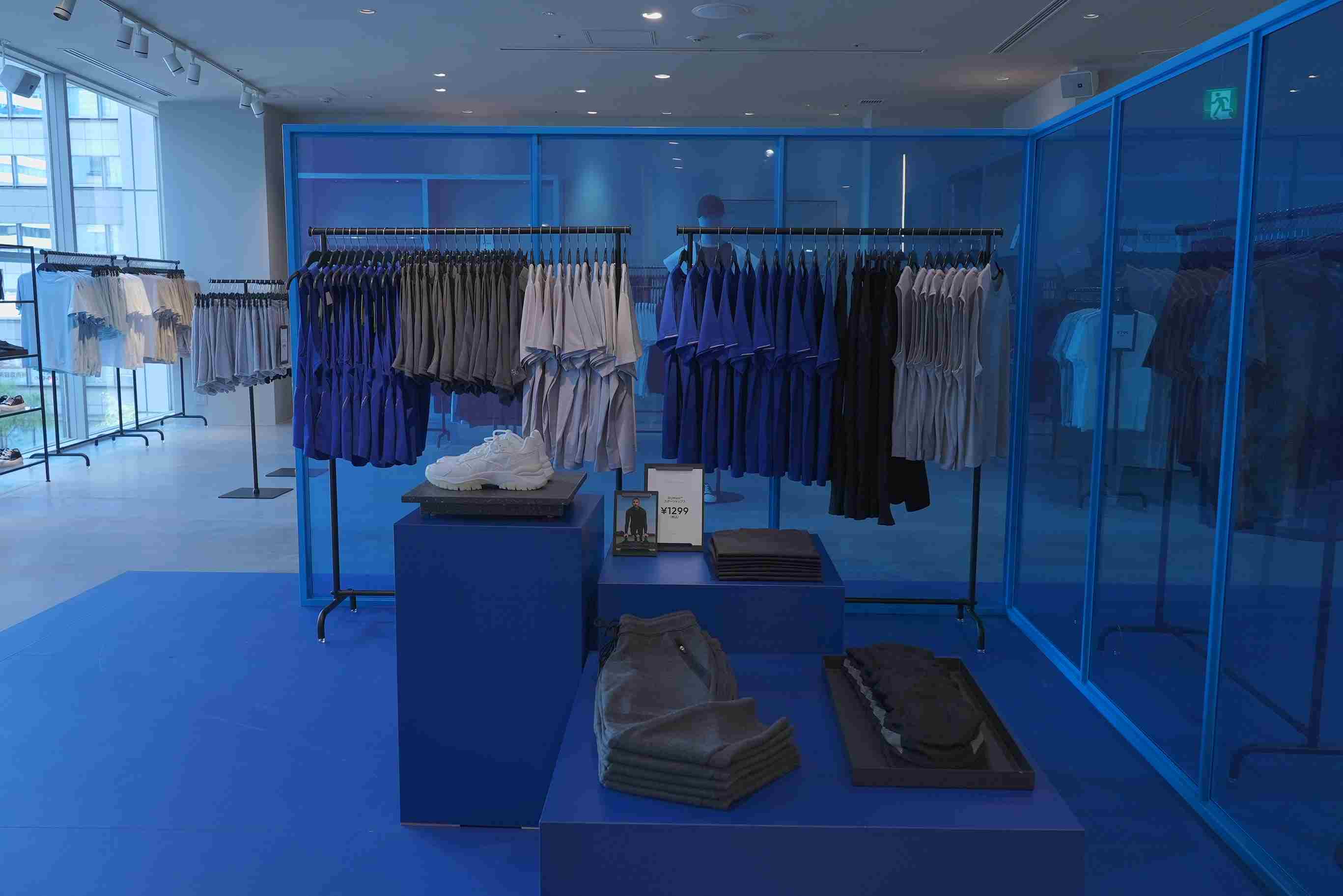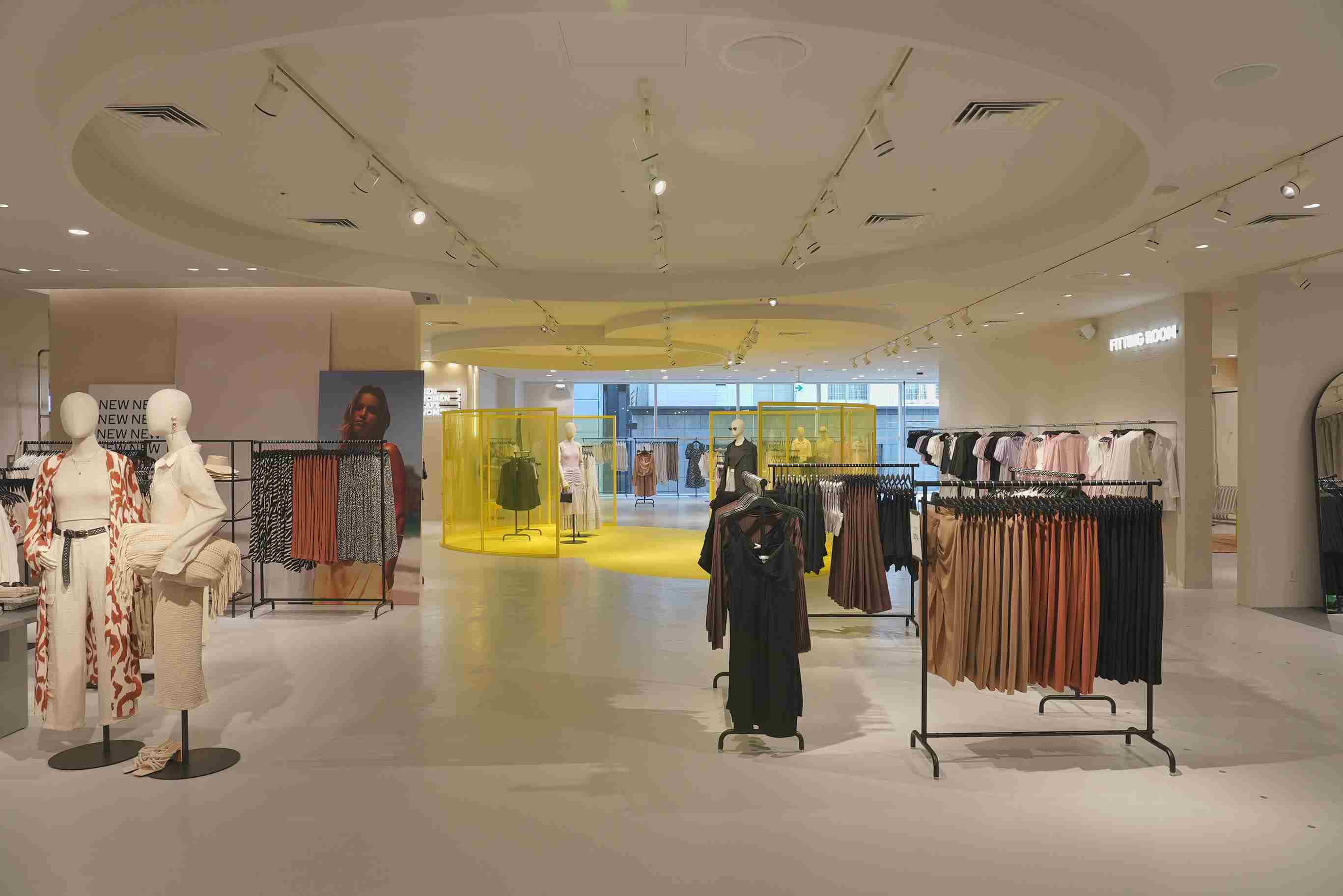 Coffee Shop / コーヒーショップ