On 7th, February, around 9 members enrolled in the SCCJ WIN Mentoring Program met at the Embassy of Sweden.
The purpose of this event was to review and share experiences/insights from the program.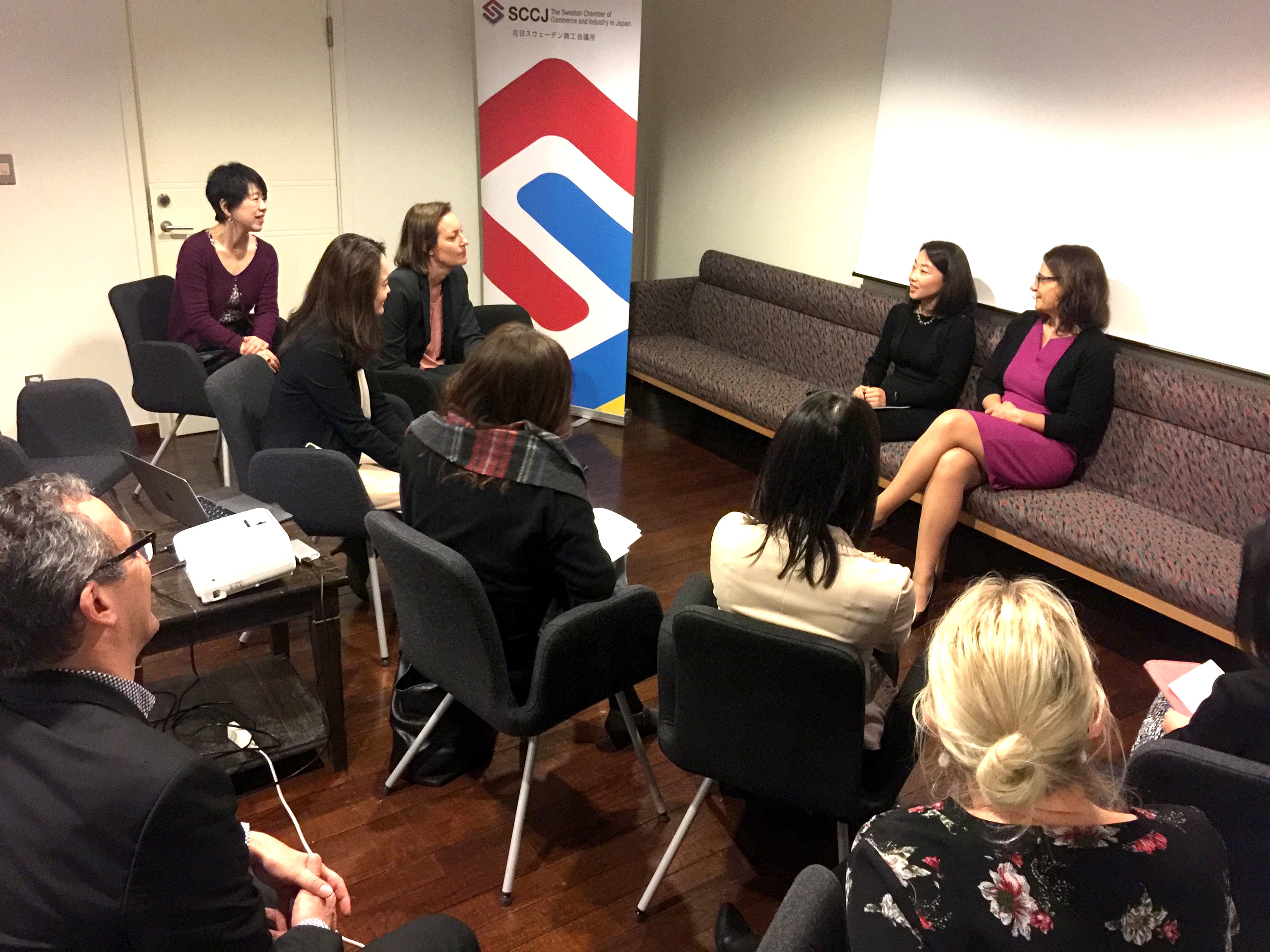 First, Ylva Schele from UD Trucks went through the program re-cap (what was the original object, expectations etc..)
Then three pairs reflected on their process so far and how it can be improved. 
After that, everybody joined the open discussion to share their learning and feedback for overall program.
During this time, some people raised their concerns and other advised how to deal with that.
In the end, Elin Åhlund from IKEA closed the discussion with some improving points and expectation going forward.
It was such a meaningful session and we look forward to seeing you all in the closing ceremony in June!