Sweden is participating in the FOODEX Japan 2019 from March 5-8 as part of the "TRY SWEDISH!" food campaign. (More details)
Six Swedish companies participated, most of them exhibited in Japan for the first time: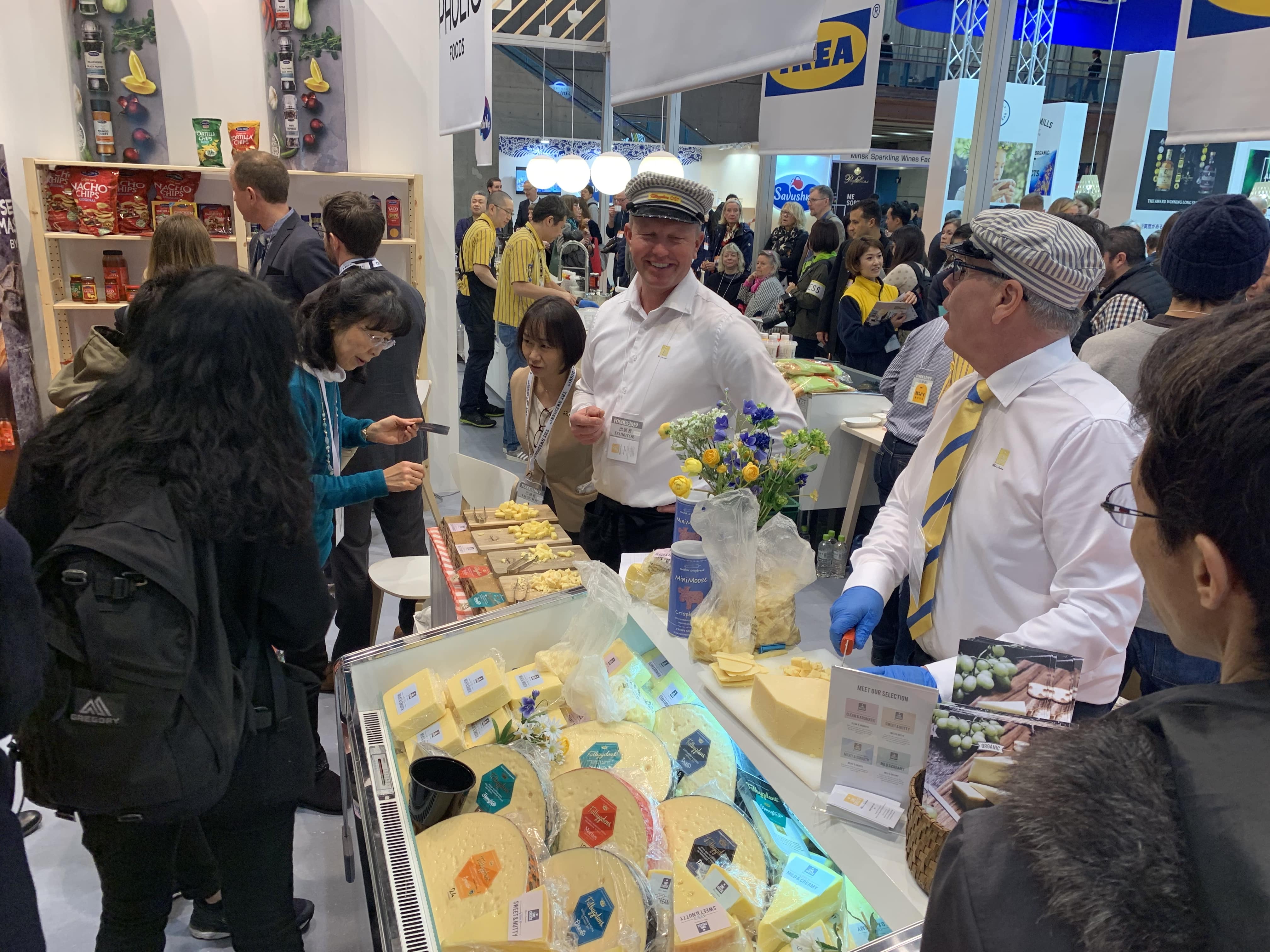 1. IKEA - Meatballs, Salmon, Cinnamon Bun etc.
2. Lantmännen - Granola
3. Paulig Group - Spice, Coffee, Snacks
4. Polarica - Frozen wild berries, planted berries, and frozen assorted fruits
5. Polar Wings - Organic Chicken products
6. Swecheese - Swedish Cheese
Many professionals visited the booth one the first day, enjoying rich natural Swedish flavors. As a new-comer at FoodEx, a large number of press also visited to learn more about Swedish food & drink culture. 
On March 5th, Minister of Rural Affairs, Jennie Nilsson, visited the pavilion to celebrate this achievement together. 
At SCCJ we hope this opportunity will help more Swedish food products to find their way to Japanese consumers.