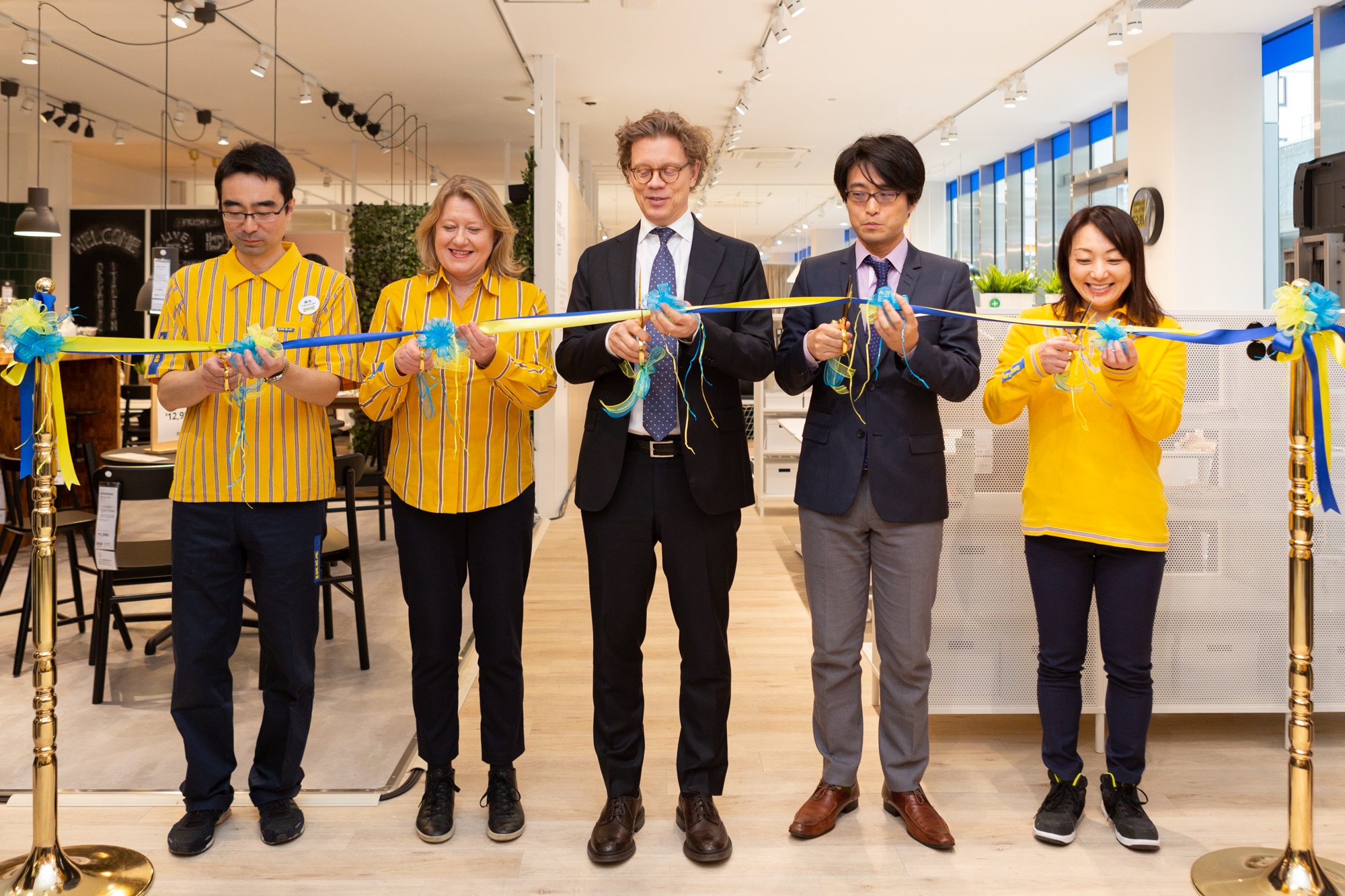 IKEA for Business opened in Shibuya
21 February 2020
| Written by administrator
(日本語は英語の後に続きます)
On February 20, IKEA Japan opened its first corporate business planning studio "IKEA for Business" in Shibuya.
At the store opening ceremony, Helene von Reis (CEO & Chief Sustainability Officer), Ambassador Pereric Högberg, and Taketsugu Kikuchi (Store Manager of IKEA for Business) attended the ribbon cutting ceremony to cerebrate this achievement.
At this store, IKEA will provide office interior planning service to IKEA Business members. They also offer meeting places where people can attend events or workshops related to sustainability.
You can read more details here (Japanese Only).
More about IKEA for Business: https://www.ikea.com/jp/ja/ikea-business/
---
2月20日、イケア・ジャパンは初の法人・ビジネスオーナー向けのプランニングスペースであるIKEA for Businessを渋谷にオープンしました。
オープンセレモニーにはイケア・ジャパンのCEO兼チーフサステイナビリティ―オフィサーを務めるヘレン・フォン・ライス氏をはじめ、ペールエリック・ヘーグベリ駐日スウェーデン大使やIKEA for Businessのストアマネージャーを務める菊池 武嗣氏などが参加、テープカットで開店をお祝いしました。
IKEA for BusinessではIKEA BUSINESSメンバー向けに、イケアの専任アドバイザーが各オフィスにあったインテリアサービスをお届けします。 また、IKEA for Businessのミーティングスペースでは、今後、女性の活躍や、健康な働き方などの、サステナビリティに関連したワークショップやネットワークイベントなども開催する予定です。
詳細についてはこちらからご覧になれます(日本語のみ)。
IKEA for Businessについてはこちらから。