(日本語は英語に続きます)
The Swedish Chamber of Commerce organised an event on DEI in management, together with the Danish Chamber of Commerce in Japan,  Global Perspectives, and MAERSK on May 11th, 2023.
The event identified barriers blocking the advancement of women in the Japanese managerial sphere. The goal was to understand the elements stifling female leaders.
The event was split into three parts; "Fireside Chat," Group discussion, and networking opportunity. 
Fireside Chat
Representatives from MAERSK, H&M, Novonordisk and OLYMPUS. A fireside chat-style panel discussion explored personal success stories and key success factors for diverse managers and how specific companies work to support DEI and women in management (panel discussion).
Panelists:
Noriko Okazaki, Director, East Japan Block, Diabetes Business Unit, Novo Nordisk
Tomomi Katayama, Head, Global Supply Chain Management, Centre of Excellence, Olympus
Shigefumi Yamaura, CSR / Sustainability Coordinator, H&M
Siweon Carrie Park (moderator), Director of Customer Experience for Northeast Asia, Maersk
The workshop was designed and facilitated by Tove Kinooka from Global Perspectives, with support from Yumeko Kato at Maersk, Martin Koos at SCCJ, Josefine Lund Præstekjær at DCCJ, and Global Perspectives' Gavin Dixon and Marc Prosser.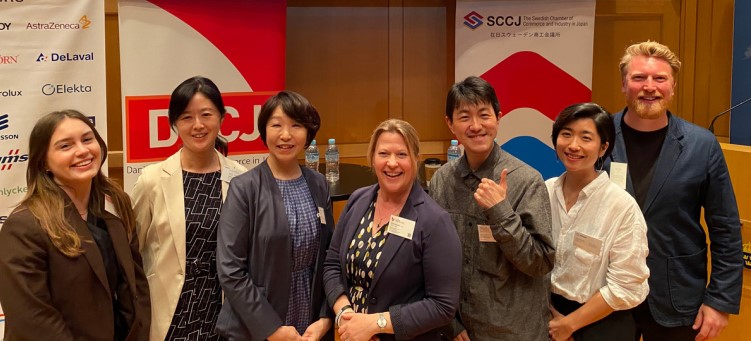 Group Discussion
During the panel discussion, Global Perspectives' experts, panelists, and event participants from a broad range of industries and backgrounds collaborated on identifying areas or factors that can encourage the prevalence and success of female managers.
The second half of the event explored the nature of each of those factors, the drivers behind it, how it can be put into action.
The six areas identified were:
1. Trust
2. Communication
3. Spotting and supporting potential
4. Cultural factors
5. Coaching and mentoring
6. Clear expectations and boundaries
Each factor was explored in group conversations, with groups working on ways and structures to support it throughout organisations.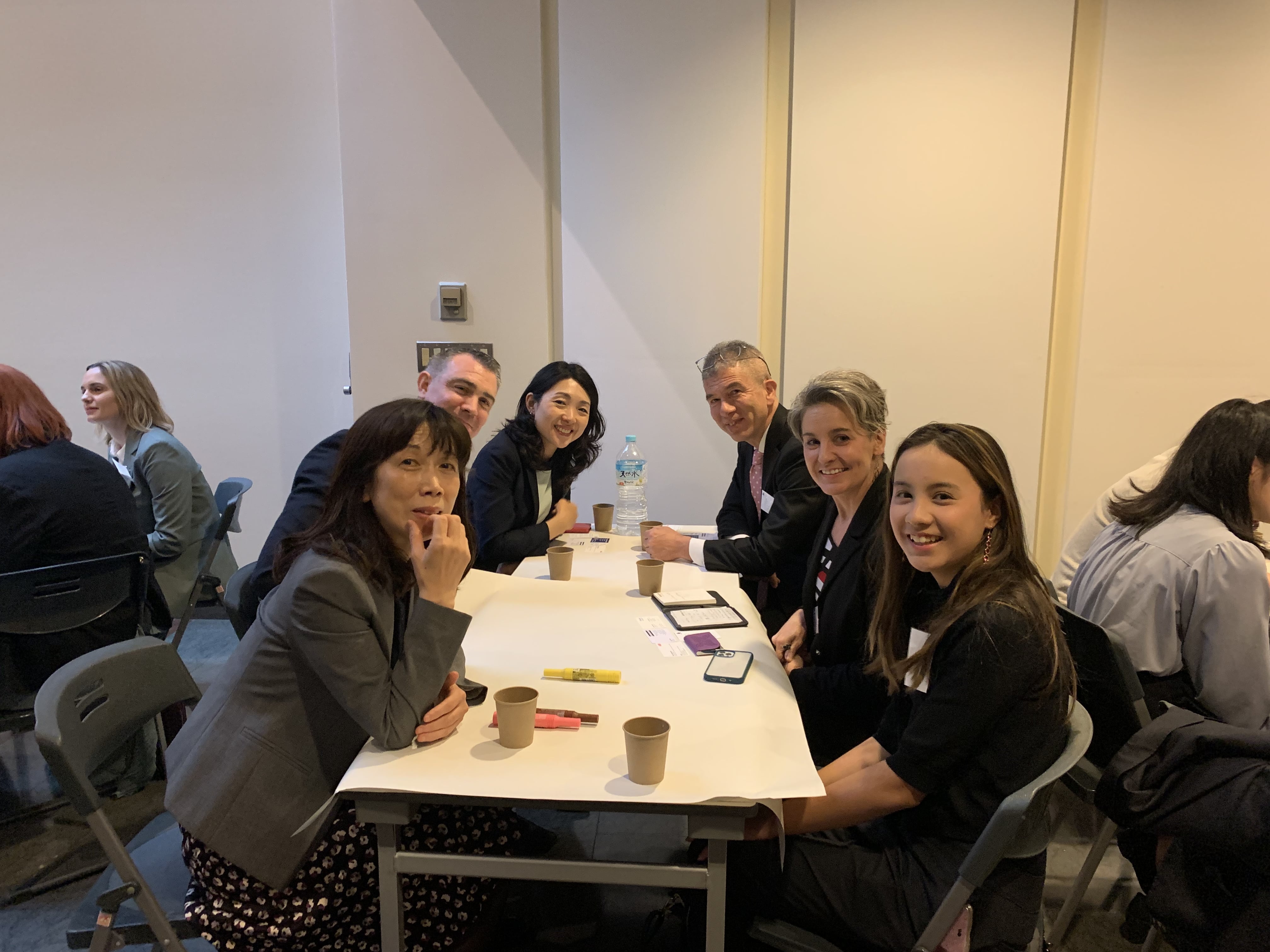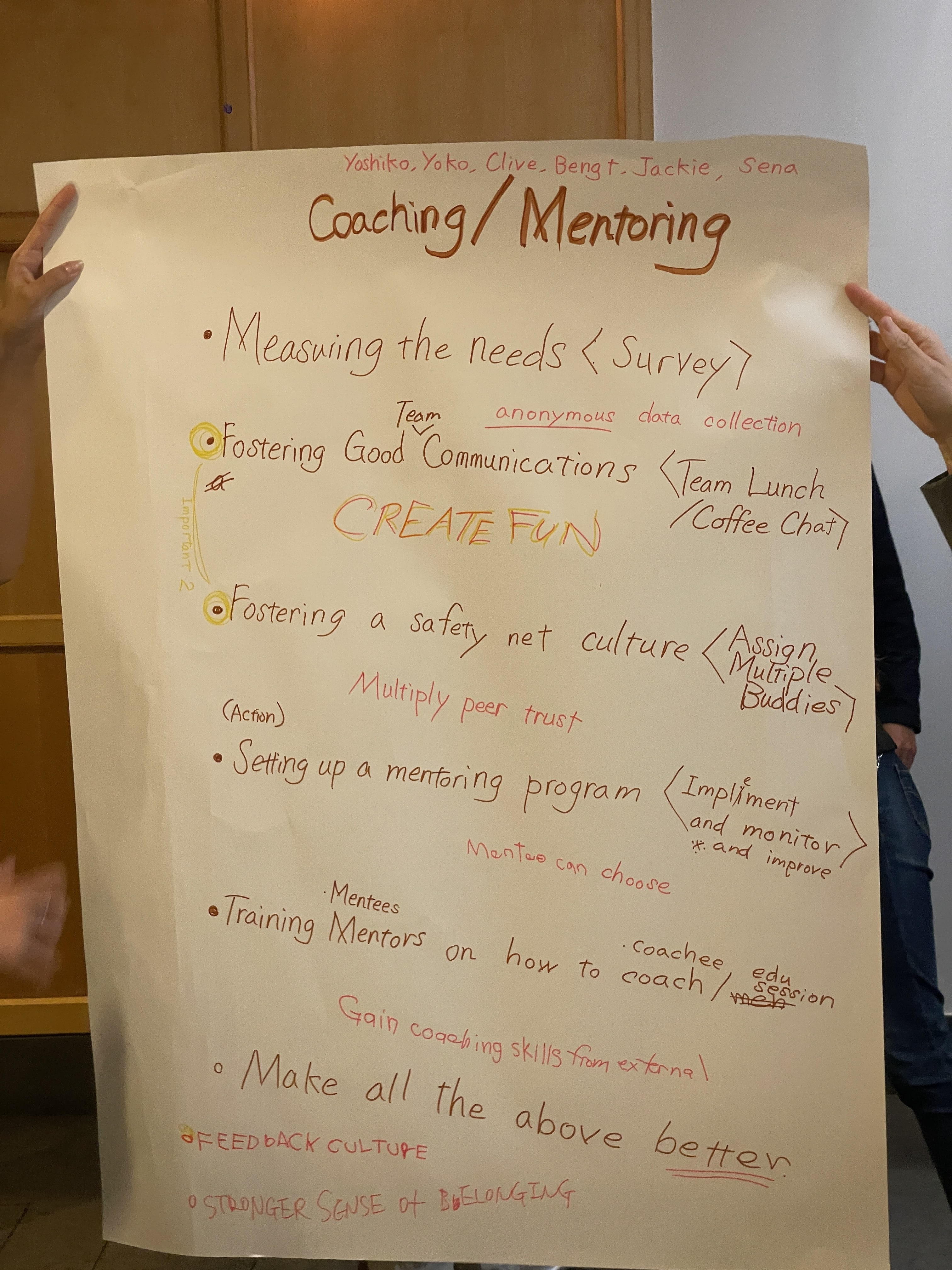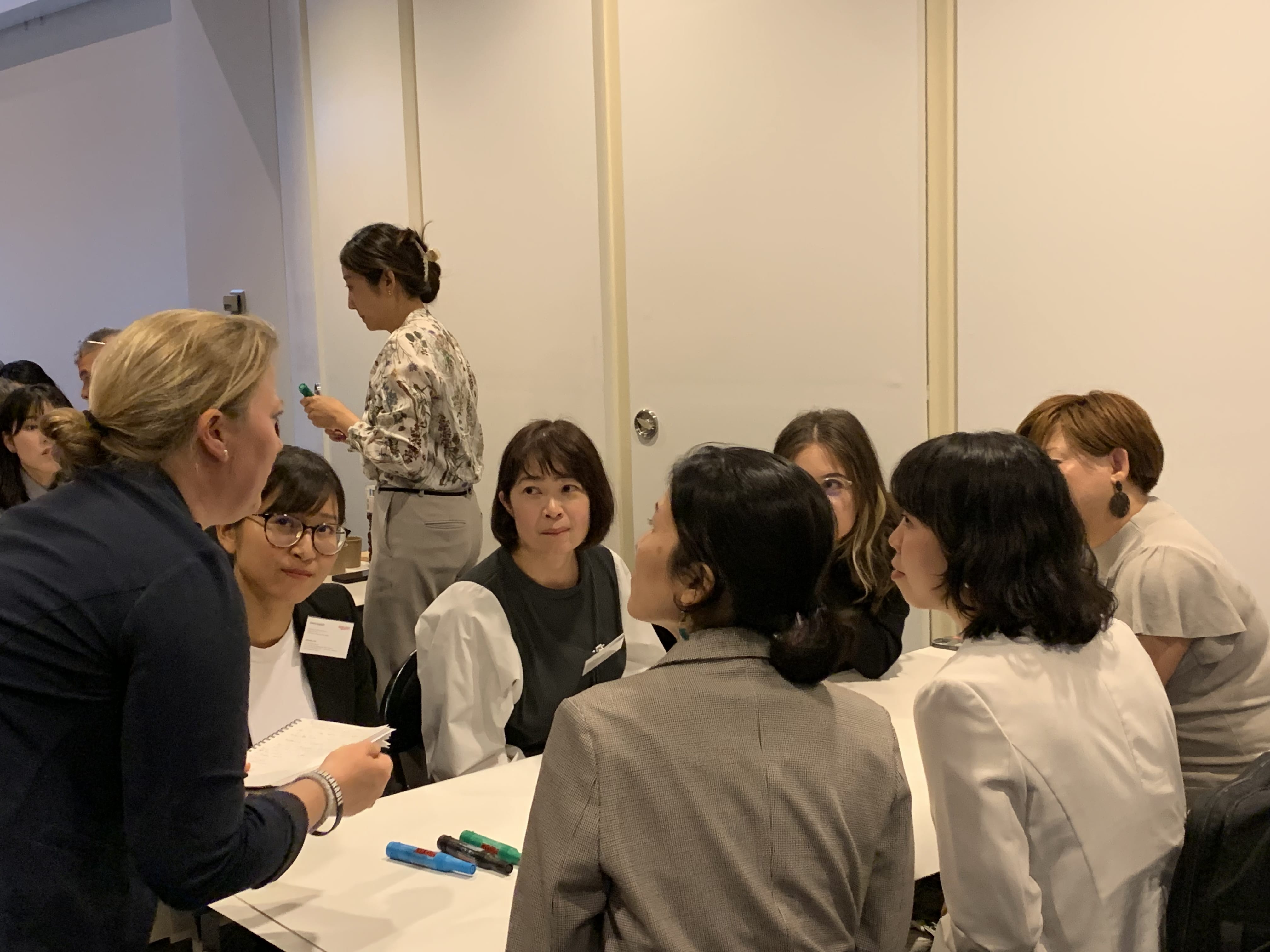 Networking / Special Guest
The workshop was followed by a networking session with light refreshments and drinks. Many participants were seen engaging in deep conversations and sharing their experiences and stories about their struggles, challenges, and hopes for the future of DE&I in Japan.
We were also honoured to welcome "Futaripapa" family, a Swedish x Japanese couple with a boy living in Sweden, sharing some loving moments of their lives.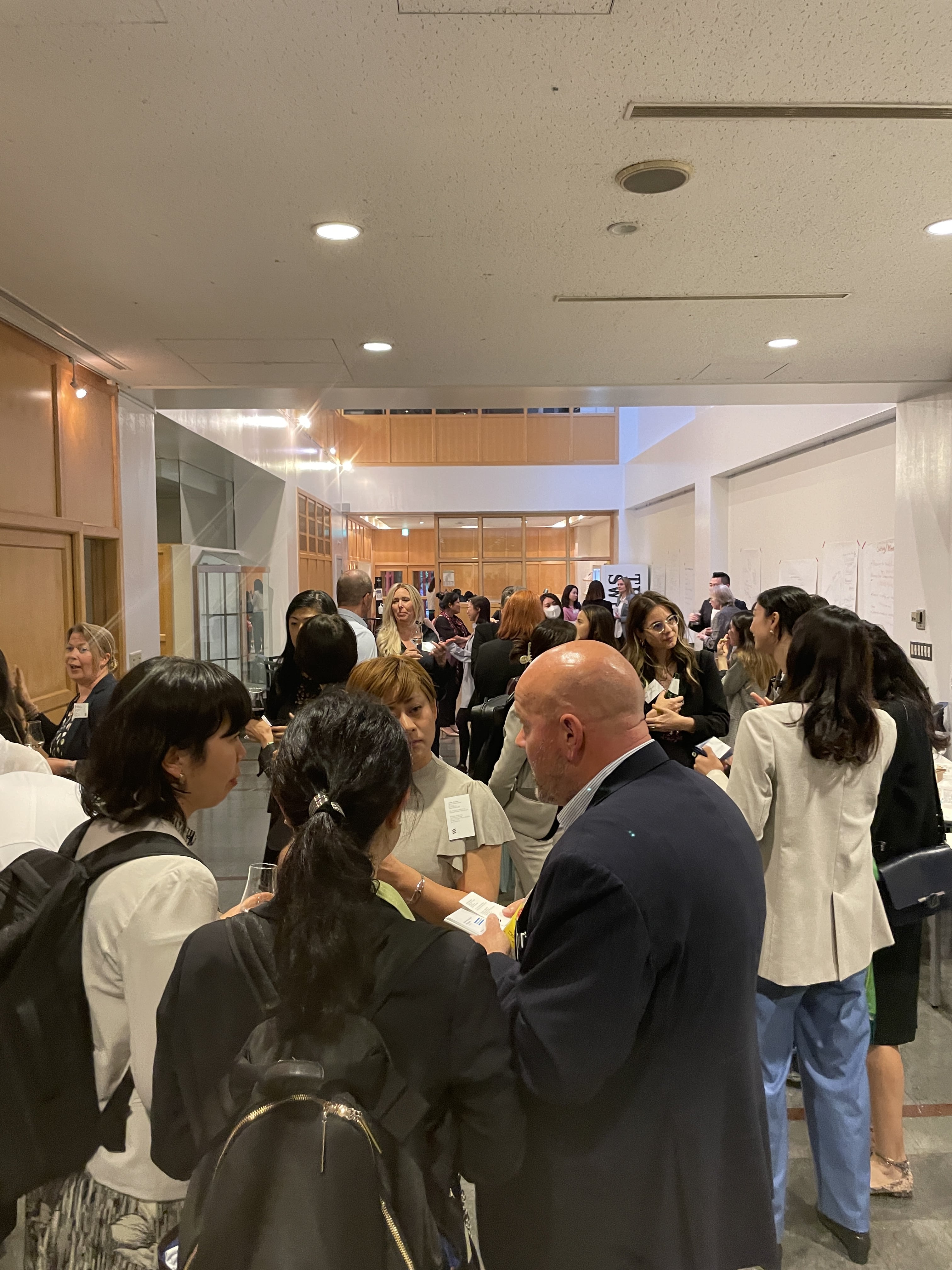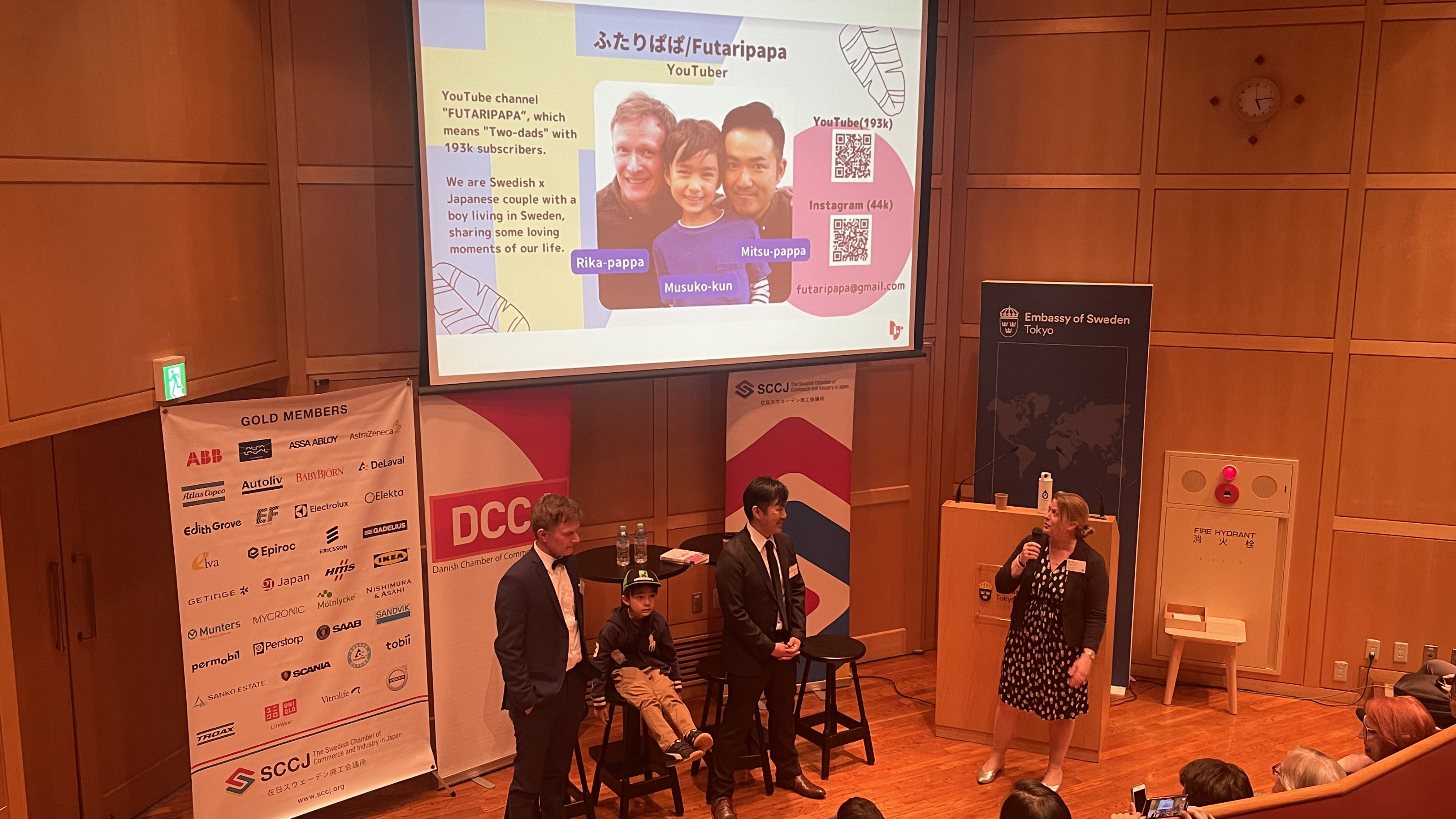 Key Takeaways
The panel discussion and subsequent workshop highlighted a series of central themes and challenges. Apart from the six core factors, many related areas were mentioned as contributors to increasing the number of women in management specifically – and with DEI initiatives more broadly.
The two events have underlined that role models, success stories, access to peers further along the career path, and mentors/coaches are essential factors in encouraging more women to pursue management and succeed in their roles.
For initiatives to work, there needs to be a broad buy-in that extends across the company. It starts with senior leadership but must include all company levels making a concerted effort to promote and build an inclusive culture.
To make them a success, companies, leaders, managers, and individual team members can do well to recognise the cultural and organisational context they are surrounded by. Addressing conscious biases and exploring unconscious biases across organisational levels may help.
Simultaneously, broader acceptance and support are needed, including from partners, families, and society. For example, men taking more paternity leave and a more active role in childcare and housework can have a massive positive impact on their partners.
Visit Global Perspective's website to see the full report on the event
マネジメント層における ダイバーシティ、平等性、インクルージョンの実現を目指して
スウェーデン商工会議所は、2023年5月11日、在日デンマーク商工会議所、Global Perspectives、MAERSKとともに、管理職におけるダイバーシティ・エクオリティ・インクルージョンに関するイベントを開催しました。
このイベントでは、日本の管理職領域における女性の活躍を阻む障壁を明らかにしました。その目的は、女性がリーダーとして活躍することを妨げている要素を明らかにすることでした。
イベントは、「ファイヤーサイドチャット」「グループディスカッション」「ネットワーキング」の3つのパートに分かれて行われました。
ファイヤーサイドチャット
MAERSK, H&M, Novonordisk, OLYMPUSの代表者が行ったファイヤーサイドチャット形式のパネルディスカッションでは、多様な管理職のあり方や、成功事例やその要因、また特定の企業がDEIや女性管理職をサポートするためにどのような取り組みをしているかを探りました。
パネリスト
岡崎 紀子
ノボノルディスク 糖尿病ビジネスユニット 東日本ブロック ディレクター
片山 友美
OLYMPUS Center of Excellence グローバルサプライチェーンマネジメント部門長
山浦 誉史
H&M CSR/サステナビリティ・コーディネーター
シウォン・キャリー・パーク(モデレーター)
MAERSK 北東アジア地区カスタマーエクスペリエンス担当ディレクター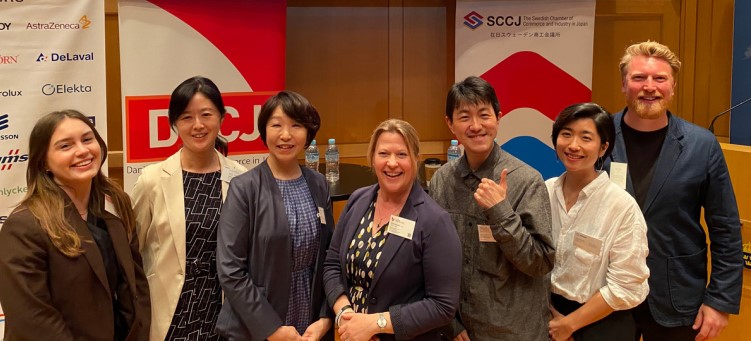 グループディスカッション
パネルディスカッションでは、Global Perspectivesの専門家、パネリスト、そして幅広い業界や背景を持つイベント参加者が協力して、女性管理職の普及と活躍を促すことができる分野や要因を特定しました。
イベントの後半では、それぞれの要因の性質、その背景にある推進力、どのように行動に移すことができるかを検討しました。
特定されたのは、以下の6つの分野です:
1. 信頼関係
2. コミュニケーション
3. 潜在能力を見抜き、サポートする
4. 文化的要因
5. コーチングとメンタリング
6. 明確な期待値と境界線
各要素はグループでの会話で掘り下げられ、組織全体でそれをサポートする方法や導入する仕組みづくりにグループで取り組みました。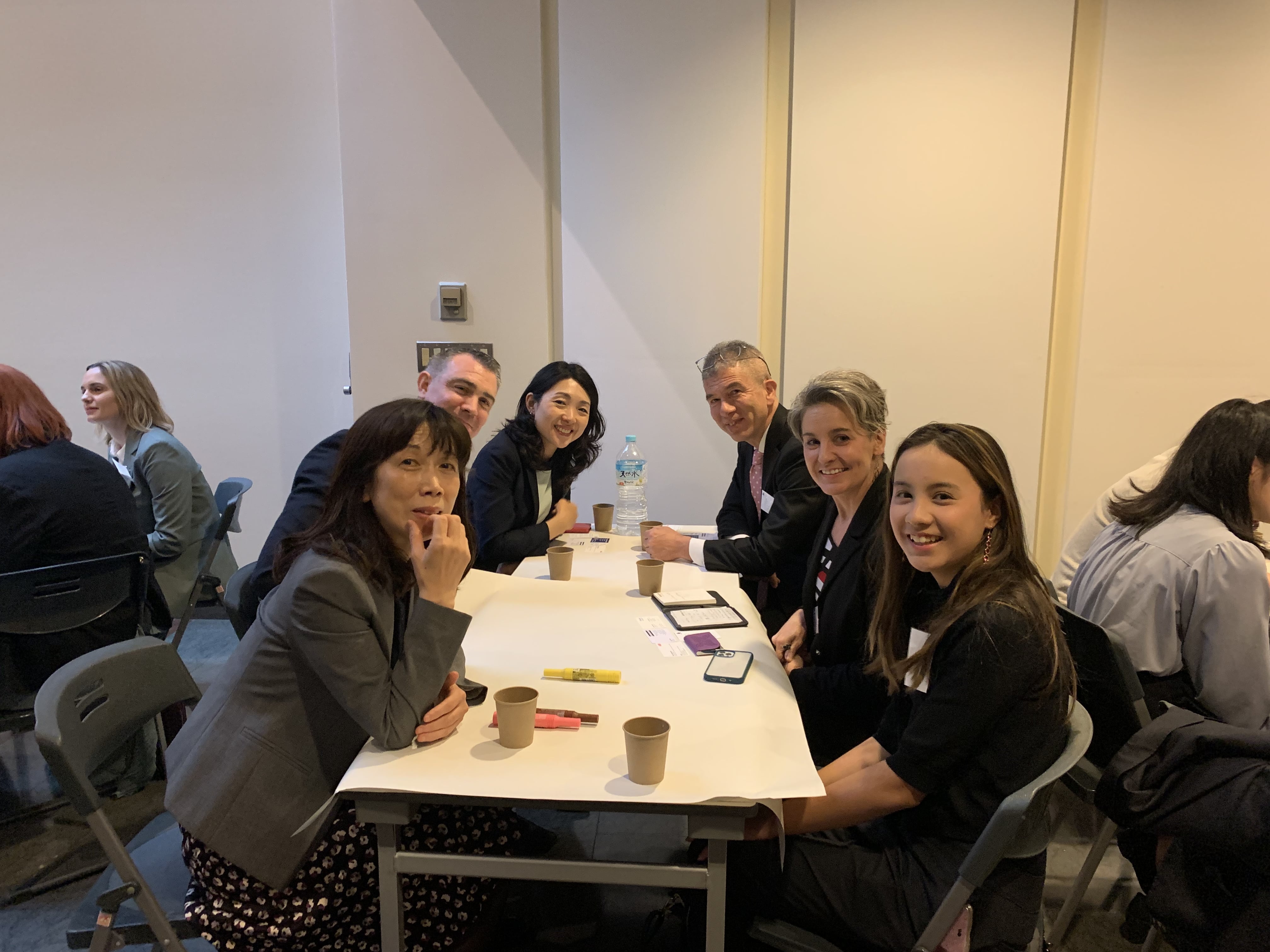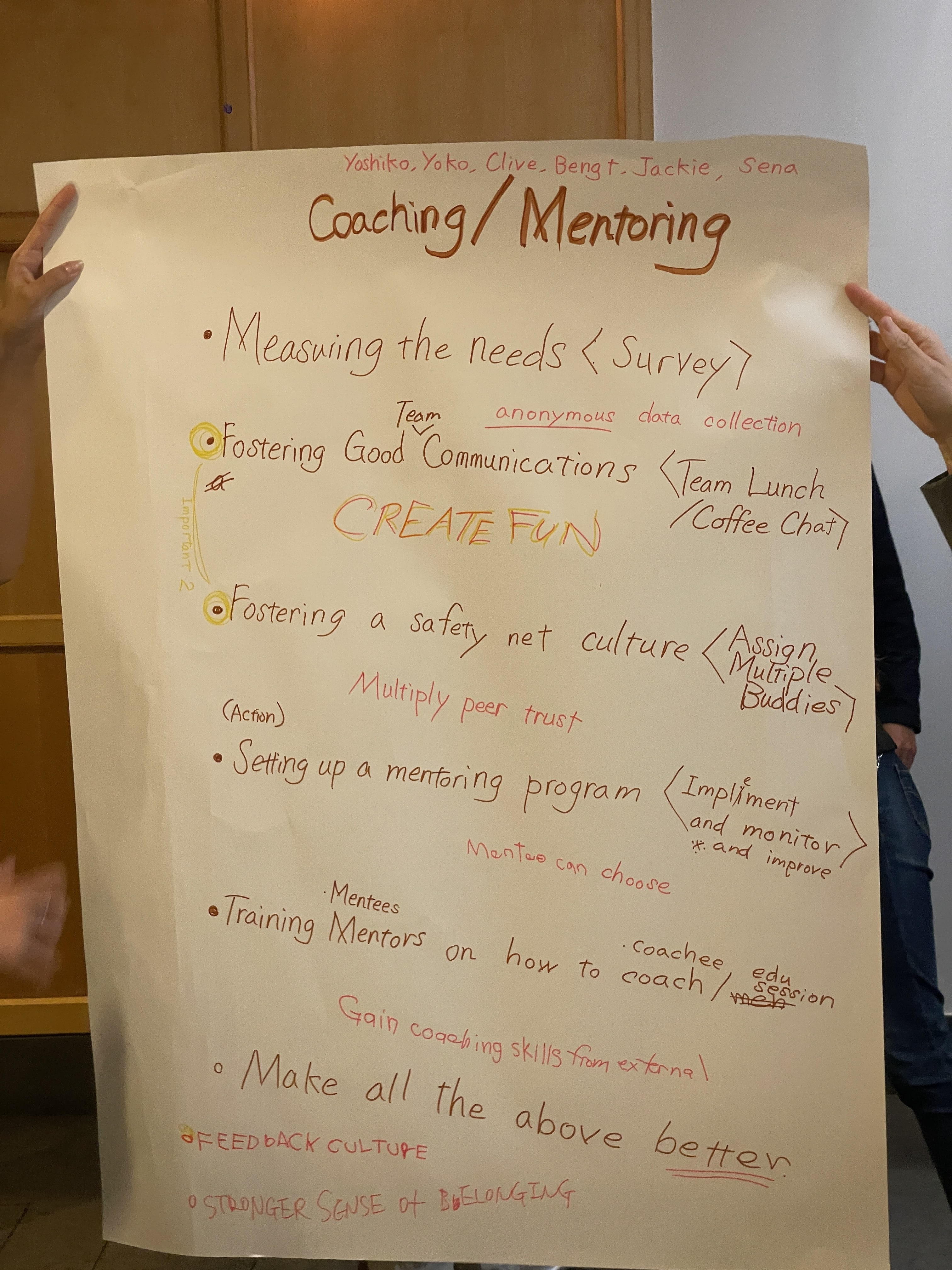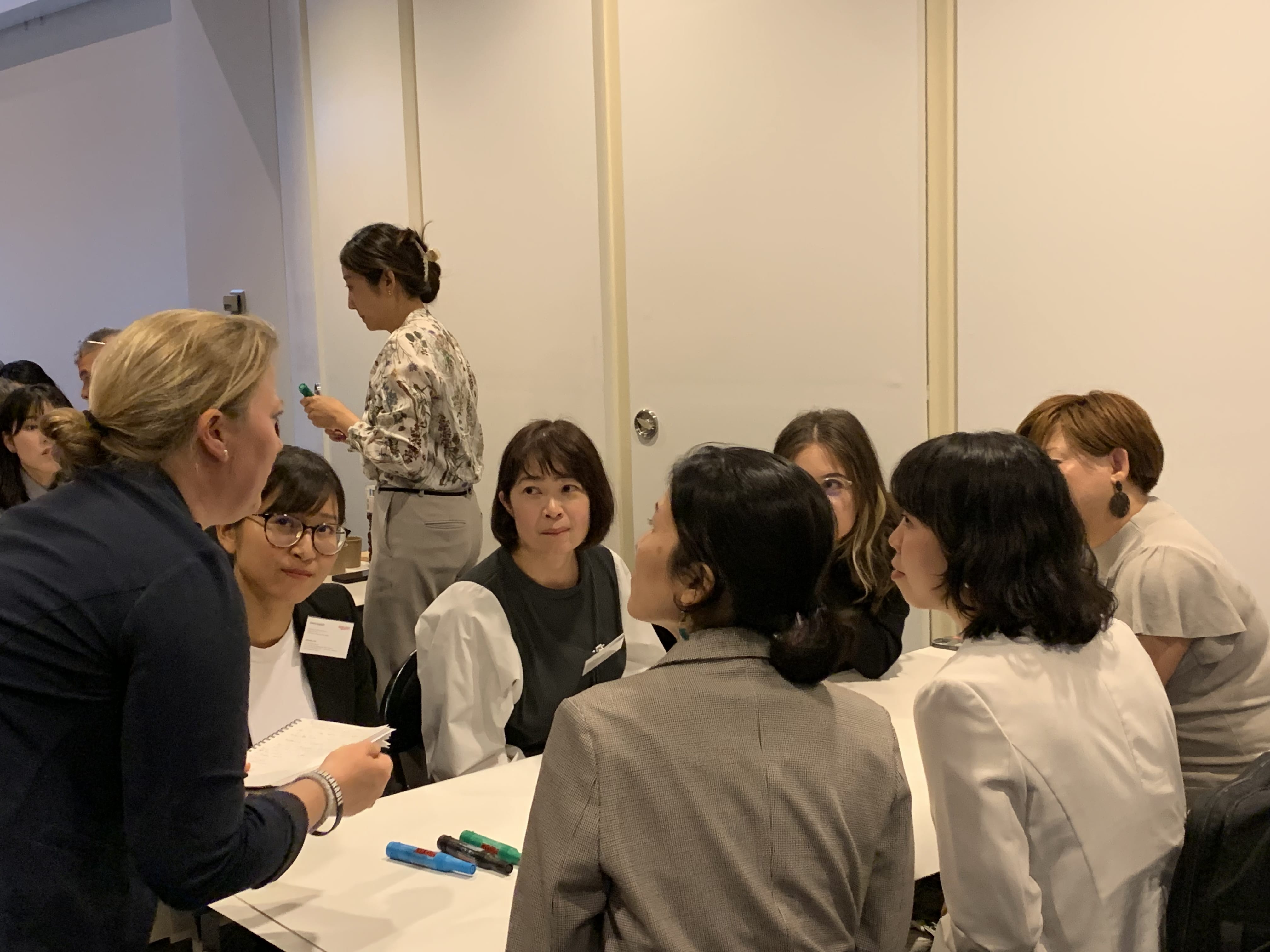 ネットワーキング / スペシャルゲスト
ワークショップの後は、軽食やドリンクを楽しみながらのネットワーキングセッションが行われました。多くの参加者が、それぞれの経験や苦労話、日本のDE&Iの未来への希望などを語り合い、深い対話に花を咲かせていました。
また、スウェーデンに住む男の子を持つスウェーデン人と日本人のカップル「ふたりぱぱ」ファミリーをお迎えしました。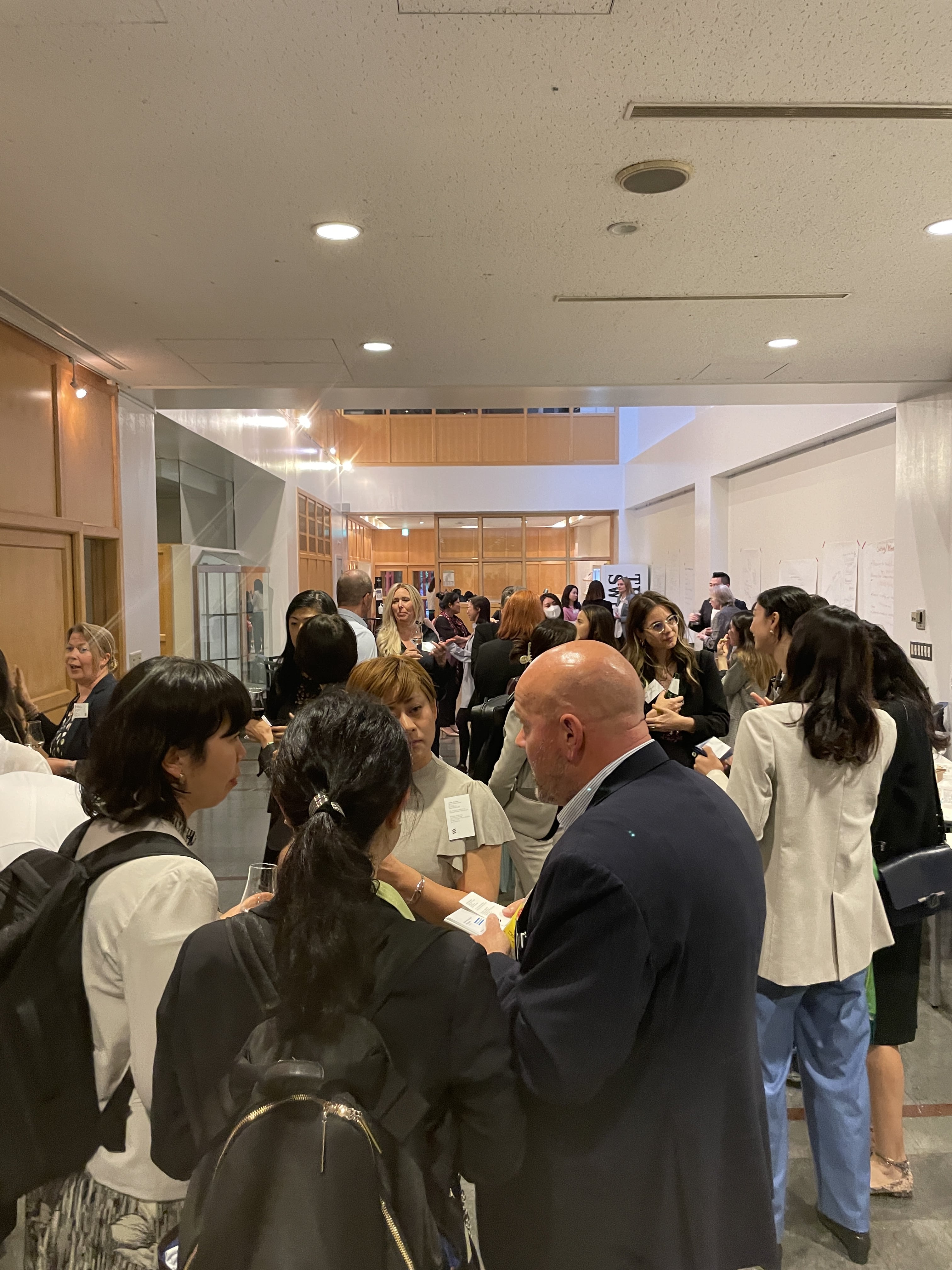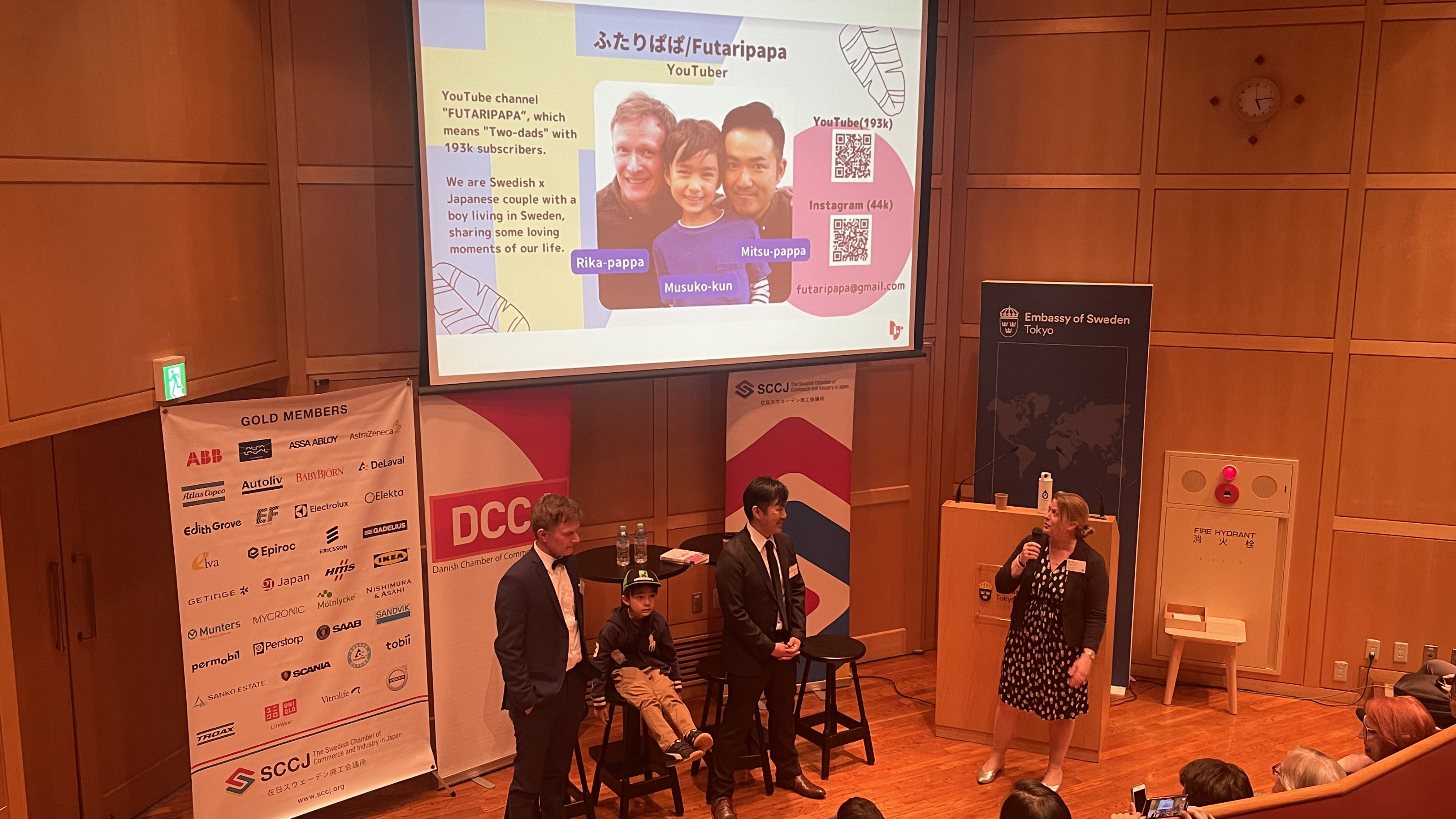 イベントの要点
パネルディスカッションとその後のワークショップでは、テーマと課題が浮き彫りにされました。6つのコア要因とは別に、多くの関連分野が、特に女性管理職の増加、そしてより広範なDEIイニシアティブに繋がるとして挙げられました。
この2つのイベントでは、ロールモデル、サクセスストーリー、キャリアパス上の仲間とのつながり、メンターやコーチが、より多くの女性がマネジメントを追求し、その役割で成功することを促すために不可欠な要素であることが強調されています。
イニシアティブを成功させるためには、会社全体に広がる幅広い賛同が必要です。それは、シニア・リーダーシップから始まり、会社の全階層が包括的な文化を促進し、構築するための協調的な努力をすることを含まなければなりません。
企業、リーダー、マネージャー、そして個々のチームメンバーが、自分たちを取り巻く文化的、組織的背景を認識することが、この活動を成功させるために重要です。意識的なバイアスに対処し、組織レベル全体で無意識のバイアスについて考えることは、その一助となるでしょう。
同時に、パートナー、家族、社会を含め、より広範な受容と支援が必要です。例えば、男性が育児休暇を取得し、育児や家事をより積極的に行うことは、パートナーに大きなプラスの影響を与えることができます。
イベントの詳しいレポートはGlobal Perspectiveのウェブサイトをご覧ください。